Delighted to welcome poet and author Ritu Bhathal to the series with the first of her posts I have selected. Ritu has an eclectic range of subjects on her blog, and I am going to share a poem that I think will resonate with anyone with teenage children.
Of Teen and Tweenage Angst 2018 by Ritu Bhathal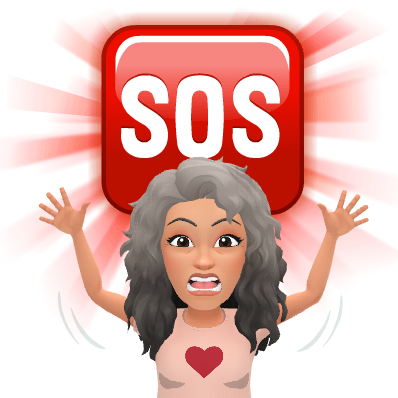 Gone are the days when a parent
Simply battled with the Teens
These days we have a new breed
Calling themselves the Tweens!
Now with the Teens, it's expected
Hormones raging through
But the trouble with these Tweens
Dear God, I wish I knew
It's like ten is the new thirteen
And thirteen's just as bad
Parenting's never easy
But I don't like this Tweenage fad!
I was prepared for seven years
Of total Teenage hell
But with these Tweens, they've added on
Another three years as well!
They stomp around in stereo
And fight at the drop of a hat
You cannot have a conversation
It's just all rude backchat!
And if, perchance, things happen
To not go quite their way
You'll get the silent treatment
Though they have so much to say
It flows in images and messages
On Social Media sites
Selfies, emojis LOL's
To put the world to rights
Right now I live in a timebomb
Of tween and teenage tricks
What on earth will happen when I
Add menopause to the mix?
©Ritu Bhathal 2018
About Ritu Bhathal
Ritu Bhathal was born in Birmingham in the mid-1970's to migrant parents, hailing from Kenya but with Indian origin. This colourful background has been a constant source of inspiration to her.
From childhood, she always enjoyed reading. This love of books is mostly credited to her mother. The joy of reading spurred her on to become creative in her own writing, from fiction to poetry. Winning little writing competitions at school and locally gave her the encouragement to continue writing.
As a wife, mother, daughter, sister, and teacher, she has drawn on inspiration from many avenues to create the poems that she writes.
A qualified teacher, having studied at Kingston University, she now deals with classes of children as a sideline to her writing!
Ritu also writes a blog, a mixture of life and creativity, thoughts and opinions, which was recently awarded The Best Overall Blog Award at the Annual Bloggers Bash Awards in 2017.
Ritu is happily married and living in Kent, with her Hubby Dearest, and two children, not forgetting the furbaby Sonu Singh. She is currently working on some short stories, and a novel, to be published in the near future.
About Poetic Rituals.
Delve into a book of verse exploring different topics and different genres, all with a RITUal twist.
A collection of poetry drawing on the experiences of the writer, ranging from matters of the heart, love for the family, situations in life and some verses written with a humorous twist.
One of the reviews for the collection
'Poetic Rituals' by Ritu Bhathal is an amalgamation of free verse, haiku and tanka. First section is packed with the emotions of a new mother; pride and affection flow freely through her verse but a realistic touch of worry, of angst and frustration add more charm to her poems. Every mother would 'like to flee' at some point when she feels that her kids are 'devils in disguise!' 'Twelve Days Of Holidays' is cute rendition of how mothers handle their little monsters during the holidays.
Ritu's poetry matures as the book proceeds into the third segment, dwelling on love, life and its realities… trying to answer some pertinent questions like… "Head or heart, to whom do I bow?" Section four would bring a smile on your lips as you read
'Brow-terpillars' and 'Oh My Bag,' reminding you of similar groans that the poet shares about packing and trying to fit in all those things in one bag and later realize we didn't even use. It is amazing how she could write a poem about chores like ironing, dieting, connecting a printer to Mac!
Read all the reviews and buy the collection: https://www.amazon.com/Poetic-RITUals-Ritu-Bhathal/dp/1533088020
and other reviews on Amazon UK: https://www.amazon.co.uk/Poetic-RITUals-Ritu-Bhathal-ebook/dp/B01H46DN5Q
Read more reviews and follow Ritu on Goodreads: https://www.goodreads.com/book/show/30843440-poetic-rituals
Connect to Ritu

Blog: https://butismileanyway.wordpress.com/
Facebook page: https://www.facebook.com/butismileanyway
Twitter: https://twitter.com/PhantomGiggler
Bloglovin: https://www.bloglovin.com/blogs/but-i-smile-anyway-13707551
Tumblr: https://www.tumblr.com/blog/ritusmiles 
My thanks to Ritu for permitting me to dive into her archives to share with you. I hope you will head over and check them out for yourselves. Thanks Sally