The first post today is from entertaining storyteller Joy Lennick who continues her posts on their lives in Spain.. today a short story competition results in some time shifts.
Letters from Spain – Numero Tres
Hola folks…I believe I left you back in 2005, when there was excitement in the air due to the imminent short story competition being run by the Cultural Department of the Ayuntamienta (Town Hall) There was a natural, keen interest among members of our Torrevieja Writing group to enter and everyone was busy scribbling away like mad, me included. Being fairly new to the town, compared to several others, I needed to do more research, which is something I always enjoy, so set to reading up on its history.
Head over and enjoy finding out how Joy got on with her story competition and more about the lovely town of Torrevieja: Joy Lennick – Letters from Spain – Numero Tres
Joy Lennick buy: Amazon UK – Goodreads: Joy Lennick – Blog: Joy Lennick at WordPress
The next post is from Liesbet Collaert and celebrates becoming an American Citizen, after a rollercoaster ride to get to this point on October 28th 2019. Do head over and enjoy her post with I hope is going to be part of a memoir of her travel filled life.
How to (Not) Become an American
This is the title of a short non-fiction book – half memoir, half sarcastic essay collection – I have been writing in my head for years. I have played with the idea to materialize those words, as the actual story unfolded with ups and hiccups and downs and betters, not quite knowing whether the "Not" would become most prominent in the title, or not. You see, this entire "becoming an American" process is not as easy as three words. At least for me. More about that later.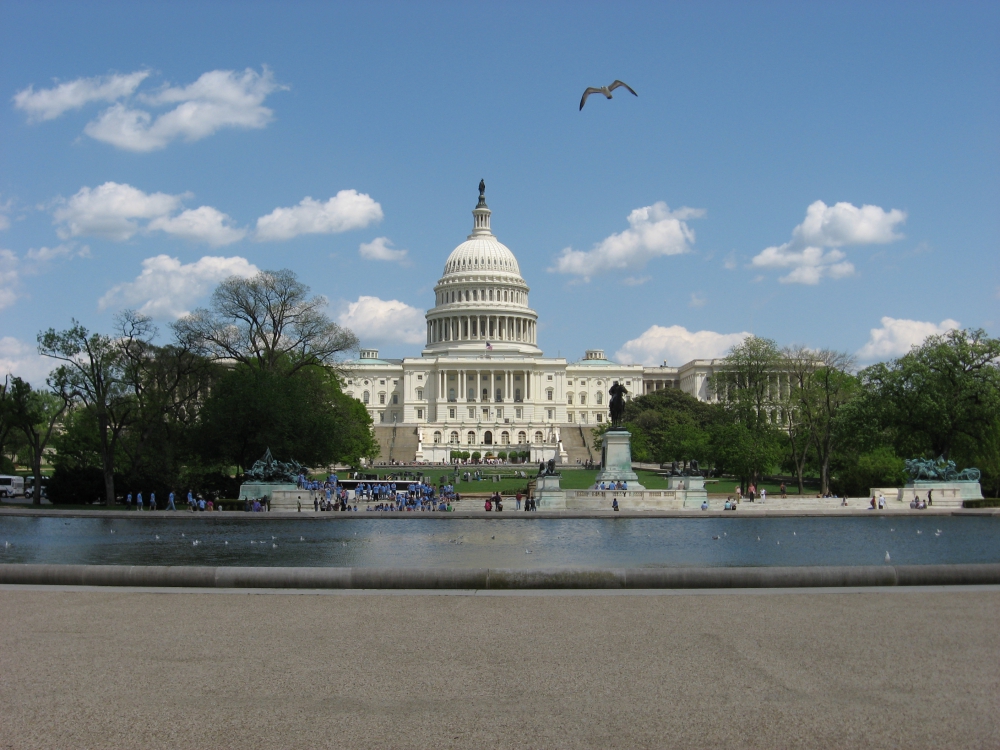 The Capitol in Washington DC
Head over and find out more about the ups and downs of Liesbet's journey to becoming an American Citizen: How not to become and American Citizen
About Liesbet
Liesbet Collaert is a bilingual translator, proofreader, freelance writer and photographer from Belgium who has been writing and traveling her whole life. She specializes in sailing and cruising articles and has been published in all the major US, European, and Caribbean sailing magazines.
Liesbet Collaert, Buy: Amazon US – Blog: Roaming About
Teagan Geneviene has successfully completed NaNo and has an interesting video to share on writing dialogue, and has also some great news to share, particularly fans of the whimsical world that Teagan created in Thistledown…the book will be released in a couple of weeks and it would be lovely if you would over and add your name to the list of people who would be happy to reblog Teagan's launch post..Here is a little snippet.
Thistledown — Midsummer Bedlam
Launch Request
Have you ever imagined yourself as a whimsical, magical entity?
Do any of these names perhaps ring a bell with you – Blossom Stargazer, Carver Eastdoor, Poppy Songbird, Peaches Dragonfly or her cousin Pick Dragonfly? What about Skypainter Morning, Calico Rainbowforest, Catseye Glimmer or his cousin Crescent Glimmer?
Maybe you feel a strange affinity when you hear the name Field Yewwasp, Fleur Thistle, Glitter Shimmerling, Satellite Frostbite, Fallow Blackmoon, River Mindshadow, Willow Rainbow, or Willow Stargazer?
If you remember flying around Thistledown with me when it was a serial here, maybe you will reblog my launch for the book version? The book will be ready within a couple of weeks. Please let me know.
Thistledown — Midsummer Bedlam is a set-your-imagination-free, wildly whimsical story. However, it has a dark undercurrent. There are "big" adult words, but it could be read to small children. With that in mind, I describe it as a tale of faeries written for grownups, but suitable for children of all ages.
Head over and leave you comments on Teagan's blog and all you need to do is hit the reblog button on launch day… thanks Sally: Writing Dialogue and Thisteldown Launch Request
Teagan Geneviene – Buy: Amazon US Blog: Teagan's Books –Goodreads: Goodreads
Thank you for dropping in today and I hope that you will head over to enjoy these posts in full..thanks Sally.