Welcome to the weekly round up of posts on Smorgasbord that you might have missed during the week.
I hope everyone is doing well and enjoying any slight lifting of restrictions. I notice a couple of people missing from social media this week and hope they are okay and I will follow up with them offline if I can. It has been a drastic change to our normal routine and so very much more difficult for those with children or who are separated from their families and close friends.
Everything here is becoming the new norm… nothing new to report except for the new book marketing series starting Monday.
There are over 150 authors in the Cafe and Bookstore and I wanted to keep it to key pieces of information such as buying links, recent review, website and covers. However, I know that readers also like to know more about the background of authors.
In this series during June and July I will share the bios of all the authors in the cafe in a random selection. I hope that this will introduce you to the authors in more depth and encourage you to check out their books and follow them on their blog and Twitter. If you are in the Cafe and Bookstore then you will automatically be featured over the next few weeks.
The posts for next week are all ready scheduled and the first authors on Monday are John Howell, Judith Barrow and Mary Crowley.. I hope you will join us to discover more about them and their books.
As always my thanks to those who contribute to the blog and this week columns by William Price King and Carol Taylor.
Thanks to you too for keep showing up and your support…here are the posts from the week.
ABBA Part Four 1980s Gimme Gimme more hits.
Carol Taylor – A – Z of Food – 'J' for Jelly Beans, Jalapenos, Jack Fruit and Jerky all with a little Jus
Letters from America 1985-1987 – April 1985 – Beverly Hills Cop, Sleepless Nights in San Francisco!
Chapter Three The Last Emperor
The Financier and the Farmer's Wife
#Historical #Mystery – A Girl Like You (A Henrietta and Inspector Howard Novel Book 1) by Michelle Cox
Lanzarote Plants Cling to Life
New Zealand, Queenstown Bridges
Butterfly Cinquain – Random Acts of Kindness
Project 101 – Resilience – Chronic Inflammation and the Immune System and Musical therapy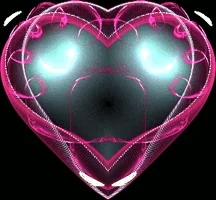 Weight Loss, Heart function and Immune System – Musical Therapy
Resilience – #Sleep Strategies and Music Therapy – Sally Cronin
Food Therapy – Mushrooms – The Egyptians believed they granted immortality
A Year in the Life of Andrea Coe: A Psychological Thriller (In the life of …. Book 2) by Lucinda E. Clarke
#Fantasy #Shortstories The Butterfly Tree & other stories (Dragonscale Diffusions Book 2) by Freya Pickard
Pre-order for June 2nd – Cape Menace: A Cape May #Historical Mystery by Amy M. Reade
Pre-Order – #YAFantasy -The Green Door (The Eternal Artifacts Book 1) by Heather Kindt
#Shortstories Cathy Cade, #Science Fiction A.C. Flory, #Historical Apple Gidley
#Reviews #YAFantasy Jean Lee, #Humour Geoff Le Pard, #Poetry M.J. Mallon
#Romance #Suspense – Backstage by Harmony Kent
#Memoir #Drama – Miedo 2: A Reckoning With Fear by Kevin Cooper
May 26th 2020 – Hosts Debby Gies and Sally Cronin
May 28th 2020 – Hosts Debby Gies and Sally Cronin
Really Bad Dad Jokes and a few funnies
Thank you for dropping in today and for your support during the week.. I hope you have enjoyed and will join me again. Thanks Sally.