A small selection of blogs I have enjoyed over the last few days and also a special offer from Andrew Joyce for his recently revised and released western Yellow Hair.
The first post is from Anne R. Allen and provides a comprehensive list of pet peeves noted by readers of books.. I am sure you can add a few of your own…
Reader Pet Peeves: How to Avoid Writing Stuff Readers Hate by Anne R. Allen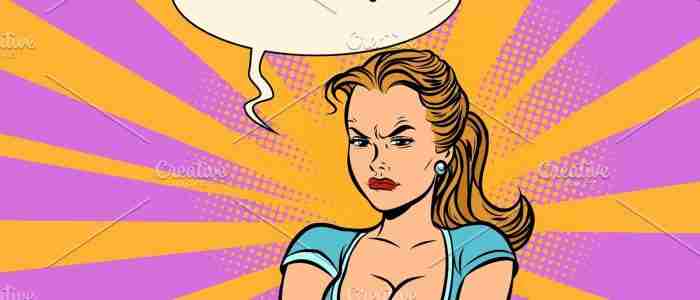 This week I saw links to a couple of threads on social media about reader pet peeves. Then Buzzfeed weighed in, listing some of the biggest complaints from fiction readers. Some peeves are predictable but others are kind of surprising.
I do some of this stuff myself, so I was grateful to be enlightened.
Too many gastrointestinal references.
It seems readers don't like it when, at the revelation of every new plot twist, the protagonist's stomach gets filled with butterflies, then clenches, and afterward feels like it got punched.
Fear affects other parts of the body, too. We need to remember that. 🙂
Dialect spelled phonetically.
I'm 100% with the readers on this. I remember trying to decipher dialogue in Treasure Island when I was a kid. It was decades later, on a trip to England, that I finally found out that "summat" meant "something." Even now, if I see something written in dialect, I skim until they get back to the story.
If you've heard the dialect before, you can kind of understand the phonetics, but if you've never heard it, the whole scene is gobbledygook. 
Head over to enjoy the post in full and add your comments: Reader Pet Peeves: How to Avoid Writing Stuff Readers Hate 

This is actually an older post but no less important as it is an ongoing reminder about reviewing books. It is tough getting your book noticed and apart from promotions it is the reviews that your book receives that can make the difference to sales. I know that it means a great deal to me when someone leaves a review on Amazon or Goodreads and simply says they liked it. It does not have to be a long review…and Chris The Story Reading Ape shares some very helpful tips.. shared on Jane Sturgeon's blog
PLEASE
If not, why not?
I don't have time
The author probably spent a heck of a lot more time writing the story than you took to read it, no matter how slow you think you are, so why not take a few minutes to record your feelings about it.
I can't write long fancy reviews like those I see on book review blogs
You don't have to, Amazon, for example, only ask you to use a minimum of 25 non repeating words.
I can't express myself very well
No-one is asking you to produce a literary masterpiece, start off with things you liked, didn't like or a mix of both about the book, e.g.,
I liked this book because –
it reminded me of –
it made me think about –
it made me so scared I couldn't sleep for –
it made me feel homesick for –
it made me more aware about –
etc. and just express your feelings about it
take a look at MY reviews – no lengthy literalistic tomes, no divulging the story endings or highlights (these are called spoilers), you'll find them on Amazon and my Goodreads page. 
But all the other reviews are great long one's. Everybody will laugh at mine
Head over to read the post in full and happy reviewing You read, but do you leave a REVIEW 
Andrew Joyce has updated his #1 Best Seller in History of Western U.S. Yellow Hair and reissued this week.. The book is on offer at 99c in the USA for the next two days and even when not on offer I can recommend the book highly.
About the book
Through no fault of his own, a young man is thrust into a new culture just as that culture is undergoing massive changes. It is losing its identity, its lands, and its dignity. He not only adapts, he perseveres and, over time, becomes a leader—and on occasion, the hand of vengeance against those who would destroy his adopted people.
In this compelling, richly researched novel, author Andrew Joyce tells a story of epic endurance against all odds. From the first page to the last, fans of Dee Brown and W. Michael Gear will enjoy this riveting, historically accurate tale of adventure, family, love, and hate that spans most of the 19th century. This is American history.
Awarded Book of the Year by Just Reviews.
Awarded Best Historical Fiction of 2016 by Colleen's Book Reviews.
Andrew Joyce is the recipient of the 2013 Editors' Choice Award for Best Western for his novel, Redemption: The Further Adventures of Huck Finn and Tom Sawyer.
One of the top reviews for the book

Andrew Joyce does a magnificent job of detailing the history of the injustice of the American Indians from the time they roamed free until they were unfairly taken from their lands to make room for the settlers who were seeking a place to live.
The story flowed and kept this reader engrossed as I followed along with Jacob Ariensen as he survived his travels by wagon train. He then came to be known as Yellow Hair after he was adopted by the Dakota Indians. He learned their way of life and tried to become a brave Dakota and eventually a good husband and father. I felt the pain and suffering of the indigenous peoples as they struggled to keep their way of life and protect their families.
After reading this unforgettable story of the Indians and their trials to survive one feels empathy toward them and wonders at the audacity of the American soldiers who took their lives. Both sides fought, killed and committed outrageous and horrific crimes against one another. If only they could have come to a better solution without taking so many lives and shared the land to benefit both sides.
This is a must read! The story will leave you with a deep sadness over the injustice of the American Indian. Andrew Joyce has created a story that will become a book enjoyed for generations to come. Be prepared to weep as I did! It will break your heart!
I highly recommend all Andrew Joyce's books. They are well written with plenty of highly developed and fascinating characters and rich and full storylines.
Read the reviews and buy the book at 99c: Amazon UK – And normal price: Amazon UK
A selection of books by Andrew Joyce
Read the reviews and buy the books: Amazon US – And : Amazon UK – follow Andrew : Goodreads – blog: Andrew Joyce on WordPress – Twitter: @Huckfinn76
If you are an author in the cafe.. and you can check your entry here Cafe and Bookstore – email me (sally.cronin@moyhill.com) with the book link on Amazon and the dates that it will be reduced with the price and I will include in the nearest Blogger Daily.
Thanks for dropping in today and I hope you will head over to read the posts in full and take advantage of the offer on Andrew Joyce's bestselling book. Thanks Sally.