Welcome to the round up of posts you might have missed during the week.
I call days like this 'Grizzly' as the rain has subsided to a fine mist that bathes your face and hair as you move through it.. not a good look or feeling.. still the crows have descended on the lawn digging divots to put golfers to shame as they grab insects and slitherers seeking refuge from the water-logged clay soil. So at least there are some happy campers.
On the subject of crows we have been rehabilitating a young crow who we believe was either hit by a car or possibly attacked by a cat. I first noticed him/she not sure which, a couple of weeks ago. I love my birds in the garden who are so entertaining, but when crows descend in a 'murder' and mob the feeding station they cause havoc despite not being able to gain access to the seed. The rest of the garden birds sit in the trees glaring at the kitchen window waiting for 'hooman' intervention in the form of waving arms and expletives.
After such a display to dispel the murder, one particular scrawny crow only fluttered a few yards and seemed unsteady on his feet. I watched him over the next couple of days until he didn't even make an effort to fly. In fact when I approached wearing protective gloves he meekly allowed me to pick him up and examine him. He didn't appear to have any visible injuries but was very thin and scraggly looking.We did subsequently find some very fine black cotton wrapped around his toes which was barely visible and removed it,  and we put him into a roomy box with some food overnight.
We noticed that he made no sound and his beak barely opened and we think that might be associated with a head injury or pressure put on his throat during an attack. This made feeding difficult, but after trial and error, we found that he could manage cooked brown rice, mixed with a little tuna in sunflower oil and bird fat balls that are soft and contain various seeds. He has also taken a liking to chunks of banana still in their skin which keep him busy for hours.
When the weather is not raining ferociously, we put him out in the back garden which is enclosed but is unfortunately is still accessible to the neighbourhood cats… Word got around the grapevine that there was an injured crow for the taking and he (now called Charlie) was getting pounced upon if he sheltered in the hedges. We would put food out for him and he discovered a den under the shed at night that offered him some protection, however he then attracted (or his food did) the attention of a hedgehog who seemed over a few days to put on two stone.
There is a dilemma as to the quality of life for a wild creature in these circumstances and what would be the kindest thing to do in the long term, but two weeks on there has been some improvement. Charlie is out all day with water stations and the occasional half of fat ball. He loiters under the bird feeder and despite his increasing size the other birds who would normally demand some arm waving, ignore him and even join him on the ground to mop up stray seeds.
We left him out day and night but he became stressed and clearly exhausted being on alert all the time. He knows my voice and comes towards me and he lingers around David when he is working outside and accepts being picked up at night. I did wonder what he might think about us, if anything, but twice when we have left him out towards early evening he has managed to get under the gate from the back garden, around the house and David has found him outside my office window. Once seems a coincidence.. twice makes me wonder. He seemed keen to be picked up and brought inside.
For the time being he spends the night safe from cats and hedgehogs in five star luxury accommodation, in a large adapted box in the utility room with his favourite foods, some water and a stick which he uses as a perch.
He is now more active and is beginning to show signs of trying to fly. The exercise during the day is making a difference along with food, rest. Today was also a landmark moment as Charlie made his first sounds… two quacks. Hopefully not as sign of a personality disorder but the start of him finding his voice.
David is just finishing a purpose built aviary for him for night time outside against the side of the house. A mini house will all mod cons and plenty of space to move around. We will continue to put him out during the day and minimise our interaction with him in the hopes t as he gains strength, he will find his wings again and head off. If not, we are not going anywhere for the time being and he is welcome to make the garden his home.
A slightly different excursion this week with a feature in The Munster Express Bookshelf which is under the byline of author Mary Crowley, whose books are in the Cafe and I can recommend both of them. Mary very kindly featured Life is Like a Mosaic this week along with two other authors and as you can imagine, I was delighted.
Time to get on with the posts from the week
As always my thanks to William Price King who will be back from his summer break in a couple of weeks, Debby Gies for her wonderful column on Soul Mates and Danny Kemp with his take on humour.
Chart Hits 1976 – Part One – Barry Manilow, Paul Simon, Queen, Chicago.
D. G. Kaye Explores the Realms of Relationships – August 2021 – Soul Mates
What's in a Name? – Volume One – Isobel -Hiding in Plain Sight by Sally Cronin
Volume One – Ifan and the Black Sheep by Sally Cronin
#Etheree – Pilgrimage by Sally Cronin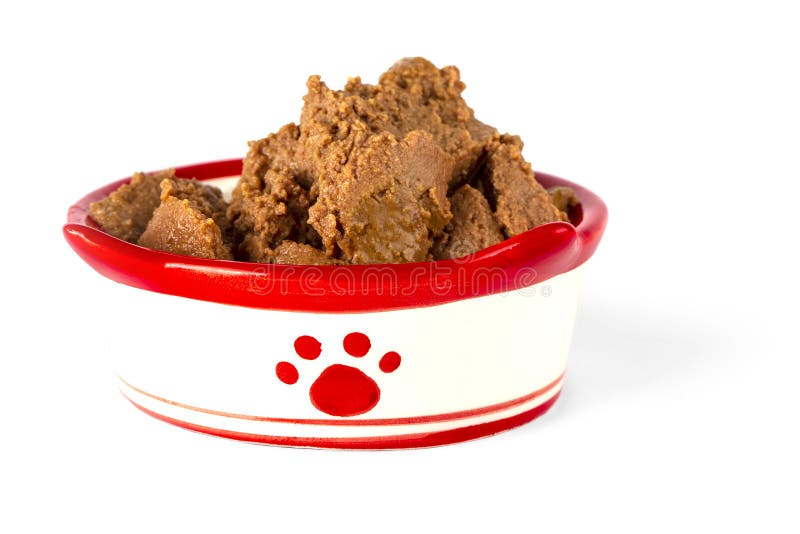 Authors in the Sun – Pedigree Chump by Marilyn Brouwer
New Review – #Western #Romance – Keeper Tyree by S. Cox
Smorgasbord Book Reviews Rewind – #Musicians #Covid – Pause, Play, Repeat:The real impact of Covid-19 on musicians by Sammy Stein Reviewed by William Price King
Smorgasbord Book Reviews Rewind – #Poetry Lockdown Innit by M.J. Mallon
Guest Post – Food Glorious Food and Favourite Aunts by Joy Lennick and Funnies from Eric Lennick
Smorgasbord Coffee Morning – Bring a Guest – John W. Howell and author Gwen M. Plano
The digestive system, the Immune System and a Chicken Sandwich by Sally Cronin
Family Health – Dandruff… Snow on the shoulders by Sally Cronin
#Interview D.G. Kaye – Leyla Cardena, #Learning Charli Mills – Norah Colvin, #Guest Allan Hudson-Jane Risdon
Tuesday 17th August 2021 – #Smell by Beth, #VikingBooze Rob Shackleford, #Update Mary Smith
Thursday August 19th 2021 – #Forgiveness Jan Sikes, #Environment #Waste Carol Taylor, #Elephants Patricia Furstenberg
#Reviews – #Environment Paul Noel, #Adventure Annika Perry
Learning About Autism: One Mother's Journey of Discovery and Love: A Charter School, Teaching Methods, & Resources by Karen Ingalls
Smorgasbord Cafe and Bookstore Extra – #Anthology – The Shadows We Breathe (volume 1) Edited by Sarah Brentyn
#Reviews – #Poetry Frank Prem, #Fantasy Vashti Quiroz-Vega, #Memoir J.Q. Rose
#Reviews – #Poetry Bette A. Stevens, #Crimethriller Jaye Marie, #Thriller Mark Bierman
August 17th 2021 – Hosts Debby Gies and Sally Cronin – Cross Vases and Nuns….
August 19th 2021 – Hosts Debby Gies and Sally Cronin – Expectations and Chihuahuas..
August 20th 2021 – Another Open Mic Night with author Daniel Kemp – Misunderstandings and Alibis
Thanks very much for dropping in today and for all your support. I hope you will join me again next week.. thanks Sally