Welcome to the round up of posts you might have missed this week on Smorgasbord.
I hope that those of you in the path of this week's storms are doing okay. We have had very high winds but we seem to be still intact. We have had some moments of calm as the various waves rolled over us and there has been a scrabble by the garden residents to get into the bird feeder and stock up while they can.Difficult flying for them in the combined torrential rain and 50mph winds.
Although I try to limit how much the crows consume of the seed that goes out by enclosing in a constructed pyramid feeder, they are very canny and it is like watching Crow de Soleil as they attempt intricate acrobatics to get their necks far enough on to the platform to snatch a morsel. They clean the edges very effectively and there is still plenty left for the smaller birds.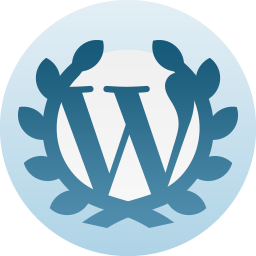 Although I began blogging a year or so before with different names… officially Smorgasbord is now ten years old…. time flies when you are having fun…and have great people who help get you started and guide you through the process.
I doubt I would still be blogging if not for the amazing support of the writing community and whilst we might never meet, the warmth and friendship we share is so important, never more so than during the last two years of isolation.
Thank you from the bottom of my heart and I look forward to a few more years of sharing my life with you.
I have been out and about this week…
Allan Hudson has kindly included one of my new stories, On the Run, in his series Short Stories from around the World.
A young woman is off grid and has gone to great pains to not be found….however, when someone is determined they will always find a way.
I hope you will head over to enjoy.
Head over to read On the Run: Allan Hudson, Short Stories from around the World.
As always my thanks to William Price King, Debby Gies and Carol Taylor for their amazing contributions and apart from Carol's visit this week here, she has also been very busy on her own blog with some wonderful posts.
CarolCooks2 weekly roundup… 13th February-19th February 2022-Monday Musings, Health, A-Z World Cuisine, Austria, Truffles and Saturday Snippets.
Chart Hits 1988 Part Two – Tracy Chapman, Phil Collins, Kylie Minogue, Enya
William Price King meets the Jazz Icons – Mel Torme – The 1950s
Puerto Vallarta, #Mexico Part One – History, Climate, Tourism, Dining, Hotels, Beaches
Cook from Scratch to prevent nutritional deficiency – Vitamin B3- Cauliflower Cheese, Chicken, Mushrooms, Peanuts, Sunflower Seeds
1982 – Southport, Commuting, Steve Miller Band and An Officer and a Gentleman
The Lake District, Cut glass crystal, On the Road, Lionel Ritchie, Flashdance
A new series starting in March and an opportunity to share an extract from your new releases within the last 12 months..details in the post and an example of how the feature will look.
#Free #Bookmarketing – Share an Extract from your latest book.
Podcast – Tales from the Garden – Trouble in Paradise Part Two
Food Therapy Rewind – The Exotic Carrot
#Psychological #Thriller – Someone Close to Home by Alex Craigie
#Fantasy #Adventure – Wreck of the Lanternfish by C.S. Boyack
Personal Recommendations – #psychologicalthriller Carol Balawyder, #Mystery Stevie Turner, #Poetry M. J. Mallon
 #Interview Marcia Meara and D.Wallace Peach, #Interview Janice Spina and Sharon Marchisello, #Review Noelle Granger, #Anniversary Jane Risdon, #Family Robbie Cheadle, #Tuna New Vintage Kitchen
The Senior Team Pass along the Funnies – Marriage and Old Age
Hosts Debby Gies and Sally Cronin – Smoke Signals and Old Genie Jokes
Thank you very much for dropping in today and I hope you will join me again next week.. Sally