It is eight years since William Price King joined Smorgasbord to share music across the genres. It is six years since we have featured some of the music legends and delighted to showcase them again in 2022.
Dionne Warwick – The 1980s onwards
Since the start of the 1980s, Dionne Warwick has devoted much of her time to charity and her contribution and one song in particular stands out as being one that brought much needed attention and funds for AIDS research.
"That's what friends are for" written by Burt Bacharach and Carole Bayer Sager was first recorded in 1982 by Rod Stewart for the soundtrack of the film "Night Shift."
A one-off collaboration headed by Dionne Warwick and featuring Gladys Knight, Elton John, and Stevie Wonder was released as a charity single in the UK and the U.S. in 1985.
It was recorded as a benefit for AIDS Research, and raised over $3 million for that cause. Warwick, who had previously raised money for blood-related diseases such as sickle-cell anemia, wanted to help combat the then-growing AIDS epidemic because she had seen friends die painfully of the disease.
It was a massive hit, becoming the #1 single of 1986 in the United States, and winning the Grammy Awards for Best Pop Performance by a Duo or Group with Vocals and Song of the Year. Dionne Warwick, Luther Vandross, Gladys Knight, and Stevie Wonder performed the song live together for the first time in 23 years at the 25th Anniversary of "The Foundation for AIDS Research" Gala in New York City on February 10, 2011.
In recognition of Dionne Warwick's work to bring awareness to these issues, President Ronald Reagan appointed her as United States Ambassador of Health in 1987.
"Love Power" is a duet by Miss Warwick and Jeffrey Osborne from Warwick's album "Reservations for Two," penned by Bacharach and Sager, and was her 6th number one hit on the Adult Contemporary chart, 1987. The track reached #11 on the Cash Box Top 100 and #12 on the Billboard Hot 100. It was her last appearance in the 'Top 40'.
"Sunny Weather Lover" marks Warwick's glorious reunion with Burt Bacharach and Hal David. This song is from the album "Friends Can Be Lovers," her tenth for the Arista label, recorded in 1992 and produced by Clive Davis. Dionne Warwick 
"Love Will Find A Way," a 1993 duet that Warwick recorded with her niece Whitney Houston was written by Warwick's eldest son David Elliott and Terry Steele, from the album "Friends Can Be Lovers."
The album also features Warwick in a duet with close friend Luther Vandross on the song "Fragile," written by pop star Sting. "The entire album feels the way that it actually happened, which is why I am so proud of it. It's full of love. It's full of friendship, it's full of family and it's full of people (producers) who wanted to give the very best that they could possibly give."
Another notable album is "Aquarela do Brasil" (Watercolors of Brazil), a collection of Brazilian music released in 1994. Warwick first visited Brazil in the early 1960s and has become so entranced by the South American country that she has bought a home there and has studied Portuguese.
"I love Brazil. I see there so much of what we've lost here in America. I see complete families, from grandmother to grandchild and in between at the malls on Saturdays together, on Sundays at the park together … I think the most important thing is that we all have problems obviously, but for whatever reasons it appears that through it all, people in Brazil still have the ability to smile, there is always tomorrow still. This attitude particularly captivated me," Warwick told Cristina M. Eibscher of "News from Brazil" in 1995.
Dionne Warwick has adopted a favela or shanty town in Rio de Janeiro. "The Brazilian people have been offering me so much that I felt that it was time for me to give something in return for their hospitality and friendship. That's when I decided to adopt a favel and help people who are needy. It's a great feeling to know that you can contribute for the happiness and well being of others, especially for the well being of Brazilian children," Warwick explained to Eibscher.
Dionne Warwick lost her sister, Dee Dee, in 2008, and her cousin, Whitney Houston, four years later. Despite these personal losses, Warwick continued to perform and to record new music.
"My Life, as I See It: An Autobiography" by David Freeman Wooley was released in November 2010.
In March 2011, Warwick exercised her philanthropic spirit even more when she appeared on the "The Celebrity Apprentice 4" to win money for her charity, The Hunger Project.
In 2012, Warwick celebrated her 50th year in music with the album "Now." The recording features songs written by Bacharach and David. She once explained her longevity, saying "I really attribute it to remaining who I am and not jumping ship, being completely cognizant of what the people … are accustomed to hearing from me."
Warwick is the second most charted female vocalist of all time with more 60 songs and selling over 100M records in her 57-year career.
Dionne Warwick won numerous awards during her career, including 5 Grammys, three Grammy Hall of Fame awards, NAACP Image Award, ASCAP Lifetime Achievement Award, Women's World Lifetime Achievement Award, as well as many Vocalist of the Year awards.
In 2021 the documentary about the life and music of Dionne Warwick was released…Don't Make Me Over.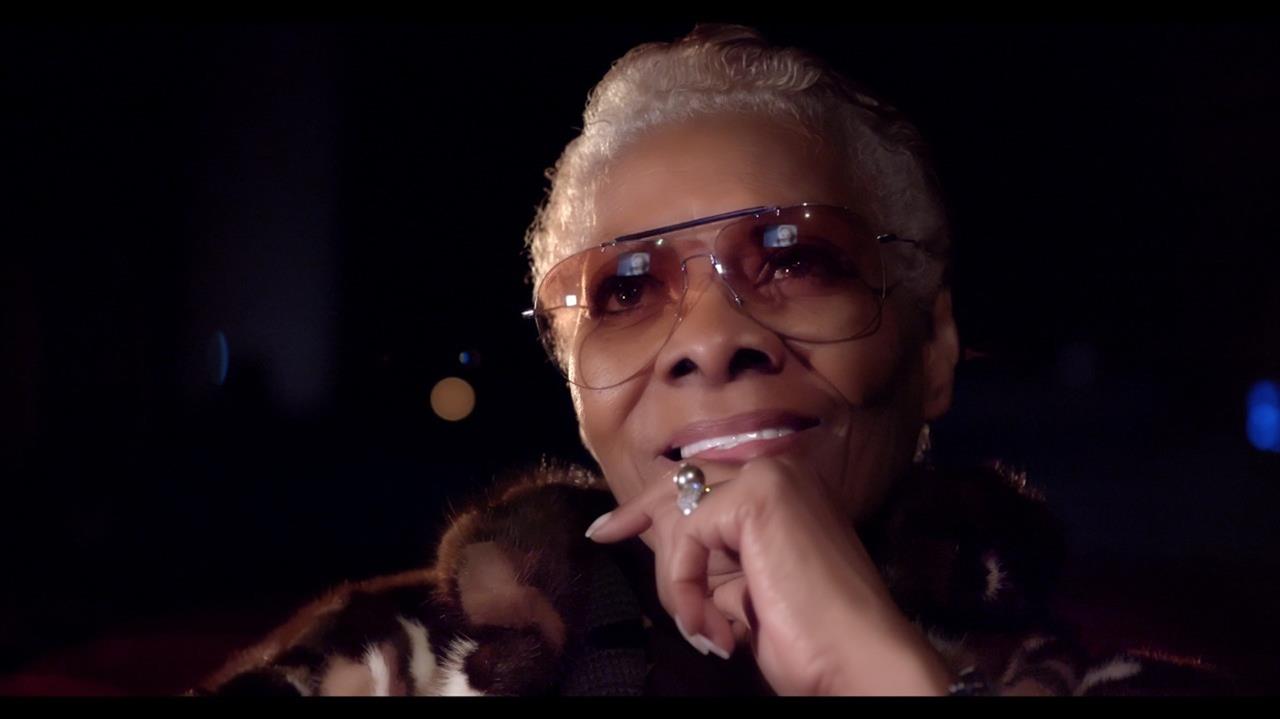 The film, co-directed and co-produced by Dave Wooley and David Heilbroner, and written by Wooley, "brings to life the real Dionne Warwick, an African-American woman who broke racial and gender barriers, a dedicated humanitarian fighting injustice worldwide, and a singer whose music became the soundtrack for generations."
More details can be found: IMDB
To end this series on the legendary Miss Dionne Warwick….
In a special tribute to President Barack Obama, music legend Dionne Warwick graced the 24th Annual Stellar Awards (2009) in Atlanta, with a superb rendition of "Battle Hymn of the Republic."
Buy the music of Dionne Warwick: Amazon
Additional material: Wikipedia
I hope you will join us again next week for another in the Jazz Icons series – Miss Ella Fitzgerald.

William Price King is an American jazz singer, crooner, and composer.
His interest in music began at an early age when he studied piano and clarinet in high school. At Morehouse College in Atlanta where he grew up, he sang in the Glee Club and studied classical music. After graduation he went off to the Yale School of Music where he earned a Masters degree. From there he journeyed to New York where he created a jazz trio 'Au Naturel' which performed in some of the hottest venues in Manhattan including gigs on Broadway and the famous 'Rainbow Room.' These gigs opened doors for performances in Montreal and a European tour.
While touring Europe he met a lovely French lady, Jeanne Maïstre, who, a year later became his wife. King left the group 'Au Naturel' and settled in the south of France where he started a new life on the French Riviera, opening his own music school – the "Price King Ecole Internationale de Chant." He has had the pleasure over the years of seeing many of his students excel as singers on a professional level, and some going on to become national celebrities. He continues to coach young singers today, in his spare time.
Blog– IMPROVISATION – William Price King on Tumblr – Buy William's music: William Price King iTunes – Facebook – William Price King – Twitter – @wpkofficial
Regular Venue – Cave Wilson
Thank you for dropping and as always William would love to receive your feedback… thanks Sally.