Project 101 – Resilience is aimed at developing a strong  immune system and a body that can fight off disease at any age. One of the key factors in achieving that level of robust health is being a healthy weight. There have been a number of risk factors identified that put certain groups of the population at a higher risk of a critical outcome from being infected with Covid- 19. One of these groups are those who are substantially overweight.
Having weighed 330lbs for over ten years until the age of 43, I can tell you from experience that developing a respiratory disease at that weight is very serious. I could not lie on my back for any length of time normally, as the weight on my chest restricted my breathing. So add in a severe chest infection and you can understand how critical that can become very quickly. I also developed several other obesity related health issues which ended up with being told by a doctor that I would be lucky to live to 45. That motivated me to study nutrition and to design my own healthy eating programme, and I lost 11 stone (154lbs) in 18 months.
That was 25 years ago, and whilst I am not stick thin, I am a healthy weight, have normal blood pressure, blood sugar levels and cholesterol and take no prescribed medication.
I have been a practicing nutritional therapist since 1999 when I ran my own dietary advisory clinic in Ireland and since that time I have worked with clients in the UK as well as providing dietary programming on local and International English speaking radio in Spain. The first edition of Size Matters was released in 2000 and other editions followed in 2005 and 2009.
This is the updated and fifth edition of Size Matters and it is available here to read in full as a reference to anyone who would like to lose weight healthily.
Although it contains much of the original material in relation to my own personal story, the programme has evolved over the last 25 years.
Guide to the Chapters.
Introduction
Chapter One – Life or Death?
Chapter Two – The Accumulative Factor of food and life.
Chapter Three – Change and the Stress Reaction.
Chapter Four – Physical causes contributing to Obesity
Chapter Five – More about Candida Albicans.
Chapter Six – Candida Albicans – Eliminating its Favourite food – Sugar
Chapter Seven – Candida Albicans –  Controlling the fungus without starving your body.
Chapter Eight – The Emotional Element of Obesity and our reward system
Chapter Nine – Before you Get Started – How Much Should You Weigh?
Chapter Ten –  Managing People, Environment and your expectations
Chapter Eleven – The Project Plan for Success
Chapter Twelve – Creating Your Own Eating Programme
Chapter Thirteen – All the delicious foods you can eat on a weight loss programme
Chapter Fourteen – Putting your Programme together – Portion Sizes and calories
Chapter Fifteen – Getting Moving and Shifting the Pounds…
Chapter Sixteen – Hitting the Weight Loss Plateau
Chapter Seventeen – Getting Enough Sleep
Introduction.
Although I studied nutritional therapy back in the mid-1990s, I have continued my studies and developed new programmes for healthy eating that are tailor made for the individual rather than a one size fits all. I still believe that the key elements of this basic weight loss programme I will share with you in this updated version works. I approach healthy eating programmes from the three dimensions that I outline in this book.
Our physical approach, our mental attitude and our emotions are all factors in how we overcome disease and obesity, and should all be addressed when looking for the right programme that will work for each individual.
I used to weigh 330 lbs and was given a death sentence 26 years ago. I had very high blood pressure, cholesterol levels through the roof and my blood was awash with sugar. I took this swift kick up the backside to heart and did something about it, losing 154 lbs in 18 months and regaining my health in the process.
I am now 67 years old, have a moderately active but busy lifestyle as an author and blogger,and thankfully, do not need medication other than the specific supplements when required.  I think about those days 26 years ago, when even climbing the stairs to bed were a challenge and left me breathless. My story, and the programme that I have adapted over the years, is still relevant today, as we face a massive increase in obesity and in the associated health problems such as Cardiovascular disease, Diabetes and Dementia.
When I was classified as morbidly obese it was very uncommon in the UK, although having lived in Texas in the mid-1980s, it was evident that the obesity epidemic had already begun.
When we arrived in America we were met with a wonderful abundance of food, huge portions when out for a meal, and a bewildering array of industrially produced foods in the aisles of the supermarket. In the UK at that time we had fish and chip shops and curry takeaway, but we were mesmerised by the amount of fast food available 24 hours a day.  It was also clear that  manufacturers were already catering more than food for the growing population, with outsize fashion for both men and women making billions of dollars a year.
Ten years later, when I look at group photographs taken at work with other people back in 1995, it is clear that I stand out from the crowd, and not in a good way. I usually avoided photographs like the plague especially when standing next to what I considered to be normal sized people. That sense of being alone as the one obese person in the room has changed dramatically in the last 25 years.
Here are some statistics that are very sobering about obesity today in the UK and I know from doing some research that a similar set of statistics is causing grave concern in most Western countries that are literally the lands of plenty. (Health Express Obesity statistics)
• 1 in 4 adults are classed as obese and a further 62% are overweight.
• This makes Britain has the 2nd highest rate of obesity in the world and the largest in Europe.
• 48 billion is spent managing the social causes and healthcare of obesity.
• There are 7 million cases of diabetes, 6.5 million cases of heart disease and stroke and 500,000 cancer cases linked to obesity.
• Hypertension (high blood pressure) was twice as common in obese adults compared to those with a normal weight.
• A BMI of over 30 can reduce life expectancy by 3 years.
• Approximately 68% of men and 58% of women are classed as overweight, however, there are more hospital admissions linked to women.
• Obesity is generally more prevalent in the north of England.
• Morbid obesity rates have almost triple since 1993. This is a BMI of over 40.
This is an epidemic of catastrophic proportions. Unless action is taken in the next few years, these statistics will increase to the point where not only will more and more individuals become crippled and diseased, but so will the health services who will be attempting to repair the bodies at great cost.
I wrote this book over 20 years ago to share my story and some of the strategies that I developed to take back control of my life, body and importantly my addiction to food, particularly a combination of fat and sugars. That combination lies at the heart of the obesity epidemic and if you look at the profile of industrially manufactured foods, they are the leading ingredients.
Another thing you will discover is that I am very anti crash and fad dieting. I starved my body into submission for over thirty years and my body responded by storing everything I ate.
I will explain this process in more detail later in the book, but for the moment I just want to reassure you that this programme is about eating and not starving. You need to provide your body with the nutrients and energy it needs to function and be healthy. This means eating the right food, and plenty of it.
My journey began in despair, with a long road stretching ahead of me. Luckily I had a wonderful team to support me and I would have achieved very little in those first few months without my husband's love and support. My family, friends loved me whatever weight I have been, but I know that they were tremendously relieved when I gave up my self-destructive behaviour and changed my life so drastically.
I still communicate with people around the world who have severe obesity problems as well as those people who want to improve the standard of their health or support their body as it deals with certain medical problems. I believe passionately in the power of food to help you lose weight and regain health and I am on a constant mission to learn more about all the wonderful varieties that are available to us.
This book is not just about promoting a healthier lifestyle. It is a personal story that I hope will inspire other people who are desperate to find a solution to their weight or health problem.
This was my journey and I hope that after reading the first few chapters you will relate how I felt, to your own story, and be motivated to take control of your weight and health. Whether you need to lose 14 lbs. (6 kg), 50 lbs. (23 kg) or 150 lbs. (68 kg), it is still necessary to understand how you managed to become overweight in the first place.
As I have become less active and become more desk bound the weight has slowly been creeping up, so I can assure you that I am not a paragon of virtue. And in fact over the last twenty- five years, when encountering stressful experiences, I have all too gladly dived back into the sugar and fats that bring such comfort. Thankfully, it does not take long for me to remember how I felt when trying to navigate doorways and stairs, and I give myself a good talking to and get back on track.
The physical, mental and emotional elements of obesity.
There are physical, mental and emotional elements that influence our lifestyle and diet, and remembering those difficult and sometimes distressing times in our lives can be painful. I  hope that like me that you also have many happy memories to help bring things back into perspective. When you finally succeed in achieving a state of balanced state of health it gives you an amazing sense of achievement and for me that feeling persists today.
My journey to health was not all smooth sailing and  I have climbed a very steep learning curve. For instance, I came to appreciate the power of that little word NO. Instinctively we want to fit in, to have people like and accept us, and so we say YES, but trying to please everyone is stressful and unrewarding.
The satisfaction of eating a bar of chocolate is nothing compared to the satisfaction I feel now when I say NO to eating one. I can now say NO to many things that have caused me harm, though I have had to learn to say it graciously without offending well-meaning family and friends.
My reason for sharing some of the most challenging experiences of my life, is not to gain sympathy but to demonstrate that it does not have to define you and that you can move through it to a much better sense of worth. If you don't and you find self destructive ways to comfort yourself, the experience or the people who caused your pain have won.
A brief overview of the programme in part two of Size Matters.
I believed in working with people on a one-to-one basis, rather than in a group, helping them to achieve their desired weight loss. In a way that is also achieved today as you read this book or read my health posts on my blog. The programme that many have followed over the years when I was in practice, can be found in the second half of the book. Everything is there for you to design your own healthy eating program around your personal likes, dislikes and lifestyle.
If you are overweight, you need to take back control of your life and your eating habits, and this programme is a tool to do just that. No gimmicks, pills or special diet foods, just good healthy eating, several times a day, with some walks thrown in. Nothing hard about that. We all possess the ingredients to ensure the success of this programme – determination, willpower and patience. All that remains is to discover how to activate those particular skills and start using them.
My life has been transformed, and there is no way in the world that I will go back to the old life however many times I have been tempted over the last 25 years. Particularly when I remember that my life expectancy at the time was counted in just a few years. If this book makes a similar difference for just one person, then it will have been worth it.
If I can communicate a single message to you it is that obesity, and the misery attached to it, need not be for life.
©Sally Cronin
Chapter One – Life or Death?
Whatever people might say, size does matter. It matters when you can no longer take a bath because you can't get out of it unaided. It matters when an entire plane load of passengers hear you ask for an extension for your seat belt. It matters when you are in a restaurant and get stuck in your chair, to the point where you are in danger of taking it with you when you leave. It matters when you are too embarrassed to take off your clothes in front of anyone, including yourself.
A snapshot of where the obesity epidemic is now.
According to a number of reports, there are currently 50,000 + super morbidly obese men and women termed as 'shut ins'. They are so obese they are unable to go out of their homes, are usually bedridden and have multiple health issues. Their obesity does not just result in their own catastrophic circumstances. It also has a life-changing impact on their families who have to adopt the role of carers.
In a recent series on the subject, it was interesting to note that one of the causes of their obesity is the food that most of the well-meaning family carers are feeding them. High fat and sugar processed meals several times a day and without activity there is only one result, increased weight. Interestingly in one of the programmes that I watched, the mother whose two daughters were already morbidly obese underwent a stomach reduction. She lost weight in the following months, but it appeared that she was eating the same foods, only less. There seemed to be little nutritional change or education and her daughters did not lose weight alongside her as they were still consuming the same piles of high calorie foods as before.
To me this is a very serious and clear indication that the obesity epidemic is already with us and like a giant oil tanker at sea, will take a great deal of time to stop and reverse. Too little and too late, the governments are making ineffective efforts to halt the alarming trend. And I do understand that it is difficult to know where to start with education of parents and children. This is just one aspect that needs immediate action, since the industrial food manufacturers have a hold on us with their addictive chemical concoctions that are listed in smaller and smaller print on the labels .
My successful attempts to put ON weight.
I have always been very successful at is putting on weight. I love food: the taste, the texture and the satisfied feeling at the end of a wonderful meal. My problem has been that I have always enjoyed most things to excess. At certain times in my life I have drunk too much alcohol, smoked too many cigarettes, and by the age of forty-three had eaten myself into a size 30 pair of jeans at a weight of 330 lbs. (150 kg).
The trouble was that being large seemed to fit my personality. At six foot tall, at my top weight, I was almost as big around. People used to say that I could carry the weight and still look smart. I spent a great deal of money on clothes, always looking for that outfit that would make me feel better about my appearance. I mostly wore black or navy-blue, but occasionally I would defiantly buy something white or bright and cheerful for the summer.
To the outside world I appeared to be fat, happy and super-efficient at work. Nobody knew about the tears when I saw myself naked in the mirror, nobody saw me starving myself all day and then raiding the refrigerator late at night, stuffing myself in an eating frenzy. I was someone who cracked jokes at my own expense to make people laugh. They would have been horrified to see the real me, so I kept it hidden.
As far as other people knew, my diet consisted of cereal for breakfast, a salad sandwich for lunch, and chicken and vegetables at night. That was actually true. What was equally true was that I consumed vast quantities of food in secret. On the way to work there would be a stop at the drive-through for two breakfast rolls. There would be at least five chocolate bars throughout the day, fried ham-and-cheese sandwiches, a tub of rich ice cream and a takeaway most week-nights. I was in control of many parts of my life, such as my job and my relationships, but I was out of control with regard to my own body and my eating habits.
Then the nosebleeds started. Sitting in a meeting or watching television, I would suddenly feel the blood seeping from my nose. I had enough common sense to know that I was in serious trouble and, although I tried to ignore the signs that my body was failing, deep inside I knew things could not go on much longer.
The crunch came when I went home to Portsmouth for my parents' fifty-fifth wedding anniversary. My father, who was nearly eighty and suffering from both cancer and a blood disorder, looked healthier than I did. I sat bolt upright in the only chair in the room, since getting onto and then off a sofa was beyond me at this point. I was wearing an expensive new outfit, which, on reflection, resembled a brightly coloured circus tent covering me from head to toe. My mother and father had prepared a beautiful buffet lunch. I visited the table two or three times and was aware of a number of pairs of eyes watching the amount of food I put onto my plate. I am sure that my mother was more than a little concerned about her elegant little chair, which creaked every time I sat down.
Later that day, as I drove along the motorway on my return to London where we were living at the time, I suddenly began to cry. Luckily there was a service station nearby and, pulling into an isolated part of the car park, I cried my eyes out. I honestly believed that my life was over. I blamed everything and everyone, hating myself and, for the first time in my life, contemplating suicide. At that point, I was not even considering how much pain I would cause my husband, who has loved and supported me always, or my family. I did not value my lovely home or have any belief in a compelling future. All I could see was a fat, middle-aged woman with a bloated face and an awful sense of failure.
Eventually I got back on the road again but when I got home that evening it was to any empty house as my husband was away in America on business. Most of the night I spent wallowing in self-pity, grieving for what I felt was missing in my life. Thankfully, I did nothing to hurt myself further. I say 'further' because I already had several years of self-destructive overeating behind me. And that is the point. I was responsible for what I put in my mouth. At this point I laid the blame squarely at my own door and it was only later on my search for answers did I discover that other factors should also shoulder some of the burden.
That day was one of the lowest points in my life. I was a forty-two year-old, morbidly obese woman with a very limited future unless I could dig myself out of this massive hole I had dug myself.
Today I am sixty-seven and whilst not quite as slim as I was when I had lost all my excess weight, I am still healthy enough not to need medication for any of the usual middle-aged or obesity related health conditions. For the last twenty-five years I have continued to study and research obesity and work with others to help them unlock the doors that held me prisoner for most of my adult life.
Working with others has also kept me focused in a way that I might not have been otherwise.
However I am not perfect, and there have been times in the last 15 years particularly when stress nearly brought me back to the brink again. Thankfully I now have the mental and emotional tools to be able to pull back from going over the edge, but the process is ongoing.
As others who have lost very large amounts of weight have found, it is easy to slip back into bad habits, and it takes willpower and determination to keep the pounds off. It does not help that effort, when the foods that some of us crave with high fat and sugar content, are everywhere and available night and day if we need them.
At 330lbs, my dietary history was littered with fad and starvation diets that resulted in rebounding weight every time. When I reached rock bottom and felt completely powerless, I knew that if I went on another crash diet, I would just end up putting on more weight than ever. I needed to learn why this was so. I had to learn, and learn fast, what it was that compelled me to eat and eat, when I had so much else of value in my life.
There was something fundamentally wrong with the way I had approached my weight problem. I wasn't sure if it was physical, mental or emotional, but I had to find out and fix it.
I had a very powerful incentive. I had to save my life.
©Sally Cronin
Chapter Two – The Accumulative Factor of food and life.
The majority of the diets that I attempted in my adult life were one-dimensional. By this I mean that the diet generally gave the dieter a list of foods to eat and the 'right' amount of calories, regardless of age, sex or level of activity. Little effort was spent in analysing the reasons for the obesity.
Having been repeatedly unsuccessful in my previous attempts at dieting, it was obvious that I needed a new approach, to ensure that this would be the last time I would put my body – and mind – through such intense stress.
So, I decided to approach the weight loss from a completely different perspective and from as many angles as possible. This new concept meant looking at the mental, physical and emotional reasons for the weight gain in the first place: a three-dimensional approach.
Obesity is the symptom, but the root causes are not generally immediately apparent. In fact, there are a number of different factors which play a part.
Picture this.
It is 11.30 p.m. at night. I am pacing the floor of our lounge, car keys clenched in my fist. Since 6 p.m. I have eaten a large dish of spaghetti, three chocolate bars, a tub of ice cream and the re-heated remains of a take-away from the night before. There is nothing left in the refrigerator or cupboards. I am desperate for something more to eat – something sweet.
The garage down the road closes at midnight. If I can just hang on another ten minutes, it will be too late to get there before it shuts. Part of me is fighting to go, throw a coat over my pyjamas and take my last opportunity to get some chocolate before the morning. Another part of me is fighting to stay, to keep away from the very thing that is causing me so much misery – the misery of being this gross person that I felt I had become. How on earth had I come to this point in my life? How on earth was I going to learn to live through this?
Over the last 23 years I have walked thousands of miles, so there has been plenty of time for reflection. When I began keeping a journal, it was to record my personal journey of discovery and enlightenment. Some of the events and feelings that I am sharing with you are very personal, the kind we do not usually reveal to strangers. The reason for this openness is to illustrate that there is usually a lifetime of accumulated baggage that makes up the person we are today. Good times and bad times are recorded and stored and replayed time and again, a bit like a stuck record. In the process, we can get caught up in a 'poor me' state of mind, where we blame our past and those who inhabit it, for our present.
Without being too analytical, I have tried to identify some of the factors that may have contributed to my attitude to eating and my attitude to my body. I very soon came to the realisation that I was carrying too many layers, in more ways than one!
I am going to ask you to travel with me for the next few chapters and then complete your own journey. You need to establish where and when you might have unconsciously turned to food as an answer to your problems. Maybe you even developed a physical reason for your weight gain.
When you are looking for answers remember that you have to look inside yourself. You are the only person who knows what has really happened in your life. 'Know thyself' is a fundamental idea that has been around since the time of the ancient Greeks, and it important to remember this as you make your journey. Another famous saying is 'You are what you eat'. Keep these two ideas in mind and they can help you to get to the root of the problem.
When I was working with clients and creating individual strategies that worked for them, I developed a tool that helped them understand food and how it impacts the body in a different way.The fat accumulation table shows the amount of calories consumed in a year of certain foods, the good, the bad and the ugly.
We might think that having two digestive biscuits everyday with our cup of tea is not going to make a difference to our weight, but if you check the figures above you will see that over a year that amounts to16lbs. Just by cutting back to one biscuit a day will halve that number. I love chocolate and when I was in my binge eating days I could consume at least two bars a day. That amounts to 112lbs over the year, considering that I needed to lose 150lbs back in 1995, giving up that little habit made a big difference!
I like using this cumulative approach, because I feel that it really reflects how life works to help us to gain weight a little at a time, so you don't really see it happening. I wonder if you have noticed our little habit of eating two things at a time? Two pieces of toast for example, as if it is wasteful not to use the empty slot in the toaster. By the time you have added the butter and the other toppings you have just turned a snack into a light meal.
It is not just food that accumulates over time.
Everyday events, concerns, stress and worries also accumulate over time. Much like a snowball rolling down a hillside, we collect 'layers' which slow us down until we come to a stop at the bottom, pretty to look at, maybe, but it is impossible to tell what debris has been collected, along with the fresh layers of snow, during the journey.
Of course, not every layer that you add will be harmful. For most of us there is a combination of happy and unhappy events in our lives… unfortunately for some the balance is uneven and they seem to be the recipients of seemingly insurmountable obstacles.
Whilst there have been moments in my own life when I thought that I would never be able to rise above the challenge, I was very lucky in so many other aspects. It was an interesting and worthwhile process exploring 40 plus years of events and decision making that had resulted in morbid obesity. There is a dark side to life and to us as individuals. A side that we rarely share with others and is usually self-destructive.
Some people live in a world of balance. Others tend to live at the extremes of their abilities and senses. Extremes are important to an addict, and an addict is what I had become. I had developed an addiction to food, particularly to sugars, that was extreme compared to any normal consumption. Later, I will come back, in much more detail to the vital impact of sugars and how they can affect us and the way that we develop our eating habits.
This is a record of my journey back to my past from a mental, physical and emotional point of view. It is not my intention to bare my soul of all my past traumas, as they are way behind me now. As with many people I do carry scars, but I chose to use my experiences to foster strength not weakness. I had clearly allowed some events to define me, and that was not a successful strategy.
In my role as a nutritional therapist I found myself listening to very similar stories from clients who were not just obese, but dangerously so. The answer did not only lie in creating an eating programme that changed a lifetime of poor nutrition, but in identifying the mental and emotional reasons why food had become so important.
©Sally Cronin
Chapter Three – Change and the Stress Reaction.
When I wrote the original Size Matters in the form of a journal at age forty-three, I recognised I had lived an unusually nomadic life. I wrote about my childhood and the constant moving around with my father who was in the Royal Navy that continued throughout my first marriage and up to that point in 1996. To be honest little has changed since then.
Over the last twenty years I have worked with hundreds of clients, and one of the key sections in the comprehensive questionnaire that I asked them to complete, was on the changes in their lives that they felt had impacted them significantly, particularly those as a child.
These changes might have involved moving home frequently, family disruption, health and life-changing trauma. And it was interesting to see, that whilst some of these changes might have taken place to anyone of us at some point, when it occurs in childhood, it impacts that essential sense of security that we need at that vulnerable age. I was surprised how vivid some of these memories were in most of the adults who had weight issues, and there seemed to be a strong connection to one form of eating disorder or the other. Including anorexia as opposed to overeating.
When I first explored this concept with regard to my own obesity, it contradicted one of my personality traits that people often commented on. My positive attitude to life and its ups and downs, and my ability to make fun of myself and things that happened to me. But perhaps that was a coping mechanism, and internally, my body was reacting in a very different way. With a stress reaction.
Before I take a closer look at the two main forms of stress and the way they impact the body, I am going to share a chronological list of the changes in my life up to the age of fourteen, when I was already having issues with my weight. If you have had weight issues since childhood or your teens then you might find it interesting to do a similar list.
I firmly believe that obesity, especially when it becomes morbid obesity, has its roots in a number of elements apart from overeating. Just reviewing a food diary from a two week snapshot, is not enough information to identify the root cause of an eating disorder such as obesity, and is another reason I am not keen on crash or fad diets. They might temporarily reduce the intake of food but if the underlying reason for weight gain is not identified and addressed, the weight will simply come back again and again.
As I will be looking at physical and emotional changes in our lives that might contribute to an eating disorder, this list below is simply the environmental changes in my life until I was fourteen.
1. We move to Sri Lanka in 1954 when I am 18 months until three and a half years old with my family.
2. Back to England in 1956 move from home in country to new house in city and first school at four years old in 1957
3. Go to Malta 1959 age six to a new school for two years.
4. Return to the UK in 1961 back to new school for two years.
5. Go to South Africa 1963 age ten and go to new school, new language, new curriculum – take entrance exams for secondary school in UK.
6. Return to UK 1965 and start secondary school in Lancashire, a year behind at twelve years old, but put into 2nd year anyway, without first year French, Latin, English Literature, English Language, history or Geography.
7. At fourteen in 1967 we move to the south of England and I start new school with different curriculum two years before O'Level exams.
That is the bare bones of it, and as I look back, I recognise that whilst there was excitement, a sense of adventure and privilege in traveling so extensively as a child. Each time we moved, it meant leaving all my friends behind, and starting all over again in a new place, environment, culture and sometimes language. Of course my family, particularly my two older sisters until they left home when I was seven year's old, provided a support system. However, I am aware that by the time we went to South Africa at ten years old, I had already become quite a loner, and whilst I would have classmates, I don't recall special friends. After all, I knew that I would be leaving them behind in two years. My weight at this time began to be a concern as found comfort in food and buried my nose in books. It led me to consider the fact that I was suffering from chronic stress and my body's natural reaction was contributing to the weight gain.
What causes a stress reaction?
Stress is the modern day equivalent of our ancestral 'fight or flight' mechanism that was necessary in the highly competitive and predatory world throughout our evolution. There may no longer be cave lions or mammoths in our world but the modern day alternatives can be just as daunting.
A threatening or tense situation triggers this stress response demanding that we take physical action. Unfortunately most modern day stress involves situations that we cannot run away from such as relationship issues, a demanding job and boss, financial worries and traffic jams on the way home. This is particularly the case as a young child, since you are usually unable to leave the family unit, but which might explain the high number of teenage runaways.
There are two types of stress. Acute and Chronic stress and both have very distinctive patterns.
Acute stress is a short-term response by the body's sympathetic nervous system and the response may only last for a few minutes, days or a few weeks. How many times have you said that your heart stopped or your stomach lurched during a moment of intense stress such as an accident? We have all heard stories of mothers and fathers who have been suddenly infused with superhuman strength and able to lift cars and other heavy objects off their trapped children. They are empowered to do this by the actions of their body in a moment of crisis.
Blood sugar levels rise and additional red blood cells are released to carry strength giving oxygen levels a boost. The pulse quickens, blood pressure rises and the digestive process stops to enable the focus to be entirely on regaining safety.
Chronic Stress is when this acute stress response is repeated on a continuous basis. Whilst the human body, after a few hundred thousand years, is well able to handle the occasional stress response, and in fact uses it positively, if the response becomes a normal way of life, other parts of the brain and body become involved leading to long term damage.
For example on-going stress causes the hypothalamus and the pituitary gland that are the master controllers for the body to release a chemical called ACTH (adrenocorticotropic hormone) which stimulates the adrenal gland to produce and release cortisol which disrupts sleep patterns leading to increased levels of stress. Our bodies are simply not designed to live at high alert for sustained periods of time; it just wears it down leading to illness.
Symptoms of stress can be subtle such as fatigue, insomnia, depression, headaches, back or neck pain, irritability and sudden weight loss or gain. The less common but more damaging are heart palpitations, shortness of breath, diarrhoea, nausea, panic attacks, inability to concentrate and chronic fear. If not controlled stress leads to cardiovascular disease, diabetes and ulcers. Mental health is also affected as people struggle to contain what is essentially a heightened sense of fear.
How does this influence weight loss and gain?
I understand after all these years, that my relationship with food has always been dependent on my stress levels. It is learned behaviour. As a child our parents or older family members did not just reward us with sweets and food if we had been good. They would also indulge us if we skinned our knees, banged our heads, were frightened by next door's dog, and had an earache. How many of us have run off, lost sight of our mother or father, been in panic mode, been found and given a great big hug, lots of attention even if it meant being scolded, everybody so happy to see you. "Come on we will all have an ice-cream. That will make it feel better". How many times have we seen the toddler, working up a head of steam, stamping feet, getting red in the face being appeased by a cuddle and some food?
Once we become old enough to make our own decisions about food that we eat, especially outside of meal times, we develop our own reward system for a good or bad day. When under chronic stress this can turn into a dependency on food, providing us with a constant factor in our lives whatever else is going on.
What I want to illustrate is that we are not just at the mercy of outside stress, we also are quite capable of working ourselves up into a frenzy and creating a physical response that activates all the same reactions. The expression "worrying myself to death" is firmly established in our modern language.
If you are mentally, physically and emotionally under pressure, being concerned about the food you are putting in your mouth seems to take a back seat. Just give me chocolate!
The hormone response to stress.
When hormones like cortisol, which have normal, daily functions in the body are being secreted all the time, your maintenance systems are affected. Cortisol should be at different levels at certain times of the day – highest in the morning and lowest last thing at night. This makes sense as it helps maintain a healthy blood pressure, raising it early in the morning as you wake up and decreasing it as you go to sleep.
You can imagine how confused the body is going to get, if you are pumping cortisol into the system at increased levels throughout the day in response to your stress. Cortisol is also necessary for metabolism or the fats and carbohydrates that we eat for that fast hit of energy, and also the management of insulin and blood sugar levels.
We have all experienced a sugar high we get after eating too many sweet foods, and then the sudden drop that urges us to consume even more of the nectar…. And that is why diving into the chocolate biscuits or the tub of ice-cream when stressed is so predictable. Particular if this has been your learned response since childhood.
As I mentioned earlier during a stress response the digestive process stops. That may be fine for an hour or two, but if you are stressed the whole time, you are not going to be able to process any healthy foods that you do eat efficiently.
Long term this can lead to nutritional deficiency syndrome that encourages your body to store rather that utilise fat.
Where did my life go after the age of fourteen?
The last fifty-two years have shown little change to my nomadic childhood and early teens. I have moved physically twenty-five times in seven countries, learned two more languages and left far too many friends behind. There have also been some interesting physical and emotional challenges that I will look at in following chapters as they also add to overall stress, and have a bearing on my ability to put on weight and keep it on.
I hope that this has given you something to think about… If you have a weight issue that never seems to be resolved, then I suggest you spend time looking at your childhood and the changes over the first 14 or 15 years, pinpointing key events that might have created a stress response and a dependency on food.
©Sally Cronin
Chapter Four – Physical causes contributing to Obesity
Looking for physical significance in the pattern of weight loss and gain in my life has been a complicated process. The first step was to look at all the times when I was overweight and see if there was in fact a physical event that activated that particular phase.
I have been overweight, in a significant way, at least five times in my life. Up to the age of ten I seemed to have been tall and well built, but not particularly heavy. As I mentioned earlier, photographs, taken after this time, show that I had gained a considerable amount of weight over a relatively short period. I was looking for a physical trigger for this change, apart from the stress caused by moving to another country and another school?
To answer this, I have to fast-forward to when I was forty five and living in Ireland in 1998. I had worked really hard and managed to get my weight down by 120lbs to about 210 lbs. (15 st, 95 kg), but from that point on I seemed to hit a brick wall.
I was walking for a couple of hours a day, I ate sensibly on a low-fat, moderate carbohydrate regime, but I could not seem to shed any more weight. Despite this, I was experiencing some disturbing symptoms that worried me sufficiently that I had blood test done to see if that would uncover the source of my problem.
I was feeling very tired and had watery and itchy eyes, my ears constantly felt irritated and I was having mild dizzy spells. I had also developed an overwhelming urge for sweet food and bread. Having spent three years learning to control the urge for chocolate and sweets, it was frustrating and a little frightening to be in this position. At that time, a new range of biscuits and cakes came on the market which were low in fat and supposedly sugar free. I had being eating these for several weeks and it was not unusual for me to eat a packet a day. My weight started to creep up again and I became increasingly concerned that all my hard work was going to be for nothing.
The blood test showed that I was not suffering from diabetes. However, I still needed to find some answers. My husband got on the Internet and searched for some of the symptoms that I was experiencing. We got back some very interesting information, some of which could have been relevant to the problem. However, it was the data that we obtained on something called Candida Albicans that set alarm bells ringing.
What is Candida Albicans
Candida is a fungal infection of the intestine. There is a delicate balance of bacteria in our gut and it works very much like a waste-disposal unit. However, certain conditions can activate changes in the balance between healthy flora and this opportunistic fungus, and this can result in Candida taking control of the intestine. Candida is a yeast that thrives on sugar. Among the many symptoms of this condition is an irrational craving for sweet foods including high sugar savoury foods such as pasta sauces.
The list of symptoms attributable to Candida seemed endless, but when I completed the questionnaire, my score was so high that there was no doubt at all that I was indeed suffering from an overgrowth in its most chronic form. While it was an enormous relief to have identified what had been causing my problems, it was devastating to realise that Candida had been a part of my life since childhood and was likely to be one of the main reasons for my weight problems. It was not just a childhood event that had triggered Candida, but its fire had been fuelled several times since.
You will not be surprised to learn that one of the prime causes for this condition is the over use of antibiotics, and also some other medications prescribed for conditions such as asthma. Once I realised this, I put together a chart showing the periods in my life when I had experienced weight gain. Bingo! In every instance the weight gain followed heavy doses of antibiotics prescribed for a variety of reasons. In one way this discovery was reassuring.
Overweight people often look for a physical problem to blame for their condition, such as their glands, so it was a revelation to learn that there might indeed be a physical reason for my excessive weight gain.
The start of the anti-biotic affect on my health.
Tracking back through my history, I saw that until I reached the age of ten, I did not have a weight problem. When we lived in Cape Town, I suddenly developed chronic tonsillitis and was sick every few weeks, until I had my tonsils removed. Each bout of tonsillitis was treated with antibiotics and, within a few months, I had gained 30 or 40 lbs. (14 to 18 kg). The photographs taken of me leaving Cape Town, and on the ship coming home, have always been a source of embarrassment to me, including the one of me in a bright yellow dress and red shoes which made me look like a little barrage balloon!
Puberty and hormones
I was also entering puberty and hormonally, all kinds of havoc was going on in my body which were contributing to the physical turmoil that all of us go through at that age.
When I was going through puberty, we rarely ate industrially manufactured foods. Most meals were cooked from scratch.Today however, it is a different story with the prevalence of foods in the modern diet that are manufactured, containing additives, chemicals and high levels of sugar. These chemical enhancers to the food that many children and teenagers are eating, are contributing to the stress placed on the body and its operating systems, including the adrenal glands.
Even the chronic stress that I was experiencing (despite seemingly putting a good face on things) resulted in my adrenal glands producing cortisol consistently, rather than when needed in a flight or fight situation. This upset the balance between progesterone, and estrogen which led to the storage of fat.
Once you get into this imbalance between progesterone and estrogen, you may find that you experience the following symptoms throughout your reproductive years, unless it is diagnosed and treated. As you will see later in the post the hormonal changes during puberty combined with stress, is reinforced by yo-yo dieting in adulthood.
• Irregular periods
• Heavy periods
• Hair thinning, loss or loss of colour
• Fertility problems including higher risk of miscarriage
• Moderate to severe PMS symptoms such as mood swings and bloating.
• Insomnia
• Fatigue
• Breast health issues including swelling and tenderness
• Low testosterone in men
• Thyroid disease
• And a key factor in weight gain – damage to the metabolism resulting in consistent weight gain without necessarily overeating.
Finally my hormones began to settle down as we settled down for the last two years of my schooling and my first full time jobs. Photographs show me as chubby until I was about fourteen (never to see the light of day), when there was a marked change. Remember that it was the 1960s and we had some pretty skinny role models then, such as Twiggy and Jean Shrimpton. The mini-skirt was the ultimate fashion item of the day and podgy thighs looked horrendous in them.
This began another cycle of yo-yo dieting as I started skipping meals and hiding the fact from my parents. They naturally assumed that the money they gave me for my school lunch was being spent on just that, and not on cigarettes! I walked to school a mile each way and the same over the weekend to my part-time job along the seafront. I was on my feet all day and would be out in the evenings with friends, and of course as boys came on the scene. I was on the go all the time.
We always ate well at the weekends when my father cooked and I certainly made up for the starvation during the week eating steamed suet steak and kidney puddings and apple pies and custard, but it was not sufficient to make up for the very low calorie and therefore nutritional value of food during the week.
I married at twenty years old and at twenty-one I was pregnant. I stopped smoking and ate well and put on the normal amount of weight and it was a reasonably happy time in my marriage. I miscarried at 24 weeks and there were complications that would have long term affects on both my physical health and stress levels. I was put on anti-biotics for the resulting infection and it was also the beginning of a difficult time in my marriage.
Between the ages of twenty one and twenty five, I gained and lost 30 to 50 lbs two or three times a year, until by the time my marriage broke up at 25 years old, I was four stone (56lbs) overweight, suffering from shingles and in a very bad place. I am sure that some of you reading this will know exactly what depths that takes you to. I am not going to go into details of my marriage or the three years of legal wrangling involved,as it is over forty years ago, but suffice to say the physical and mental scars stay with you for a lifetime.
Thankfully I managed to pull things together, and got a fantastic job at a boarding school where I was the caterer/housekeeper cooking from scratch for 130 three times a day. A year of good wholesome food, combined with an active working day, helped bring my weight down to healthier levels.
Unfortunately it was more difficult to cope with the chronic stress as my former husband made it impossible for me to remain safely at the school, and I had to move as a far as I possibly could within the UK. I started working as the assistant manager of a hotel in Wales and until my divorce came through on April 1st 1980, I existed on one meal a day and a packet of cigarettes, which did not do my health any good at all. In retrospect, and having worked with clients with eating disorders, I recognise that I was creating rituals about food, eating very little, and at one point existed on a handful of roasted parsnips each night for my one meal of the day. I was becoming anorexic, if not already fully fledged.
I met my second husband David when I was twenty-seven and had been officially, and blessedly divorced for six months… I was at my lowest weight ever, and thought I looked the bee's knees. Unfortunately, I was also very unhealthy. I repeatedly suffered from chest infections and was put on several courses of antibiotics. I always had the feeling that I was just about to come down with an illness: colds, coughs, and any infection that was about.
We married in November 1980. My eating habits improved and my exercise level increased, because I began helping out on the sheep farm where we were living. After about six months we moved to Liverpool and I started work in the city centre. We were saving for a house and working hard. There were little treats, however, which began to take their toll. Sunday morning breakfast in bed, for instance. Two rounds of bacon, tomato and mayonnaise sandwiches and a family packet of those tasty chocolates with the less fattening centres – that was just my portion!
After about a year I developed an abscess under a tooth. This was not unusual for me, because I had suffered several in the past, but on this occasion it nearly cost me my life. Since we were fairly broke, I attended the Liverpool Dental Hospital and was treated by senior students that 'needed the practice', which is not to imply that they were in any way at fault. However, as is normal practice, I was prescribed more antibiotics. Eventually, after several weeks of root-canal treatment and medication, the dental students were not able to save the tooth and so had to extract it. The infection was so bad that I was given an injection of penicillin. We flew to Ireland that weekend for my brother-in-law's wedding and I became ill and was rushed into hospital in Cork. We now know that not only had the infection spread throughout my entire system, but I had developed a blood clot after the tooth extraction that had spread to my lung. So it was blood thinner and more antibiotics!
After this episode, my weight ballooned to over 220 lbs. (15 st 10 lbs., 100 kg) and I didn't manage to lose any weight until we were living in Texas in 1986. We lived in the United States for two amazing years. While there, I led a healthy, active life, with a diet which consisted of lots of fish, salads and vegetables, and I was not sick once. By the time we returned to England in 1987, I weighed about 180 lbs. (12 st 12 lbs., 82 kg), which was not hugely overweight, given my height. Encouraged by the fact that 40 lbs. (18 kg) had stayed off for about two years, I decided to lose another 30 lbs. (14 kg) and really get my life in gear.
A new diet of 600 calories per day was in fashion in 1987: a diet bar for breakfast and lunch and then vegetables in the evening. The promoters promised a weight loss of 30 lbs. (14 kg) per month and I achieved that very easily. I was hungry but triumphant at less than 150 lbs. (10.7st, 68 kg). Unfortunately, within two months 40 lbs. (18 kg) had leapt back on to me from 'nowhere'. My diet was good: three meals a day, no fried food, chocolate or alcohol. A normal, everyday eating program. So how did the weight gain occur?
Over the next few years I would swap between very restrictive calorie intake of around 800 calories a day for weeks on end, followed by binge eating. And one day at age forty -two years old I was 330lbs (150kilo, 24 stone)
What was worse is that I would not eat fresh food when I was restricting my calories. I relied on the magic diet shakes and bars providing my body with its daily dose of sugar.
When I was tracking all this at the age of forty three, I was simply writing down the sequence of events. Clearly, the use of antibiotics was a primary cause, but this was not the only factor. It was also obvious that I had been suffering from Candida from the age of ten. When I had reached puberty underlying chronic stress had affected my adrenal glands, resulting in a hormonal imbalance leading to fat storage. And, what was also becoming clear was that after each extended crash diet, I would put on more weight than before and a pattern was emerging.
I now had several avenues of research to follow, and with the newly available Internet, I was able to find a certain amount of information about continuous restrictive dieting. I discovered that I had compounded the original weight problem by starving my body into protecting me. Every time I starved myself, my body, in its will to survive, stopped processing food and stored it instead.
How the body reacts to a cycle of restrictive calories and binge eating.
When our body perceives there to be a food shortage, it will take matters into its own hands. It is now a medically proven fact that such a condition exists; you will find details of the research into this condition on the Internet and in professional fitness publications. It is often called 'Starvation Response', or 'Famine Response Syndrome'. These terms do not however adequately describe the condition for me.
The body appears to detect both calorie restrictions and nutritional deficiency. A person could be taking in 3,000 calories per day, but if the food is very high in fats and sugars and has little nutritional value, the body will consider this to be a form of starvation. I have therefore changed the name of this response by the body to 'Nutritional Deficiency Syndrome'.
This is a condition that goes back to our very origins. It is more prevalent in women, because we were always the child-bearers and had to be able to nourish the unborn child. The female body's response to famine was to store fat on the hips and thighs. This is the source from which the foetus would have taken its nourishment.
Nutritional Deficiency Syndrome and the reproductive system
The Hypothalamus
The other name of the hypothalamus is actually the word homeostasis, which means balance, which is very appropriate. It is located in the middle of the base of the brain and is connected to the pituitary lobes, which form the most important gland in the body and is often referred to as the Master Gland.
The hypothalamus regulates body temperature, blood sugar, water balance, fat metabolism, appetite, body weight, sensory input like taste and smell and sight, sleep, sexual behaviour, emotions, hormone productions, menstrual cycle regulation and the automatic nervous system that controls automatic functions such as breathing and the heart muscle.
The Pituitary gland
The pituitary gland has an anterior and posterior lobe. The anterior lobe regulates the activity of the thyroid, adrenals and the reproductive glands producing a number of hormones.
• Growth hormone stimulates the growth of bone and body tissues and plays a part in the metabolism of nutrients and minerals.
• Prolactin, which activates milk production in mothers who are breast-feeding.
• Thyrotropin which stimulates the thyroid to produce hormones.
• Corticotrophin which stimulates the adrenal glands to produce its hormones.
• Gonadotrophs are cells that secret the two hormones that stimulate hormone production in the ovaries and testes. These are called luteinising hormone (LH) and follicle stimulating hormone (FSH) and whilst not essential to life are essential to reproduction.
The pituitary gland also secretes endorphins, which act as natural pain relief within the nervous system. It is also the gland that releases hormones that signal the ovaries and testes to make the sex hormones and controls the ovulation and menstrual cycle.
Amenorrhea (irregular or absence of periods)occurs when the normal secretion of Gonadotropin-releasing Hormone from the hypothalamus is interrupted.
Something that I suffered from most of my reproductive years between 14 and 54.
So now I had acquired two important pieces of information. Not only did I have chronic Candida, but I was also suffering from 'Nutritional Deficiency Syndrome'.
So I had now established that several factors that had contributed to my obesity. I say contributed, since I was still the one who had been putting food into my mouth, or not depending on where I was in my dieting cycle.
1. Chronic stress leads to the hormone cortisol to be secreted leading to fat storage and to comfort eating, particularly in children and young adults who do not have other coping mechanisms.
2. The overuse of antibiotics in childhood is decimating the healthy gut bacteria needed to process food effectively, and to maintain a healthy balance of Candida Albicans.
3. Repeated yo-yo dieting, alternating between starvation and binging results in a calorific and nutritional deficiency. This forces the body into survival mode and whilst you could clearly keep starving to an extreme, leading to anorexia, most of us will start to eat normally after six to eight weeks and the body will put the weight back on, plus an extra stone every time.
4. This cycle repeated two or three times a year can lead to an overall weight gain of three to four stone a year. You will find that the starvation phase gets shorter and the binging last longer. Until you might lose four or five pounds over six weeks but put back double that within a couple of weeks.
5. The body does not like change, it likes to get its nutrients regularly and in a form that it understands and can process. If that does not take place certain functions within the body will cease.
6. The body does not like to lose weight quickly, especially when it is given shakes and bars that have little relation to real food. It will work hard to refill the fat cells once real food in quantity is consumed, as storage ready for the next famine that it has been trained to expect every six to eight weeks.
7. It is estimated that at least 70% of all people suffer from an overgrowth of Candida. And as our diet becomes increasingly industrially produced and sugar laden, this fungal infection will continue to have a part in the obesity epidemic.
Extract from an article The Largely Unknown Health Epidemic Affecting almost all Americans (and likely UK population as well).
Research from Rice University shows that 70 percent of all people have Candida, a systemic fungal infection, in their bodies. According to the molecular biologists at Rice University, Candida is common in humans and is often found in colonies in their intestines, mouths, or on their skin. When researchers delved deeper into how Candida albicans moved throughout the body, with findings published in the journal PLOS One, they noted that the "remarkable pathogen" Candida can cause infection in the body that is both superficial and systemic by penetrating epithelial barriers.
If you have a strong immune system, you could still unknowingly have a fungal/yeast infection. It most likely is low-grade and chronic.
A Harvard University fellow in infectious disease, Julia Koehler, found that Candida is the predominant fungal infection behind human disease. According to Koehler, Candida was responsible for 60 percent of the fungal infections acquired in hospitals, killing one in three people with a bloodstream infection. Comparing Candida's shape-shifting ability to Dr. Jekyll and Mr. Hyde, Koehler considered the fungus particularly dangerous because of its ability to change forms. When immunity is low, Candida can take over, and a systemic infection can quickly become lethal.
Source: https://bodyecology.com/articles/unknown_health_epidemic.php
©Sally Cronin
Chapter Five – More about Candida Albicans.
Whilst I could pinpoint an hormonal imbalance from puberty, and a cycle of crash dieting as contributors to my eventual morbid obesity. It was the more important discovery that I had likely been suffering from Candida Albicans since the age of ten that set me on the road to recovery.
It is not just my health that was compromised, many millions of the population, particular in developed countries also have been put at risk, with an estimated 70% of us with a candida albicans overgrowth, seriously undermining our health.
Overweight people often look for a physical problem to blame for their condition, such as their glands, so it was a revelation to learn that there might indeed be a physical reason for my excessive weight gain.
Before I look at Candida in more detail… I am often asked the difference between probiotics and prebiotics. This difference is important as diet is the key element of keeping a healthy balance of bacteria in our gut, and our modern diet, that includes far more industrialised foods, does not provide the elements needed to maintain this balance.
Probiotics are the bacteria and yeasts that are classified as 'friendly'. They inhabit our digestive tract and are a vital part of the process of digesting food and turning it into something that the rest of the body into a form it can utilise. Without a healthy balance of these probiotics, systems such as the immune function, can be compromised, as well as the health of other operating systems and the major organs. If you eat live dairy products, including Kefir, or fermented foods such as sauerkraut, it will encourage the essential bacteria such as Lactobacilli and Bifidobacteria to flourish.
Prebiotics are processed from insoluble carbohydrates in most fruit and vegetables including Apples (skin on) bananas, beans, artichokes etc (which is why we need to eat several portions of vegetables and fruit daily) This survives the stomach acid and digestive process that some foods such as yogurts might not do, and reaches the gut where it acts like a fertiliser for the existing probiotics and maintains a healthy balance.
As far as Candida Albicans is concerned this balance in the intestinal flora is crucial and I will explain that as we mover through the next chapters.
We are all familiar with the concerns about the rain forests and their devastation and long lasting consequences for our planet. Well our gut is an eco-system too – teeming with life that is as varied and as exotic as in any rain forest. And, like the many species that are at risk in the wider world, our bacteria that populate our gut and keep us alive, are under threat too.
All humans contain Candida Albicans in small amounts in our gut and urinary tract. In those amounts it is harmless – however – advances in medical treatment, and our modern diet, have given this opportunistic pathogen all it needs to develop from harmless colonies to massive overgrowths. It is also referred to as Monilia, Thrush, Candidiasis and Yeast Infection.
The most at risk are those with an already compromised immune system, but because of our high sugar, white carbohydrate and processed foods in our diets, most of us are now at risk.
We have also been treated with broad spectrum antibiotics for the last 65 years, as well as newer drugs that we take long term, that manipulate our hormonal balances. We as yet do not know the long term impact on our bodies of the modern drugs we take, and it may be generations before we do. Which is why there is now great concern that the pathogens are becoming more and more resistant to drugs such as antibiotics.
The eco-system which is our gut.
Our intestinal tract, like our hearts, brains, livers, kidneys etc is a major organ. Some refer to it as the 'gut brain' – How many times do you mention your gut feelings? Without it there would be no way to process the raw ingredients we eat to keep our immune system healthy enough to protect us from pathogens. The good bacteria or flora in the gut, two of which are, Bifidobacteria bifidum and Lactobaccillus acidophilus normally keep the Candida in balance.
In most cases antibiotics are broad spectrum, not specific, because, without a lab test it is difficult to tell the specific strain of bacteria responsible for an infection. The use of broad spectrum drugs usually guarantees that the bacteria in question will be killed off.
• Unfortunately, not only the bad bacteria are killed off but also the good bacteria in your gut.
• Candida remains unaffected because it is not bacteria it is a yeast and this is where it takes full advantage.
What happens to Candida to allow it to take over?
If Candida yeast is allowed to grow unchecked, it changes from its normal yeast fungal form to a mycelial fungal form that produces rhizoids. These long, root-like components are capable of piercing the walls of the digestive tract and breaking down the protective barriers between the intestines and the blood. This breakthrough allows many allergens to enter the blood stream causing allergic reactions. Mucus is also formed around major organs and in the lining of the stomach. This prevents your digestive system from functioning efficiently. The result is poorly digested food and wasted nutrients. Your body begins to suffer a deficiency of these nutrients and it leads to chronic fatigue, an impaired immune system and disease.
There would appear to be a strong link between this overgrowth of Candida Albicans to a huge list of symptoms and illness. Here is a snapshot.
• People who are suffering from Chronic Fatigue Syndrome or ME usually test positive for Candida although there are also other issues involved in this complex condition.
• Numbness, burning or tingling in fingers or hands.
• Insomnia,
• Abdominal pain,
• Chronic constipation or diarrhoea,
• Bloating,
• Irritable Bowel Syndrome.
• Thrush and Cystitis,
• Sexual dysfunction and loss of sexual drive.
• Endometriosis or infertility
• PMS and heavy and painful periods.
• Depression and panic attacks
• Irritability when hungry.
• Unexplained muscle or joint pains often diagnosed with arthritis.
• Headaches and mood swings.
• Chronic rashes or hives
• Food intolerance.
• Liver function due to build up of toxins leading to chronic fatigue, discomfort and depression.
The list is virtually endless – which just adds to the confusion at the time of diagnosis.
If you are experiencing any of these symptoms then you may have a varying degree of overgrowth.
©Sally Cronin
Chapter Six – Candida Albicans – Eliminating its Favourite food – Sugar
In this chapter I share the strategies for eliminating the overgrowth and creating a balanced bacteria in your gut by eliminating sugars
There is a ton of dietary advice out there on the net about the "correct" diet to get rid of an overgrowth of Candida, some of which is pretty drastic. Of course, you need to adjust your intake of certain foods, because even if you are prescribed anti-fungal drugs, the pathogen itself will always be present in your gut waiting for another opportunity to take over the body again.
Remember that Candida Albicans exists in all of us at normal levels in the intestines and it can just take a two day stomach upset, which causes an imbalance of healthy flora, to trigger an overgrowth. You also need to think twice before you decide to embark on a crash diet that is nutritionally depleted – this too will cause an imbalance of essential bacteria in the gut.
Prevention
Preventing this overgrowth in the first place is the ideal. Unfortunately, it is not just antibiotics we take that can kill off good bacteria in the gut and allow the Candida to thrive unaffected. It is highly likely that long-term use of medication including the contraceptive pill or HRT may also result in an overgrowth.
Certainly, people 50+ who have been prescribed life-long medication for cholesterol, blood pressure etc may also be at risk of an overgrowth, and it may take generations to understand the impact on our intestinal bacteria.
Please do not stop taking prescribed medication without consultation with your doctor.
If you do have to take antibiotics for a serious infection, then certainly taking a course of probiotics afterwards can be helpful – there are some on the market now that claim to be resistant to the antibiotics so that you can take simultaneously, but you do need to continue them for a period of time afterwards.
Live yogurts are fine for helping to maintain the healthy balance but they are not strong enough to kill an overgrowth, neither are they a magic bullet! You cannot expect to eat a rubbish diet and then have one small pot of yogurt a day in the hopes it will make up for it!
The other ingredient in many supermarket pots of yogurt is the hidden sugar levels which of course is Candida's favourite food.
Candida's favourite food and ours, is sugar and the first step to reducing an overgrowth is removing sugar from your diet.
Whatever the reason for your overgrowth of Candida Albicans; you still need to adapt your diet. The main problem is the sugars in industrialised foods will not just satisfy your sweet cravings, but the candida's too. You will be surprised at how much sugar is included in savoury products that you may buy, and it is important to check labels.
Sugar addiction is recognised as a real and extremely harmful craving mentally and physically.
I am a sugar addict………..along with millions of people around the world, most of whom have struggled with their weight and their health all their lives. Sugar is everywhere – there is no getting away from it. Not just sweets and chocolate, cakes, muffins, bread and cereals but hidden in pasta sauces and most of our savoury favourites. In every shop and in our own kitchen cupboards and fridge – always within reach and as enticing as anything in our lives.
What are sugars?
Sugars are a vital component of the fuel we require to function – unfortunately the modern diet is akin to a 24 hour petrol station and most of us slide effortlessly up to the supercharged pump and pay the very heavy price to fill our tank with it. We then tootle at 20 miles an hour or slower and instead of burning off the fuel we store it in our cells – as fat.
A quick look at the fuel itself. It belongs in the carbohydrate food group, our main source of energy. Carbohydrates are a group of nutrients that contain carbon atoms that have been hydrated by adding water molecules. Carbohydrates include sugars, starches and fibre. The sugar and the starches are metabolised by the body into the simple sugar, glucose.
Glucose molecules circulate in the bloodstream, supplying our cells with the fuel, as they need it. Any additional glucose is converted into glycogen, which is stored in the muscles of the liver. If that storehouse is already full then any excess glucose gets converted into fat.
There are two types of carbohydrate, simple and complex.
ourbetterhealth.org
Simple carbohydrates contain one or two saccharides such as sucrose (glucose and fructose) which is table sugar and lactose (glucose and galactose) which is the sugar found in milk. This is called a disaccharide.
If the carbohydrate only has one saccharide, it is called monosaccharide such as fructose which is found in fruit and honey. The less saccharides the sweeter the taste so the sweetest is therefore fructose. Whilst moderate consumption of natural sources of simple sugars is absolutely fine including fruit and some honey it is the hidden simple sugars in industrialised foods that are causing the problem.
Complex carbohydrates are known as polysaccharides and they are made of long strings of simple sugars and there are many different kinds. These are the starches and are the most nutritious because they tend to be a component in a food that has other nutrients. The body also breaks down starches into glucose, but it takes longer to digest than the simple sugars which is why they do not cause the same blood sugar fluctuations.
Fibre is a very important carbohydrate because the intestinal tract does not have the enzymes necessary to break down the long chain into individual sugar molecules so it does not get absorbed into the bloodstream – also, fibre slows down the digestion and absorption of sugar, which extends and maintains the energy levels it provides. The source for this nutritious and useful form of complex sugars is found in green vegetables, whole grains, potatoes and other fibre rich foods.
Why use the term industrialised?
Earlier I mentioned the addictive nature of sugars caused largely by the accessibility to those of us in developed countries to industrialised food. I use that term because it is more appropriate than just using the term processed. Natural foods can also go through a form of processing to get to our table, but as long as that process does not include the removal of essential elements or the addition of industrial ingredients, it is unlikely to be harmful.
This industrialisation of our foods is very recent in terms of our evolution. Less than 150 years. To put this into perspective in terms of our body's genetic make-up.. It can take 10,000 years for a mutation to occur in our DNA to adapt to a new environment. Whilst we have much more access to natural foods all year around, (which would have not been the case 10,000 years ago), we have the disadvantage of now including artificial foods that our body simply cannot process effectively to provide essential nutrients to be healthy.
The body is a sophisticated and complex machine which requires a diverse range of ingredients to process and then pass into the bloodstream to provide the energy we need both on a daily basis and additional power when we need it. If the ingredients you are putting into your body, are not of the chemical make-up essential to make this fuel – you will not only be lacking in energy, but the corrosive nature of the poor ingredients will cause damage and wear on our organs, arterial system and long-time health.
The manufacturers are well aware of our addiction to sugar and manipulate us into eating more.
For some, high sugar/fat foods are a comfort, and the manufacturers are well aware of this.. Take a look at the chocolate adverts on the television and most feature women who turn to chocolate whilst they watch a sad or romantic movie, or because they are day dreaming of love or a sexy hunk dropping off some Black Magic…In this one the girl is wandering through a healthy field of sunflowers, giving the illusion that the flake is too.
It is true that at certain times of the month a woman's hormone fluctuations can increase that desire for sweet foods.. We tend to misinterpret this as a craving for chocolate, but in fact it is more likely to do with the body wanting to prepare for conception by ingesting high energy foods and changes in blood sugar levels. But the body is looking to receive that fuel from nutritious complex carbohydrates and fruit rather than a Toblerone! (Trust me)
The amount of sugar that we ingest is not just in response to a possible addiction… It is more likely to be habit.
This habit was formed when we were fed as a child. In our house for example we always had a dessert after our main meal and my father was the master of the steamed treacle pudding with lots of sweet custard. He had two teaspoons of sugar in his tea and he had done so since the first cup his mother gave him as a child. It never occurred to him to reduce it to one or none at all. He had a very sweet tooth.
How many biscuits do you automatically reach for when you open a tin or packet? I bet like me it will be at least two…one piece of toast with butter and jam seems a bit lonely too.. A couple is a round number.
Anyway..One of the key indicators that you are eating too much of this high octane fuel, turbo-charged with too much sugar is a candida overgrowth.
Apart from an overgrowth of candida, eating too much sugar puts you at risk of morbid obesity, cancer, diabetes, heart disease, varicose veins, high blood pressure, eye disease, depression and liver and kidney problems.
Sugar intake guidelines for a healthy balanced diet.
First and foremost – these can vary, but for the sake of having some form of measurement to use – men should not consume more than 37.5 gms or 9 teaspoons a day of additional dietary sugar a day. For women it is less around 25grams or 6 teaspoons. That is not really a great deal – to be honest by the time you have had a frosted cereal for breakfast with a couple of spoons of sugar you have had it for the day!!
There are plenty of lists out there with the sugar content of everyday foods. However, the manufacturers can be very clever when hiding the actual level of sugar in their product, one of which is splitting the sugar content into different types and who has time to stand in the aisle of a supermarket and add up the small (very small print) on every item you buy? Food manufacturers are well aware for our new found love for sweet foods and have no problem exploiting it!
A quick guideline – keep to foods that have a total sugar content of 5gms or less per 100gms…and do not buy anything that has syrup at the end of it, or sweetener or cane…..and remember that to your body whatever its name or origins it is all just simply sugar and it will be treated as such.
Low fat foods can be the biggest culprits and certainly fizzy drinks should only be drunk very occasionally. Canned fruits in syrup may seem a low fat option but even the light syrup options have 18grams of sugar! Pasta sauces and certainly most Chinese sauces are high in sugar and if you cannot live without your sweet and sour chicken three times a week, you have a sugar addiction! Your daily bread has sugars and certainly the body will treat the white flour products, white rice and pasta that you eat as sugar.
If you are diabetic then you do need to monitor what you are eating with regard to carbohydrates and sugars and that will be explained to you by your medical advisor.
To be successful you need to move your body away from its addiction to sugars over a period of about four weeks as going cold turkey can end badly!
First keep a food diary for a week and circle everything that contains sugar which includes pasta sauces, cereals, soups, ketchup, jams, biscuits, cakes in fact suspect everything!! And don't forget the soft drinks that you include regularly.
Begin the process though by halving the amount that you eat immediately.
As most of the sugars will be in foods that are snacks, you will find you can reduce the sugar content by substituting with these natural foods.
• Greek yogurt
• cottage cheese
• Avocados
• olives
• raspberries
• strawberries
• melon
Rather than eating sweet biscuits, substitute with high quality oatcakes (check label but typically 45% lower in sugar than other biscuits). Eat with some low fat cottage cheese, sliced avocado or even some thin sliced cheddar.
I am not keen on artificial sweeteners, even those as touted as 'natural' including Stevia, which after all has been manufactured to achieve the powdery substance. Whilst some may be deemed safe to use by the authorities, if you have a sugar craving, you are not reducing that by offering it a substitute to refined sugars, as you are still feeding the habit. Your body and Candida, will react to artificial sweeteners in the same way as they do to real sugar.
In summary
1. Strategy one in your battle with your Candida overgrowth, is to halve the amount of sugar in your diet in the first two weeks.
2. Reduce the amount again by half in the second two weeks.
©Sally Cronin
Chapter Seven – Candida Albicans – Controlling the fungus without starving your body.
Over the years clients have arrived at their first appointment, tired, depressed, still suffering from skin problems, infections etc, who have been following the most rigid diet possible to eradicate the overgrowth of candida. They were surviving on a narrow range of foods, with greatly reduced nutritional variety and values, and were terrified of putting certain foods in their mouths.
The problem is balance – starving the fungus is essential. But, in the process you can also starve the body of the nutrients it requires to rebuild the immune system which you need to work on your behalf internally. The overgrowth is not restricted to the intestines, as I described in an earlier post – the symptoms are caused because it has got into the bloodstream and has free access to the entire body. You are going to need the immune system's power to push back the fungus to the gut where it belongs at normal levels.
I do think that it is a good idea to reduce the levels of your yeast in the diet simply because it comes in combination in so many processed foods with sugar which I consider to be the real cause behind so much of our ill health today.
Things have moved on – the fact is that most natural produce is absolutely fine to eat. This includes mushrooms which as a fungus are usually one of the first foods to be banned on a Candida Diet.
In the last 20 years I have experimented with natural ingredients in and out of my diet and I have found no reaction to mushrooms or any other natural food on my Candida levels. I have however, reacted quickly to drinking too much alcohol, eating cakes, sweets, biscuits, fizzy drinks, processed sauces, ketchup, soy sauce, milk chocolate with low cocoa content, processed cheap fruit juices etc. In the case of alcohol it is possibly the combination of yeast and sugar (or too many glasses) – and if you look at the ingredients of a great many processed foods that I included in last week's post, it is the sugar content that is likely to be the main culprit.
I have some key indicators for a rise in levels of Candida overgrowth in my system. The inside of my ears begins to itch irritatingly and my eyes start watering. If I continue to consume sugars in excess I can develop thrush symptoms.
Mushrooms
Mushrooms might be a fungus but they are also immune boosting foods and some are actively anti-candida. Mushrooms are on my Food Pharmacy list and I eat at least two or three times a week. Especially on a non-meat day as they have an impressive list of nutrients that make them a great alternative.
According to the ancient Egyptians, over 4,000 years ago, eating mushrooms granted you immortality. The pharaohs even went as far as to ban commoners from eating these delicious fungi but it was probably more to guarantee that they received an ample supply. Mushrooms have played a large role in the diet of many cultures and there is evidence that 3,000 years ago certain varieties of mushrooms were used in Chinese medicine and they still play a huge role in Chinese cuisine today.
There are an estimated 20,000 varieties of mushrooms growing around the modern world, with around 2,000 being edible. Of these, over 250 types of mushroom have been recognised as being medically active or therapeutic.
More and more research is indicating that certain varieties, such as Shitake and Maitake, have the overwhelming potential to cure cancer and AIDS and in Japan some of the extracts from mushrooms are already being used in mainstream medicine.
Apart from their medicinal properties, mushrooms are first and foremost an excellent food source. They are low in calories, high in B vitamins, Vitamin C, calcium, iron, phosphorus, potassium and zinc – and supply us with protein and fibre. They are versatile and they are easy to cook and blend with other ingredients on a daily basis. For vegetarians they provide not only protein but also the daily recommended amount of B12 a vitamin often lacking in a non-meat diet.
Mushrooms of all varieties will boost your immune system in the fight against Candida and are more beneficial in your diet than out of it.
Matured Cheese
Aged cheese is usually banned from a yeast free and sugar free diet but I have found no major problems when using as part of a balanced diet. It is unlikely that by the time the cheese has digested and reached the gut that it is in a form that is utilised by the fungus.
Cheese on toast or cauliflower cheese once or twice a week should not cause you a problem and provides variety and nutrients to feed your body.
I do caution you however if you are trying to lose weight.. A little cheese from time to time is okay but how many of us actually have that kind of restraint? Also if you suffer from gallbladder disease you will have to monitor your fat intake carefully and you will find that cutting right back on cheese to a very occasional use to be the best option.
I suggest organic mature cheddar made from grass fed cows (it should say on the packet) as it is only grass fed dairy cows that provide milk in vitamin K2 which is not found in grain fed cattle, sheep, chickens in any great quantity.
The one staple that most of us find the hardest to give up. Our daily bread.
Industrially manufactured bread, particularly the cheap, plastic wrapped, white flour variety with its abundance of additives including sugars, is perfect fodder for Candida.
I enjoy and include some white breads in my diet…occasionally. I enjoy some of the sourdough breads, but as a rule, I will only buy wholegrain artisan breads with minimal preservatives. You know that they have little added to them when they go stale in 24 hours, instead of still feeling fresh after a week or longer!… I buy, slice and freeze and then take out what I need over time.
I usually make my own yeast and sugar free Irish Soda bread as it suits me and does not cause the same symptoms as the white processed breads. The jury is out as to whether yeast in bread contributes to an overgrowth of candida, but certainly the sugar does.
Luckily I was introduced to Irish Soda bread in the late 90's which is yeast free and has little sugar. Today there is a wide range of yeast and sugar free breads available in health food shops and online (do check the labels carefully for added sugar and other preservatives), but it is much better and easy to your own bread at home.
Recipes can be adapted to include additional nutritional essentials in the form of seeds and nuts. I make a couple of loaves at a time, and when cooled, slice and freeze – cost about £1 a loaf to make. There are also unleavened breads – corn and wholegrain tortillas etc that you can enjoy too.
Apart from being able to feel that you are at least including normal foods – bread does not stand alone – we put things on it – an egg cooked in a variety of ways is a great supper on toast and is good for you. Sandwiches made with your own bread for lunch with fresh salad filling and cooked chicken or tinned tuna etc are far better than buying already prepared and expensive varieties with unknown ingredient.
Here is my recipe for soda bread with reduced sugar and even those who are not avoiding yeast will find it delicious.
Pre-heat the oven to 180 degrees – put the rack mid oven. Prepare two 14 inch bread tins – I use grease proof paper cut to size and a little olive oil around the tin so that the paper sticks.
Ingredients – for two loaves.
• 600gm strong whole wheat plain flour (or 500gm flour and 100gm porridge oats – or 500 gm flour and 100gm dried fruit)
• Four teaspoons of baking powder
• Two teaspoons of bicarbonate of soda
• Two teaspoons of salt
• Two teaspoons of sugar
• Two eggs
• 600ml milk (I use full fat)
• Juice of two lemons (to sour the milk)
Method
1. Add the lemon juice to the milk and stir – leave for about 15 minutes until it thickens.
2. Sift the flour into a large bowl (add porridge oats or fruit if using)
3. add in the bicarbonate, baking powder, sugar and saltmix in gently.
4. Pour in the soured milk and using a fork gently stir together.
5. Add in two eggs and mix in.
6. Pour the mixture into the tins and place in the hot oven for approximately 60 minutes.
7. Check after 45 and the loaves should have risen and be brown on top.
8. When baked take the loaves out of the oven and remove from tins. (peel of the paper if you have used)
9. You will know they are cooked if they sound hollow when you tap them on the bottom of the loaf.
10. Wrap in clean tea towels to stop the crust getting too crisp and leave on a rack until cool.
11. I wrap one in clingfilm and put in freezer and because there are no preservatives you need to eat over a couple of days. I keep one in the fridge
This is just one adjustment to your daily diet that will feed your body but starve the fungus.
So, now you have bread still in your diet (yeast and sugar free such as Irish Soda Bread) and also mushrooms and cheese.
And here is the complete shopping list of food groups that you may help you reduce the sugar in your diet.
Since Candida Albicans thrives on the sweet stuff, it is a good idea to cut out all additional sugars and sugary foods for at least six weeks. And then only consume occasionally. Do be aware that artificial sweeteners, including those that claim to be natural can behave in the same way as sugars.
Your craving for sugars will not be reduced and some, such as those containing aspartame, can be very unhealthy.
To help you establish which are the main foods to focus on and which to avoid, I have devised a colour scheme.
Green – Free to eat
Blue – in moderation
Red – Avoid
Pink – Very occasionally.
Vegetables – carrots, red peppers, broccoli, spinach, cauliflower, corn on the cob- any dark cabbage or Brussel sprouts, onions, mushrooms, tomatoes, watercress, dark lettuce leaves, cucumbers, celery, avocados and potatoes.
Fruit – Bananas, apples, pears, oranges, kiwi and any dark berries that are reasonably priced – try frozen. When in season – apricots, cantaloupe melon, watermelon.
Wholegrains – brown rice- wholegrain yeast free bread – whole wheat pasta – weetabix – shredded wheat – porridge oats. If you make your own yeast free bread use wholegrain flour.
Please do not buy sugar or chocolate covered cereals or white flour products.– more sugar than goodness.
Reduce your carbohydrates for the first six weeks. Two slices of yeast free bread, one large tablespoon of brown rice, one Weetabix, two tablespoons of porridge oats etc daily.
Fish – Salmon fresh and deep sea not farmed (usually sound in the frozen foods)and you can buy sustainable sourced salmon canned. Cod – haddock (again frozen can be a good option) any deep sea white fish on offer – shellfish once a week such as mussels. Tinned sardines, tuna and herrings – great for lighter meals. Check all cans for source of fish and worth paying a little more.
Meat and poultry and Tofu- Organic or free range chicken or turkey – lamb, beef and pork (avoid grain fed chickens (corn) and other meats as only grass fed livestock provide sufficient amounts of Vitamin K2. Lean ham (unsalted) easy to boil your own and slice for sandwiches, (processed meats should be used sparingly) Venison if you enjoy it. Liver provides a wonderful array of nutrients served with onions and vegetables is delicious. Tofu for vegetarians has become more accessible and can be used by non vegetarians once a week to provide the other benefits of soya it offers. There are a number of vegetables, especially in the bean family that can provide good amounts of protein.
Nuts and seeds – to put on your cereal in the mornings or as snacks – check prices out in your health food shop as well as supermarket. Almonds, Brazil nuts, pumpkin seeds, flaxseeds, walnuts. (Nuts and seeds have healthy fat. However, if you are wanting to lose some weight make it a small handful each day).
Dairy and Eggs– In moderation. Look for grass fed herds for their milk, butter and cheese (better to have the real stuff than whipped margarine) – yoghurt. Free Range Eggs – have at least three or four a week.
Oils – Extra virgin Olive Oil (least processed) – great drizzled on vegetables with some seasoning and also eaten the Spanish way with balsamic vinegar on salads and also drizzled over toasted fresh bread. If you do not like the taste of Olive Oil then use Sunflower oil – do not use the light version of any oil as it has been processed heavily – use the good stuff. I use coconut oil in moderation… it is organically produced and liquid for drizzling over vegetables and toasts.
Honey and extras –You really do need to avoid sugars refined and in cakes, sweets and biscuits but honey is a sweetener that the body has been utilising since the first time we found a bee hive and a teaspoon in your porridge is okay. Try and find a local honey to you.
Dark chocolate – over 70% a one or two squares per day particularly with a lovely cup of Americano coffee is a delicious way to get your antioxidants. Cocoa is great with some hot milk before bed – antioxidants and melatonin in a cup.
©Sally Cronin
Chapter Eight – The Emotional Element of Obesity and our reward system
Over the last few chapters, I have been exploring the physical factors behind my weight gain to 330lbs. In particular Candida Albicans and how its overgrowth in your gut can undermine your best efforts to get rid of the culprits in your diet causing you to overeat. Such as sugars.
There is also an emotional attachment to food and it is important to learn how to flex our willpower muscles to overcome this frequent excuse to dive into a tub of ice-cream!
My life, despite all the changes due to moving around so much was within a stable family environment, I was not deprived of love, food or attention. But things did not go according to plan in my 20s and emotionally I was hit very hard. But, that is not unusual and having worked with both men and women as a nutritional therapist, I was hard pushed to find a perfect childhood, relationship, marriage, body image, work environment amongst them.
If someone says that they have a perfect marriage, it usually means that they have reached, through hard work, compromise, commitment and love, a state of contentment, friendship, shared laughter and respect.
We all have things in our lives that broke us, or tried to, that brought us to the brink of giving up. But they are usually balanced by all the good things we have encountered in our private lives and careers.
We have a choice, one that I had to make in my late 20s, that I could not let what had happened to define me. However, as I discovered it was easier said than done. Clearly by the time I was in my early 40s, I was still hanging on to the scars and the pain and reaching out for food to comfort me. It was only when I took a long hard look at my experiences, that I realised the only person that I was hurting was myself. The culprit was totally unaware of the damage he had caused and was happily ruining someone else's life (as I later found out).
It was time to take back the power and to no longer allow the past to dictate my actions in the future. Including, handing power to a bunch of crystals that infused the foods that I ate.
Learning to flex the willpower muscles.
This leads me on to my struggles and the question 'How will I find the willpower?' With over 150 lbs. (11 st, 68 kg) to lose and an uncontrollable craving for sweets and bread, I knew that I was my own worst enemy. Nobody stood over me and force-fed me; the chocolate bars did not throw themselves off the sweet counter into my pocket and the fridge door never opened by itself.
I had already begun to address the physical issues and had put in place an eating programme that excluded as much sugar as possible. But I also needed to be sure that I would not drift back towards it at the slightest setback.
Willpower implies choice. Obviously, many of my cravings were a result of Candida, but, even so, that condition did not make me eat Chinese takeaways nearly every night, nor did it make me raid the fridge for bacon and eggs at midnight.
We are not born with willpower. As babies, if we want something, we do everything we can to get it: scream, cry, and throw tantrums. If you have young children, break a bar of chocolate into squares and put it in front of them, tell them not to eat the chocolate, then leave the room.
What do you suppose they will do?
Yes, they will eat the chocolate!
Why? Because they have not yet learned about the consequences of their actions.
They do not know how you are going to react when you come back and find the chocolate has been eaten. They may be a little nervous if they have experienced your displeasure before, but if it was not in direct relation to this particular event, they may not even give it a second thought.
You would think that, as an overweight adult, you would be well aware of the consequences of eating a bar of chocolate. Wrong! – Because as adults we have justification down to a fine art.
How many of you justify your overeating with some of the following reasons?
Reasons for NOT losing weight
• I have just had an argument with my mother/lover/friend/boss and I need to eat something sweet.
• My relationship has just broken up. I'm so unhappy, I need chocolate.
• I have had a hard day at the office, so I deserve a drink or two.
• Everyone lets their hair down on a Saturday night.
• I was taught to clear my plate.
• We have always had dessert.
• I have been good and I deserve a treat.
• I'm middle-aged, so extra weight is normal.
• My husband/wife/lover loves me whatever weight I am.
• My personality would change if I lost weight.
• One chocolate bar won't hurt.
• My glands don't work properly.
• It's hereditary.
• People like me the way I am.
We have all used these excuses, particularly when on a diet. I worked eleven or twelve hours a day in my old job, travelled a thousand miles a week, lived in three homes and managed 150 or so people. However, you could not keep me out of the fridge at night!
It appears that I had willpower in some parts of my life but not all, and I am sure that, if you examine your life, you will find the same. I know women who have given up smoking and drinking as soon as they got pregnant, but once the baby is born, they go back to both immediately. I know clients who give up sweets and chocolate for Lent every year and do not miss them a bit. As soon as Lent is over, they go back to their bar of chocolate (or more) a day.
Why? This is about absolute necessity! A 'must have' attitude to the way you approach the important events in your life. For example, the overwhelming desire of a pregnant woman is to give birth to a healthy baby. She knows the risks involved in smoking and drinking and applies them to her baby's health. Even though she may not always find it easy, she manages not to smoke or drink for nine months. This is the willpower you must find to get you through your weight reduction program.
Make a list of why it is absolutely necessary for you to lose weight. My list used to read something like the following.
• I do not want to die young.
• I want the nose-bleeds to stop.
• I hate the way I look.
• I do not feel sexy or feminine.
• I feel middle-aged.
• I am ashamed to take my clothes off in front of my husband.
• I cannot fit into economy airline seats, so we have to travel by sea.
• On long-haul flights the tray table cannot be lowered and I am offered seat-belt extensions.
• I cannot drive for very long, because it is too uncomfortable.
• I can only manage a ten-minute walk instead of going hill-walking.
• Children laugh at me in the street.
• People ask me when the baby is due.
• People keep saying not to worry; I have a lovely face.
• My shoe size has gone up to a size nine, with a very wide fitting.
• My ankles have disappeared.
• I can no longer shave my legs higher than the knee or behind my thighs.
• Bras do not fit properly: I have to buy a 48-C to fit my back, but the cups are far too big.
• I hate shop assistants coming into the changing room when I am trying on clothes.
• I am tired of cracking jokes about my weight.
• I can't take a bath, because I cannot get out again.
• I cannot take a shower in my father-in-law's house, because the doorway is too narrow, even if
• I try to squeeze in sideways.
• My joints and muscles are always painful.
• My knee and hip hurt when I push myself out of the car.
• I can no longer dance.
How many absolutely essential reasons to lose weight can you put on your own checklist?
If you really give it some thought, and drag out all those niggling irritations about your size that have accumulated over the years, I am sure you will be writing a book yourself.
However, this is not the end of the exercise. If you simply sit and think about all these miserable feelings, you will probably head for the nearest tub of ice cream. Write down all your reasons and then take what you consider to be the most important three and look at them in detail.
For me this was very easy.
• I did not want to die young.
• I did not want any more nosebleeds as a result of high blood pressure.
• I wanted to be slim and healthy again.
Every time I was tempted to break my program I reminded myself of these three things.
Of course, being less than perfect, sometimes I broke the program. Somehow though, it became less hard. The more weight I lost, the better I felt, and the easier it seemed.
However, after losing 40 to 60 lbs. (18 to 27 kg), I started to slip back again. This was because my original list of reasons was no longer absolute enough. I had improved my health to the extent that I wasn't going to kick the bucket immediately, my nosebleeds had stopped and, while I did not feel entirely slim and sexy, I was getting there.
At this point it was necessary to revisit the list and find three more that were now a priority. I still felt middle-aged, still had aching joints and muscles, and was still asked when the baby was due.
Now it was time for the third round. At the end of three years, having lost 112 lbs. (8 st, 51 kg), I realised that I had polished off most of the reasons on my original list.
Thankfully by then I had some new reasons to continue to lose the weight.
• I now had clients who look to me as a role model. If they are to succeed they need to see that I can lose weight and keep it off.
• I had written several books on how to lose weight and health with more to come. I have to practice what I preach.
• I still needed to exercise to maintain a healthy weight. Even walking a couple of fast miles a day would not be possible if I weighed too much.
• I enjoyed being able to walk into M&S and pick up clothes I like off the rack. No more out size shops
• When we had our friends around for a party we always end up dancing – I can keep going for a couple of hours – how much I would miss sitting on the side lines.
• In the summer I could now wear a swimming costume and swim a kilometre a day without sinking!
• I wanted to live as long and as healthily as possible to enjoy everything that I currently have in my life.
• I wanted to be mentally alert and physically active when I am elderly
This is how I have kept myself going. However, my list will not be the same as yours.
You can supply your own individual reasons for losing weight. You do, however, have to revisit them on a regular basis and decide which are no longer valid and which are now top of the list.
Our childhood often influences the way we reward ourselves in adulthood
• Many of the rewards we give ourselves are a throwback to our childhood. Our parents' approval was important, which is why we tend to adopt many of their rules and attitudes about life.
• When they told us we were a good girl or boy, and gave us some sweets as a treat or reward, we felt loved and cherished.
• Treats were also used if we were sick or unhappy: a spoonful of sugar makes the medicine go down!
The trouble is, we still want that feeling as adults and, life being what it is, we often believe that the only way to recapture that emotion is by eating chocolate or sweets as we used to.
Apart from which, in this constantly changing world, food and sweet things are particularly predictable and very comforting.
This is a problem I have with many slimming organisations that elevate certain foods to reward status that have little or no nutritional contribution to your daily requirements.
They imply that you have been a good little girl or boy and deserve to have a little treat so that you don't feel deprived.
Sorry, but we are grown-ups and we need to create a new reward system. Our long term health is at stake here! Here is one of my most prized rewards. When I reached 18 stone I managed to get into a bath for the first time in 10 years! I still get a kick now, 20 years later, getting in and out unaided!
Your task is to create a whole list of activities, events, purchases, gifts to yourself and others to celebrate the progress you make along the way. The only proviso is that they are not food related in any way.
For example activities that were uncomfortable for me at 24 stone included trips to the cinema, fitting into an airline seat to go on holiday, buying clothes from M&S, getting into normal width shoes, dancing with my husband, going on the big wheel at the funfair.
Achieving those goals became the rewards in themselves.
So create your list, small rewards for your weekly progress:
• For each 14 lbs.
• For a new dress size, for reducing your blood pressure to normal,
• To coming off pills for life …
It won't necessarily come easily but give it time. Share your list with your support team and I am sure that they will be delighted to join you for your outings and celebrate with you as you make progress.
©Sally Cronin
Chapter Nine – Before you Get Started – How Much Should You Weigh?
With any project plan you need to have a start point and and end point…measurement is the key to identify progress and also to create significant events that warrant celebration.
How much do you weigh now?
And how much should you weigh to be healthy?
Where do you start?
It is important to have a start point when you are planning to lose weight so that you have a road map to follow, with a destination that is attainable. I often hear clients say 'I would just love to lose 10 kilos or 2 stone or 10lbs'. This is based not necessarily on the actual weight they need to lose but what they consider to be an acceptably achievable goal. To be honest you need to be a little more specific than this. You may only need to lose 7lbs or 5 kilos or you may need to lose more to reach a healthy weight for your age and activity level.
There are two common methods of measuring your weight with regard to health and that is a straightforward weight/height/sex comparison and BMI or Body Mass Index. I believe that it is easier to manage and track your actual weight rather than focus on just BMI – certainly if you are a body builder and fit, determining your health with BMI is not relevant.
Most ideal weight profiles are derived from insurance company statistical tables. These tables however were produced nearly 60 years ago when physically we were shorter and our diet following the war years was still restricted for many people. For example here is one Insurance company guide which was devised in 1943 and revised in 1983:
I don't believe that these tables are appropriate today and if you take the ideal weights in that table and treat it as the minimum weight for your height then I believe that it is more realistic for this generation. It is a guideline only and the important factors are the indicators of how healthy you are internally as well as externally.
Of greater importance to me, are your blood pressure, cholesterol and blood sugar levels. And if you need to lose more than two or three stone – 42lbs I would suggest that you get those measured before you start. In the UK you can pop into certain pharmacies and they will do the checks for you. It will also give you another measurement during the weight loss process to determine your progress not just with weight but general health and fitness.
I also do not believe in starving the body into submission – when I was studying to correct my own weight issues, I realised that despite being 24 stone I was suffering from malnutrition. Lots of calories but no nutrients in my diet – hence mal–nourished. You have no idea how funny most of my overweight clients find that notion. You will often hear the expression "starvation syndrome" which is where the body loses weight under famine conditions (crash diet) and then rebounds with extra weight when there is a time of harvest (when you start to eat normally again) I have always preferred to call this "nutritional deficiency syndrome" .
Some of the other important questions also need to be taken into account. During your weight loss do you have plenty of energy and is your immune system functioning efficiently? Losing weight successfully involves a number of other factors apart from the food you eat, including exercise, willpower and your emotional involvement.
However, we do need that start point and I have a basic ready reckoner that you can adapt for your own physical build. I have used this for years for both myself and my clients and I have found it the easiest to combine both frame size and weight.
Working it out
There are a number of sites that will work out your frame size for you – it involves your wrist measurement and your height. Take your wrist measurement with a tape measure and plug in with your height. So for example.. I am 5ft 11inches and my wrist measures 6.5 inches which gives me a medium body frame.
Women:
Height under 5'2″
Small = wrist size less than 5.5″
Medium = wrist size 5.5″ to 5.75″
Large = wrist size over 5.75″
Height 5'2″ to 5′ 5″
Small = wrist size less than 6″
Medium = wrist size 6″ to 6.25″
Large = wrist size over 6.25″
Height over 5′ 5″
Small = wrist size less than 6.25″
Medium = wrist size 6.25″ to 6.5″
Large = wrist size over 6.5″
Men:
Height over 5′ 5″
Small = wrist size 5.5″ to 6.5″
Medium = wrist size 6.5″ to 7.5″
Large = wrist size over 7.5″
Source: Medline Plus
Working out your weight.
For medium framed women as the average. As a base, use 100lbs up to five foot and then 6lbs for every inch over that height. Modify by 5% either way if you have a light frame or heavy frame.
For medium framed men. As a base, use 106lbs up to five foot and then 7lbs for every inch over that height. Modify either way by 5% if you have a light frame or heavy frame.
Examples
A woman who is a heavy frame and 5' 6" would have an optimal weight of: 100lbs + (6lbs for every inch over 5ft) 36lbs = 136lbs – Add 5% for heavy frame = 6.8lbs
This gives an optimum weight of 142.8lbs, 10stone 2lbs or 67.7Kilos
A light framed man of 5' 10" would have an optimum weight of: 106lbs + (7lbs for every inch over 5ft) 70lbs = 176lbs – Subtract 5% for light frame = 9lbs
This gives an optimum weight of 167lbs, 11stone 13lbs or 75.9Kilos.
To be honest, I have met people who are fantastically healthy, fit and full of energy who are a stone or even heavier. But, there is no doubt that if we are talking about a healthy weight, fit and at less risk of the health problems including hip and knee problems, being nearer the optimum weight is best.
Step one – take your weight tomorrow morning when you get up and deduct your optimum weight according to your frame size.
If you need to lose between 7lbs – 14lbs– then you need to set a target of 14 weeks. You are not going to get a quick water release as soon as you start so losing 1lb a week is both healthy and reasonable. You may find that there is just a minor adjustment needed to your daily diet and activity levels to achieve this comfortably.
If you need to lose between 14lbs and 42lbs –you are going to have to both make adjustments to the types of food that you are currently consuming (sugars, processed foods) and move your activity level into higher gear. You are looking at around 14 -30 weeks for the best results without the danger of regaining the weight.
If you are between 42lbs and 84lbs overweight – you are looking at between 30 and 52 weeks to lose the weight, reduce the risk of loose skin that can be left, and to develop an activity programme gradually that will retrain your muscles and build stamina. If you are on medication for BP etc. then please consult your doctor.
If you need to lose more than 84lbs then you should be consulting with your doctor in regard to your general health. I am sure that they will support any health eating programme that involves eating natural, unprocessed foods but since you may have other health issues and medication, please consult them first. Be aware that losing weight healthily could take between 52 and 78 weeks.
I do not recommend that you so not consistently eat less that 1500 calories per day if you are women or 1800 if you are a man and are moderately active. You should still be able to maintain a weight loss of 1lb to 2lbs a week by increasing your activity levels rather than reducing your calorie intake. More information on the reasons for this in the chapter on the weight loss plateau.
However much weight you need to lose, you still need to mentally and emotionally prepare for the journey ahead. We all start out with good intentions but if we do not have a clear goal, measurements along the way and a set routine we all fall by the wayside.
©Sally Cronin
Chapter Ten – Managing People, Environment and your expectations
I have learned a lot about myself over the last twenty-five years and hope that by sharing some of my experiences in this book, you will be able to bypass some of my early struggles in your efforts to lose weight.
Know who you are
We may think we know who we are, but I remember just how confused I was when I started out on this process. Over the years I had become many things to many people and behaved differently, or was expected to behave differently, with each and every one of them.
I was a daughter, sister, friend, lover, wife, employee, employer, niece, cousin and counsellor, and this is the same for everybody; it is a bit like having a multiple personality disorder. I was constantly trying to please everybody else but myself, always striving to fulfil their idea of who I should be.
Be prepared for some surprising reactions from the people around you when you start on your program. You are going to be making some major changes to your appearance, and some people will find that threatening. Changing from a plump, motherly, comfortable, predictable sort of person to a slim, sexy, confident and slightly surprising 'new you' can make the people you love uncomfortable. Most people are wary of change and, if their perception of your role in their life does not fit with your new image, a certain amount of emotional upheaval may ensue.
The last thing you want at this point is to feel tempted to hit the comfort food. So, as soon as you hear things like 'Don't lose too much weight; you will look gaunt' or 'You are beginning to look ill' or 'I liked you the way you were', you will need to sit down and discuss your reasons for losing weight.
Husbands, especially, can feel a bit threatened if their wife and the mother of their children goes from being their ideal picture of how a mother should look to a slim and perhaps sexier looking woman, who is now getting compliments, particular from the opposite sex. Some men are delighted to have back the woman they married, but others may need some extra attention and reassurance that the changes you are making will benefit both of you.
Mothers can always be relied on to pass comment on any changes you make to your weight, up or down. You are her baby at any age and she will interfere whether you want it or not. Mothers will spend all their time telling you to lose weight and then when you do, they will tell you to eat properly, don't starve yourself and have another cake. 'One more won't do you any harm'. They are natural worriers, so just accept that and try to work with it. Involve them wherever possible, and, who knows, you may just change some of their habits of a lifetime.
At this time you will also discover who your real friends are. There are those who loved to stand next to you when you were fat because you made them feel good about themselves. Start looking better than they do and suddenly they will be telling you that weight loss does not suit you, and your face looked much better with a little more padding. However, your true friends will be delighted for you. Do not pay any attention to those people who want to deflect you from your goal. Respect their feelings and involve them if possible, but do not let them make you go back to a place you hated.
Inside of all of us is a child who is still afraid of the unknown, but the unknown can also be exciting, an adventure of discovery, and, with this program, the only thing you are going to lose is weight. If you manage the changes within yourself and in the people around you, it will be immensely rewarding.
Being true to yourself is your greatest strength and you are going to need that to see you through the next few months.
The art to exercising your willpower
In the last chapter I explored how our willpower develops over the years and now you will need to exercise your willpower to the best of your ability, but avoid temptation like the plague in the first few weeks of the program. Do not have open boxes of chocolates within reach. Tell friends and loved ones that the only acceptable gifts are non-edible ones. However, do not stay at home and cut yourself off from everyone and everything. You will have to learn to live with this program for the rest of your life, and it important that you still have some pleasure and do not end up feeling deprived.
Tough as it may be, there are times when you have to remember that you are an adult possibly with serious health issues, and you are not two years old and zero decision making skills!
Learn how to go out for dinner or to a party. Learn to say NO THANK YOU graciously, so that you do not give offence ('That was delicious but I really don't have room for a second portion'). You can start making choices about what you put into your own mouth. Do not be afraid of offending chefs; after all, you are the customer.
It does not matter if people know you are on a diet. If necessary, tell them you are on a healthy eating program, not a diet, which is quite true. However, if people see that you are overweight and making an effort to lose the extra pounds, they will most likely respect you. Most people admire willpower. So enjoy yourself, and you will soon discover that you can have just as much fun eating healthily as unhealthily, and the bonus is that you will not feel guilty. Guilt was always a bitter sauce for me whenever I went out for a meal, but I do not have to feel like that any longer. So practice, practice, practice your willpower.
On a bad day
I would be lying if I said that losing weight is going to be all plain sailing, with no hurdles and no pain. You will have bad days. Sometimes you will have worked very hard and not lost a single pound in the week. This does happen; your body is not a machine and is subject to hormonal changes, water retention and various other internal and external stimuli. There will be times when you body will pause and take stock of the changes to your body, but if you eat sufficiently nutritional dense foods consistently and adequate foods, it will pick up the pace again.
Re-read your list of reasons for losing weight in the first place. Get together with a friend who understands. I often give myself a good talking to, treating myself as if I was a client who is going through a difficult phase. Rest assured; you will come out the other side. You will continue to lose weight and you will not slip back into your old habits.
Keeping motivated as the weight comes off
There have been times when I thought I had done enough. When I had lost 56 lbs. (4 st, 25 kg), my nosebleeds stopped and my blood pressure was down, as was my cholesterol. I was walking an hour a day and, although I was still a size 26, I felt and looked a great deal better. This was a dangerous time because it was easy to convince myself that I had worked hard and that it would be unrealistic to expect to continue losing weight.
Clearly it would not have taken much to push me back into my old eating habits. However, I was still 98 lbs. (7 st, 45 kg) overweight and I had made a commitment to myself that I would see this thing through. I still could not do half the things on my wish list and I was not as healthy as I wanted to be.
Every time you reach one of your goals, you must re-focus. Be proud of what you have achieved. Reward yourself as promised; then look towards the next goal. Try not to be too ambitious. I used to focus on 10 lbs. (4.5 kg) at a time, now it is 3 lbs. (1.5 kg) at a time.
It can be very hard to get back into the program after a night out, or a good holiday, or Christmas. This is the time to sit down and look at what you were, what you are now and what you are going to be in the near future. Do not throw it all away for the sake of that chocolate bar.
Visualising and our Language
When I am out walking, I often spend time thinking about the new me. This is not selfish or obsessional; it makes perfect sense. When our body is undergoing major changes, we need to prepare for each one before it happens. Not only did I visualise myself at my target weight, but I also thought about how I would look and feel along the way.
Our personal language can be very important. Instead of the word 'if', I would use 'when'.
For example: When I have lost another 10 lbs. (4.5 kg), I will be a size 20 and I will be able to travel on a cheap airline with small seats. Some ambition!
However, this strategy enabled me to break down the overall target into manageable pieces, giving me the opportunity to imagine my body changing over a period of time. I got used to this image and I liked it.
Having said that, I was morbidly obese for such a long time, that I still sometimes experience a shock when I see myself reflected in a shop window, or when I try on a new item of clothing and it fits. Because you look at yourself every day in the mirror, you do not always see the dramatic transformation that would be very obvious to someone who sees you infrequently. I still get a kick out of people's reactions when they meet me for the first time in years. There is nothing quite like being ignored because someone doesn't recognise you!
It is always useful to have an important event as a target. This is not to say that I believe you should go on the program just to lose some weight before a wedding. However, I remember knowing that I was going to be at an industry dinner one year, where I had not seen anyone from my former workplace for over twelve months. I had lost about 84 lbs. (6 st, 38 kg). When I walked into the room, I felt a million dollars, and the compliments I received all evening more than compensated for the hard work I had put in. Do not deny yourself a little grandstanding from time to time. Your morale and self-esteem can use the boost and it will help you reach your next target. Be careful not to get carried away by all the compliments and think the job is finished if you know you still have some way to go.
How long will it take?
You may have a long job ahead. It is not just going to happen overnight. However, trust that the project will be completed according to schedule and celebrate each measuring point as you reach it. The goal is a healthy, slimmer individual who will have succeeded at one of the most difficult tasks we can undertake. Losing weight and then keeping it off is an amazing achievement and one to be proud of. I hope that this program will guide and support you through the process, because the rewards are so worthwhile.
Remember, it has taken you a lifetime to get to where you are now, so it is surely not asking too much to spend a few months, or even a year or two, putting things right. I can promise you that although there will be difficult times ahead, the excitement, rewards and satisfaction you will feel along the way will be incentive enough.
Losing weight in the first few weeks will be faster as you lose fluid as well as some fat, but then it will settle down to 2lbs to 3lbs a week. Whilst that may seem very slow, it gives you body time to adjust, you won't be eating your own muscle and you are less likely to suffer from excessive lose skin. I will cover that in more detail later in the series.
Remember that 2lbs a week is 104lbs (7.5 stone or 50.6kilos) That is a very reasonable amount to lose.
Enjoying the party
One of the most embarrassing questions you will be asked as you lose weight will be 'Are you on a diet?' You may feel that whenever you decline food or drink, your hosts and the other guests want to talk about it. My response always used to be to joke about it. Now I tell the simple truth and say that I am following a healthier lifestyle. Unless asked specifically, I do not discuss weight loss. I do, however, talk about my new healthy eating lifestyle, and how much fun I am having.
There are a couple of tips to help you relax and enjoy yourself, while also deterring people from commenting on your eating and drinking habits. At the beginning of a party when food is laid out, get yourself a large plate and put one of everything on the plate. Take it away, nibble from the plate during the evening and make sure you do not go back to the table. If you do not do this, you can lose count of what you have eaten (was that two or three sausage rolls?).
This way you get to have a little of everything, people will not comment on your 'diet' and you will not be tempted to overdo it. As for alcohol, alternate your wine with a soft drink. Or offer to drive.
Whatever you do, enjoy yourself. Life is too short to miss out on meeting exciting people and trying your new social skills.
Losing weight is not a sprint, it is a marathon and your mental and emotional attitude towards the project is a key factor in your successful weight loss.
Over the last few chapters I have looked at the factors that have led to you being overweight. It might be 10lbs or 100lbs but whatever the amount, it did not magically appear. There might be emotional, physical and mental issues that needed to be addressed such as low self-esteem, yo-yo dieting in the past or illnesses that impacted your body's ability to maintain a healthy weight. I have also looked at foods from our body's perspective. What it needs to be fit and healthy. Ways to identify what emotional factor has made eating certain foods so important to you.
Now is the time to put all of that preparation into practice.Over the next couple of weeks I will be introducing you to more strategies and to the tools that will enable you to manage this extremely important project. There will be high points and days when you wonder why you bothered but overall as with any marathon if you keep walking and running, you will reach the finish line.
With any project there needs to be a clear timeline with specific goals that need to be achieved. This will not be accomplished if you are half-hearted about the need to get to the finish line. There is no need to be obsessive but being organised will help.
©Sally Cronin
Chapter Eleven – The Project Plan for Success
So far we have explored how you got to this phase in your life where you are uncomfortable with the extra weight you are carrying. Now it is time for you to tailor make your eating programme for the next phase, which is achieving optimum health for your age. Let's face it if like me you are 67 years old, with a wonky knee and a love of more sedate sports such as walking and swimming, throwing yourself into rock climbing, triathlons and training for the Olympics is probably not on the cards.
Having said that, it is amazing what you can do once you lose a few of those pounds and you begin to feel lighter. Suddenly more active sports do not seem so out of the question, and there is many a silver surfer who has taken to the waves rather than the Internet. A great deal of this is down to attitude, determination and willpower. All of which is usually fixed by getting a dog who demands walks three times a day and won't take no for an answer! Whatever the weather!
I know that there are mantras and inspiring quotes out there which encourage you to embrace your body shape and to get out there in swimsuits and lycra….but trust me once you have been the size of a small bell tent.. it is not that easy. Even now I shudder at the thought of exposing my body to the public gaze and chlorine of a public swimming pool and I do have a pretty good body image. I admire those of the more voluptuous body shape to take it all in their stride and certainly the younger generation are better at this. Possibly, forgive me, because there are a great many more younger people who are obese and it is less of an issue of standing out from the crowd.
When you tailor make your eating and exercise programme to lose weight it is not a question of diving in and cutting out all suspect foods and trying to run three times a week. I have already shared how important it is to keep your body supplied with nutritionally dense foods whilst reducing those foods that are not just suspect but sabotaging to your health and waistline.
Such as sugar, white flour and industrially produced foods.
Before you begin your program, it is important to set some ground rules.
There are not many to remember, but they will assist you in becoming successful at sensible and healthy eating.
Do not skip snacks or meals. Remember – you must eat something every two or three hours so that you stimulate your metabolism and keep your blood sugar levels stable. This will help prevent cravings later in the day and will stop that nagging feeling of hunger. It will also be easier for your body to absorb and process these smaller meals rather than one very large meal. That process begins in the mouth where you should chew the food well and mix with saliva, which will then slip down the oesophagus, into the stomach where the acid will form it into a liquid before it gets mixed with bile and other enzymes to ease it into the intestines where the goodness can be extracted.
There are a lot of articles about Intermittent Fasting and leaving a long gap between your last meal at night and eating in the morning, preferably between 14 and 16 hours. But if you are very overweight and have been dipping into the cookie jar every time you felt the need; it will be much more difficult to stick to the programme. I suggest that you do not fast completely as your body will react negatively to being starved and will only store any food you do then eat as it counteracts the famine.
Even today, I leave a minimum of 12/14 hours between eating supper and breakfast the next morning, and as I am asleep for at least 8 of those hours, it is really not hardship. However, as far as my digestive system is concerned, and my liver in particular, it is a time for repair and rest, which makes the whole process very much more efficient. If you choose to use this form of fasting it is important to monitor your reaction and as I recommend eating 6 smaller meals per day, I suggest you start by eating within a 10 hour  window.
Despite the operating systems of your body continuing to work overnight, it does so on standby mode using up approximately half the calories per hour as it does during the day. It needs to be given a boost when you wake up to get it back into gear.. You should not go to bed with a full stomach, and I recommend that you allow at least three hours after eating, and you will get a better night's sleep. If you finish eating by 7pm/8pm and eat your breakfast at 8am. You will have given your body twelve to thirteen hours to recover, digest and use up some fat before you begin eating again. If you can get in 30 minutes of moderate exercise before breakfast that would be even better. Then for the next 8/10 hours or so eat moderate main meals with healthy snacks between. I will give you some ideas for those meals later in the book.
Keeping a food diary is essential for the first few weeks of your program. Not only will it encourage you to be honest about your daily intake, but you should make the effort to learn from it. For example, apart from Candida Albicans there are other food related issues to consider. Although not as common as the 'Gluten Free' multi-billion food industry would have you believe, there are a percentage of people who are allergic to gluten or react to it in a milder form. It is estimated that around 1 in 5,000 people have celiac disease and cannot digest gluten, but that around 1 in 200 may have an intolerance or sensitivity to gluten. By keeping a food diary you can establish a base line of which foods may cause you certain symptoms when eaten. Usually in the last 12 to 24 hours. For example bloating, wind, cramps associated with IBS (irritable bowel syndrome) and also NCP (not chewing your food properly!). You cannot swallow large chunks of food, especially the high fibre variety such as vegetables and expect them to miraculous become a smooth addition to your guts.
Another benefit of a food diary is finding the right fuel mix for you as an individual. If in one week you met your weight loss target, felt energetic and looked great, what were you eating to achieve that? By reviewing your diary, you gain insight into the fuel mix that works for you. Likewise if you find you have reached a plateau and have not lost weight. It can be easy to skip snacks, thinking that you are not hungry, but you will soon see that gaps in your food diary can lead to hunger or picking at food later in the day. The diary is your basic tool to help you establish a pattern of healthy eating that one-day you will automatically keep to.
Make sure that you keep your food program varied.
Not only do you need the full spectrum of nutrients, but you should also avoid boredom. Get out the recipe books and be creative, especially in substituting other products for fat and sugar. I have compiled a list of possible substitutes later in the series, but if you look around you will find many more. One of the boons of my early days dieting was my old crock pot, now upgraded to a large slow cooker. I would make a chicken stew with loads of vegetables that would last the two of us three nights. I would serve with a small portion of rice (a tablespoon) or a small amount of potato, and it was really filling. Usually by the time we had taken the solids out there was enough each for a rich and nutritious soup for supper. As all the vegetables were cooked with the chopped chicken in a vegetable stock, none of the goodness was lost.
Staying Hydrated
We lose around two litres of water each day, not just as wee, but as we breath and through our skin…and this has to be replaced in order to remain hydrated, and to prevent our bodies from taking fluid from sources that may contain a high percentage of sugars. If you feel tired, and/or suffer from headaches and irritability, it could well be that you are dehydrated. Start the day with a large glass of water and then drink regularly throughout the day. It is better to drink a glass of room temperature water 30 minutes before your meal and then leave an hour before having another.
Avoid drinking large amounts of water with your main meal,(something it seems every restaurant in America provides even if you don't ask for it) since this can drown the gastric juices that process your meal and cause wind and bloating. Drink a glass of water 30 minutes before your main meal and then about an hour afterwards. There are some fluids that aid digestion – a glass of red wine occasionally, or a peppermint tea after a meal out. All fluids count, although I don't recommend 8 cups of coffee a day as you will be wired, but certainly both coffee and green tea in particular have antioxidants that are good for you. And also coffee, green tea, ginger, cayenne pepper, black pepper and funnily enough coconut oil….can have a thermogenic effect and aid fat burning!
Only weigh yourself once a fortnight to begin with, but never more than once a week – always at the same time and on the same scales. Your weight will fluctuate during the week, so hopping on and off the scales can be demoralising. Some people swear by daily weigh-ins, and that if that is what you wish to do then leave it until you have lost most of your weight and are getting down to the last couple of stone.
Control your portion sizes. Just because a food is good for you does not mean that you can eat huge amounts of it. Remember, if you eat more than your body requires, you will put on weight. A bowl of chopped salad is great but do remember that adding even low fat mayonnaise comes at a price…100gm of low fat mayonnaise can contain between 6gm to 10gm of sugar. There are hundreds of recipes online for sugar free dressings that are still low in fat. I have a mix of balsamic vinegar with one teaspoon of coconut oil some black pepper and a pinch of salt for one very large fresh salad and it coats it deliciously. Remember, moderate main meals, and small snacks.
Alcohol may be low in fat but it is high in carbohydrates and sugars, and therefore calories. One large glass of wine a day, seven days a week, can add up to 30 lbs (14 kg) of body fat a year. Try to limit drinking alcohol to special occasions, and then have only two or three drinks at a time. Drinking more than this can put additional stress on your liver which has to deal with the alcohol in your system. There are so many articles online about the benefits of alcohol and how one glass a night is better for you than having no alcohol at all… not sure who sponsors them but I can tell you that when I stopped drinking completely for the first six months of my weight loss 25 years ago I lost considerably more than I had previously when I had attempted to lose weight. We used to share a bottle of wine most nights and that adds up to 60lbs (28kg) per year!
Stop thinking like a fat person and start thinking like a slim one. Start talking about 'when', not 'if', I lose weight. Also there is a six letter word that is your nemesis…'Should'. We use it blatantly when we want to avoid doing anything. I should lose weight, I should stop smoking, I should save money!…Very wishy, washy and not going to get you over the finish line. Start using the word 'MUST' instead. Put some muscle behind it and get it done.
Also stop eating for the size you are. I cannot count the number of times I was told 'take two you are a big girl' or 'have a second helping you need all the energy you can get'… no actually you need to eat for the person you are going to become, not the one you have become!
Find an incentive that will be achieved when you have reached certain weights. When I had lost a few stone, I bought a black velvet dress with white satin trim that was aimed an hour glass figure. That hung in a clear plastic bag, on the front of my wardrobe for the 18 months it took for me to get into it. When I bought the dress I was wearing size 32 UK and it was a size 16. You need to find something that is in your face every day that reminds you of why you are doing this.
Remember – this is not a diet! It is a healthy eating program. It must become integrated into your life, so it needs to be interesting, stimulating and non-restrictive in order to work. And as they say. A little of what you fancy does you good!
©Sally Cronin
Chapter Twelve – Creating Your Own Eating Programme
So far in I have covered the basics of how you might have become overweight, a target weight to aim for and some strategies to put in place to make sure you are successful, however much you weight you need to shed. This included making sure you deal with any underlying health issues such as Candida Albicans and getting your willpower in shape. I have also shared the abundance of food that you can eat as get to a healthy weight and now it is time to put those foods together in an eating plan.
So now it is your turn. Weigh yourself. I hate bathroom scales with a vengeance. They can sabotage a healthy eating programme as quick as anything. They are not always reliable, if old, the measurements are off and if you do not lose weight one week you can get demoralised and give up.
I suggest that you find a chemist or other outlet that has accurate scales and visit every two weeks – same day and time if you can – on the way to work perhaps. I try to find one that does not shout the results across the shop floor! Some of these also have a blood pressure cuff so another measurement to check on a regular basis. Do still have your BP taken officially along with your LDL cholesterol levels and Blood Sugar with your doctor or the pharmacy after 6–8 weeks.
To be honest, I find using a couple of different method to measure progress can be more motivating.
One is to take a photograph, full length of you today and stick it somewhere you see it every day. In 6 weeks time having been following your new regimen of natural unprocessed foods and got into an increased activity programme, take another and compare them. I think you will be pleasantly surprised, especially if you wear the same clothes you did in the first photograph.. They should feel a lot looser and it will show.
Another option is to find an item of clothing that is a size too small and every week on the same day try it on. Keep going until you fit into it. Be realistic. If you are a size 20, don't think that you are going to be in a size 10 in six weeks. Start with a size 18 and then a size smaller every four to six weeks should be about the right time scale.
A note here, unfortunately, we women lose weight from the top down usually. One of the reasons being is that we have different hips and thighs to men. We bear children and the fat in those regions would be used to nourish the baby when we are pregnant. So perhaps an idea would be to find a top of some kind or jacket to compare sizing for the first few weeks.
Determine your frame size and decide what weight you need to be by using the BMR calculator and the addition of normal activity and exercise per day.
Remember: It is not healthy to lose masses of body weight too quickly. You start to lose muscle instead of fat and that is not good in the long term. When you lose muscle and then come off your diet, you don't have the necessary muscle to burn fat, any excess beyond what your body uses up each day will be popped into the fat cells for safe-keeping. That is why when you eat too few calories on a 'crash' diet, you put on even more weight than you started with.
Having said that, if you are steadily increasing your activity level, you can sustain a healthy loss of 2–3 lbs (1–1.5 kg) a week, because you are building muscle as you lose the fat.
Most one-dimensional diets work on the assumption that you walk three times a week for 20 minutes. This is hardly enough time to get out of breath! If you are walking for an hour every day, you will be achieving seven times that amount of exercise and will soon see the benefit in additional weight loss and toning.
The weight loss will always be quicker at first, but, if you average it out over a 20–week period, it usually works out to 2.5 lbs (1 kg) per week. You do not need to do the entire hour at once. Intensive and brisk walking for 20 minutes, three times a day can actually be more effective. Also, you are more likely to sustain the level of exercise in smaller segments. For me, I find that if I listen to rock music it keeps me at a good pace although does solicit some odd looks from passers by.
As always, especially if you are very overweight, you should not launch into an aggressive exercise program without first talking to your medical adviser.
Without the use of technical equipment, and complex calculations, it is generally difficult to calculate an individual's calorific usage during an hour of exercise. To keep it simple, I have listed only a few exercises and divided them into two main groups: Moderate and Heavy
Moderate exercise:
Walking, cycling and swimming. These use approximately 300 calories an hour. You should then add 10 calories for every 14 lbs (6.5 kg) you are overweight.
Heavy exercise:
Aerobics, mountain biking, running, and football. These use approximately 500 calories an hour. Here you need to add 20 calories for every 14 lbs (6.5 kg) you are overweight.
Basic Summary:
• Weigh yourself.
• Determine your frame size.
• Decide on your ideal weight.
• Calculate the weight loss required to achieve this weight.
• Determine the amount of calories you need each day to provide basic nutrition – BMR – then add in basic daily activity and exercise.
• Without going below your BMR – around the 1500 calories for a woman and 1800 for a man – design your healthy eating programme to provide a 500 to 750 calorie deficit per day to achieve 1–2 lbs weight loss per week.
It is worth noting that some weeks you may lose less than in others. As you increase your activity level, you will be toning up and this will create more muscle. Muscle weighs more than fat and so you may find that you have lost inches instead of pounds. However, in my experience, it usually seems to average out to about 2–2.5 lbs (0.9–1.1 kg) per week. Think long term, and do not become too obsessed with the day-to-day loss of weight.
I suggest that you keep a journal as I did.. I would list my food intake for the day in detail, plus fluids and the exercise. I weighed myself every Monday morning and made a record of weight lost, gained or stayed the same. If there was gain or I had stayed the same weight, I would take a look at the food and see is anything had slipped in or if I had been doing less exercise.
How much fat should I eat each day?
At this point I think it is important to remember that our bodies have been evolving for a very long time – in a hundred thousand years our DNA will only have altered about ten times – I have said before that the body does not react to sudden changes very well! However, in the last 300 years and particularly the last 150 years since the industrial revolution we have thrown some curve balls at our bodies.
Processed foods with manufactured artificial ingredients is just one area where our nutritional needs are not being met – one of the others, which is the real demon in our diet, is refined sugars – addictive – available from birth to grave, within hand's reach in shops, in our own fridges and store cupboards – and laboratory constructed fats to extend the sell-by-date on ready meals and other processed foods in our daily diet. No wonder our bodies are in melt-down with increased health issues that lead to Heart disease, Cancers and Dementia.
But back to fats …
We must not cut fats out of our diet – they have an essential role to play in our health and without fats and cholesterol our bodies will be open to infections, poor function in areas such as the brain, heart, reproductive system and our eyesight. I use the 80/20 rule with my diet because I have to be watch my weight – 20% of my diet comprises healthy fats – sometimes I will have more because I am out for a meal etc. but basically my everyday diet comprises mainly seasonal vegetables and fruit, whole grain rice, fish, chicken, red meat once a week, eggs, moderate dairy.
No one person's diet is the same and you have to find the perfect balance for you and this includes your fat intake – as long as it is not harmful fats.
Briefly, a quick look at the fats you are likely to encounter in your daily diet:
• One fat to avoid all together is not naturally occurring at all and that is manufactured 'Trans Fats" Liquid oil is hydrogenated to extend its shelf life but in the process Trans fatty acids are formed – found in most processed foods including margarine and snacks such as microwave popcorn, biscuits, cakes, packaged puddings etc.
• The other fat type, which in large quantities is not helpful in maintaining cholesterol levels, is saturated fat – if there is too much in your diet it will raise your total Cholesterol as well as the LDL (low density lipoprotein which is smaller and clumps in arteries, and I call it Lousy Cholesterol). Mainly found in animal products but also some seafood. However, provided you are not eating the rich fat around a steak or roast every day, or eating a block of cheese three times a week, or a pound of butter on your spuds, you can enjoy what is very tasty component of your diet in moderation.
Personally I would rather have a small amount of real grass fed dairy butter with all its nutritional value, than a large dollop of low fat chemically processed glop……
Cholesterol is an essential element of many of the chemical reactions in the body including our brain health and our hormones. Dropping it too low can have an impact on our long-term health.
• The fats classified as healthy fats are Monounsaturated fats – which lower total cholesterol and at the same time lower LDL and increase HDL (High Density Lipoprotein and which I call Healthy Cholesterol) – this is contained in nuts, like walnuts and olive oil.
• Polyunsaturated fats also lower total cholesterol and LDL and these are found in salmon, soya, sunflower oils etc and have a very important component Omega-3 fatty acids. These can not only reduce your LDL and support HDL but are also very helpful in reducing blood pressure and the risk of developing blood clots. Even with people who have already suffered a heart attack including Omega-3 fatty acids in their diet reduces their risk of a fatal attack.
We love fish and it is very easy to include oily fish at least three times a week. Some of the best for Omega-3 fatty acids are salmon, halibut, mackerel, sardines and Albacore Tuna.
At this point a word about cooking your healthy meals – Olive oil is great but not so good when heated to a really high temperature to cook your steak or fish. It should be Extra Virgin Olive oil so that it has not been over processed – do not be tempted to use the light versions!
Use to drizzle over your meat, fish, vegetables, jacket potato etc after cooking – steam bake your food – if you are eating steak put in the oven in a pan with a grid so that the excess fat drains off – if you fancy a little butter on your vegetables, why not – great taste.
A little more info on Olive Oil – great stuff – potent mix of anti-oxidants that can lower the LDL but leave the HDL untouched – obviously if you are overweight it does have a high fat and calorie count but much better to use the Extra Virgin version and get the health benefits than use the diet alternatives.
I also use coconut oil for cooking and I have the liquid oil as a dressing, it is organic and has no additives and mixed with a little balsamic vinegar makes a delicious addition to salads.
The greatest gift you can give you body and its cholesterol is to avoid eating processed store bought cakes, biscuits, crackers some cheap breads, pasta dishes etc. If you make your own from scratch using butter and eat occasionally you will get a better tasting and healthier alternative.
To summarise – do not take fats out of your diet – use unprocessed, natural ingredients in your cooking, use fats and oils in moderation, eat plenty of vegetables, seasonal fruits, whole grains, dairy and eggs.
©Sally Cronin
Chapter Thirteen – All the delicious foods you can eat on a weight loss programme
Most eating programmes to lose weight will emphasise all the foods that you cannot eat.
This to me is crazy as in fact they are far outweighed by the number of foods that you can eat. This is why we head into a weight loss programme already feeling deprived.
As a rule of thumb when preparing your menu for the week and a shopping list; select anything that has been taken from the ground, picked from a tree, allowed to roam free and graze naturally and comes from a cold sea environment rather than a fish farm.
Anything that is wrapped in plastic or cardboard should be treated with suspicion as should the really cheap options. Also whilst it is convenient to buy your vegetables ready chopped they will have lost up to 50% of their nutritional value in the first week after being chopped and more as the days go by. Think about what an apple looks like after only a few minutes being exposed to the air. Usually good quality frozen food is chopped and prepared immediately so you can use that as an alternative.
I know what it is like to work on a budget but I do believe that a little of the good stuff goes a long way in flavour, nutritional content and your health. The few pounds that you might save on your weekly shopping is a great deal less significant than the impact on your health by eating industrialised foods.
Tailor making your own eating programme to suit your tastes and requirements.
This chapter shows how to go about designing your own program. It will be more effective if you make the choices for your meals based on the foods you most enjoy. In this way, you are more likely to stick to the program and learn what foods make you feel, and look, healthier and fitter.
Before you even look at the food side of the program, you must sit down and think out your strategy for losing weight. You already have some tools. For instance, you now know how to establish the ideal weight for your height, frame, age and activity level. You should have completed your 'compelling reasons for losing weight' sheet and you should also have set yourself realistic goals for the weeks ahead. Having established your targets, you now need to design a food program to achieve that result.
There is no one dietary program that suits everyone. We are all different and our likes and dislikes have been shaped by childhood experiences and habits we have acquired over the years. I could suggest a balanced and nutritious program to follow seven days a week.
However, if half the foods on the program are ones you dislike or have never tried, then you will be bored within a few days and fed up with trying to find something to eat. You will be likely to give up.
The purpose of this program is to find a dietary regime that you can live with for life. This is not just a means of getting into that outfit for a wedding or birthday, it is about fitting your diet to your lifestyle and personal preferences so that you can live with it forever.
Before you begin designing your program, you need to establish the tools you need to put the program together. Later in the book you will find some detailed lists from which you can choose.
There are three main food groups: fruit and vegetables, carbohydrates and proteins. These are the building blocks for your program. There are also the incidentals, which can be added sparingly, such as alcohol.
I really do not mind what you eat as long as it is not out of a packet. If it is natural, unprocessed and only seasoned with what you choose to add then you are on the right track.
Group one foods – Fruit & Vegetables
This group consists of fruit and vegetables, and I have included as many as I can think of. Mark your preferences a, b and c;
a) For those fruit and vegetables that you eat on a regular basis;
b) For those that you might eat if you are out or if someone cooks for you;
c) For those that you have never tried or that you dislike.
It is important to eat from preferences b) and c) as well as preference a). You need the widest possible variety in your diet. Sticking to one or two favourite vegetables or fruit would mean that you could well be missing out on some important vitamins and minerals. It is also easy to get bored with a diet that is too limited.
Cook the same vegetable in many different ways, so look at the list as an exciting adventure into taste and texture. This is not a recipe book, so get hold of a good one. Vegetarian cookery books tend to have the most interesting ways to cook vegetables, but adjust the fat content where necessary.
The best approach is to eat from your preference a) foods every day and try one from your preference b) and c) once or twice a week. You will find, that as your sweet tooth disappears, many vegetables you once thought were too bitter now taste much nicer. I am sure this is why children do not like vegetables when they come off semi-solids. The sugar in the food they have been eating has conditioned their taste buds so that fresh foods taste bitter. This can flavour our opinion about a particular vegetable into adulthood.
List of fruits and vegetables to form your preferred list for daily and then a list for once or twice a week. Do not be afraid to try new varieties and this will increase your opportunity to obtain the widest possible range of nutrients. This list is not all inclusive as you will have different fruits and vegetables in your neck of the woods and eating seasonally and locally is always a good thing.
You will find that I have mixed the fruit and vegetables and some herbs into this list and left you to put into the lists. One of the reasons is I think you will be surprised how few varieties of fruit and vegetables you are currently consuming. It is so easy to get into a rut!
Apple, artichoke, asparagus, aubergine (eggplant)avocado, banana, beetroot, blackberry, blueberry, Bok Choy (Chinese Cabbage) broccoli, cabbage, cantaloupe melon, capers, carrots, cauliflower, celeriac, celery, chard, chicory, chives, cilantro, coconut, corn, cucumber, dandelion, dill, endive, fennel, figs, garlic, gherkins, ginger, grapes, guava, Kale, leeks, lettuce, lychee, macadamia nuts, mango, melon, mushrooms, nectarines, Papaya, parsley, parsnip, passion fruit, peach, plum, peas, pears, pecans, peppers, pineapple, pomegranate, potato, pumpkin, radish, raspberry, rhubarb, saffron, sea kale, shallot, soybeans, spinach, squash, strawberries, sweet corn, sweet potatoes, Swiss chard, tomato, turnip, water chestnuts, watercress, watermelon, Yams.
Group two foods – Carbohydrates
This is the carbohydrate group. Do not fall into the trap of thinking, that because foods in this group are low in fat, they will help you to be slim. Also, whole grains in moderation are a super addition to any healthy eating plan but you need to manage your intake to balance with the amount of your daily activity. Couch potatoes do not need that much energy.
Pasta, for instance, has 350 calories per 100 gm dry weight. It is very easy to eat 200 gm of pasta, which is 700 calories, and this is before you put a sauce on top. You could easily consume your entire 1,500 calorie allowance in one go if you were not careful. In comparison, potatoes have only 86 calories per 100 gm. However, the problem with potatoes is that they taste so much better with fats or sauces! A drizzle of olive oil or a small knob of butter with some herbs is fine.
Breakfast cereals are also in this group. Unfortunately, most of the processed products contain quite high concentrations of sugar. Avoid the frosted variety and be aware that muesli can also contain large amounts of nuts and dried fruit, which are high in calories and fats. A small serving is fine and the nuts have great nutritional value.
I prefer to make my own muesli with nuts but leaving out the dried fruit and adding some fresh berries instead. I also use porridge oats in the winter months and a couple of dried tablespoons go a long way.
Get into the habit of looking at labels. You should buy the cereals that show the lowest concentration of sugar. You can find this on the label in the part marked 'Carbohydrate content of which sugars …'You will often find that there is more than a teaspoon of sugar – 6gms per serving.. that adds up over the day to overload you with sugar.
Bread usually contains yeast and sugar. You can buy yeast and sugar-free bread in supermarkets and health food shops. Remember to check the label. Use wholegrain bread, granary and avoid anything wrapped in plastic.
There are some starchy vegetables that should be eaten in moderation. Parsnips, a personal favourite of mine, are fairly high in calories but lower than potatoes. I often use them as a substitute for potatoes and serve them mashed with carrot or roasted, using a little bit of butter and seasoning.
Here is a list of the carbohydrates that I recommend.
Wholegrain rice, pasta, oats and store baked or home baked multigrain bread. You can also use corn or wholewheat tortillas and pitta breads etc. Occasionally you can enjoy fresh baked white bread made with strong flour. Avoid anything that is white flour and wrapped in plastic. Beans are carbohydrates but also contain proteins and nutrients such as B vitamins and essential minerals. I suggest using once or twice a week as a substitute for meat based proteins and casseroles with tomato, onions and mushrooms with herbs and spices is a delicious autumn or winter dish. You can also add to homemade soups.
Group three foods – Proteins
This is the protein group. I was a vegetarian for four years, but it didn't really suit me. I did not give up meat on ethical grounds, but in order to reduce my fat intake to moderate levels. I now eat meat in moderation. I thoroughly enjoy a steak from time to time and feel that my program is easier to live with now that it includes meat. However, I prefer to eat fish three or four times a week, and I am very partial to salmon – 100 different ways!
Protein in animal form usually has a higher fat content. Remember, though, that we need some fats for our central nervous system and that they should be included in our diet in moderation. It is better to grill or oven-bake meat. If you are going to fry food or seal meat before roasting you only need a little oil in the pan. Research is indicating that you can use Extra Virgin Olive Oil as it is not as sensitive to the higher heat as once thought.. But fat is fat is fat. Yes, certain fats are better for you, such as olive oil and coconut oil., but they will all increase your weight if used excessively.
Proteins to choose from.
All lean cuts of beef, pork, lamb including offal such as liver if you enjoy. Once a week will give you a great nutritional boost. Poultry but duck can be fatty so eat once in a while and grill. Oily fish such as salmon, tuna, sardines, white fish which is high in protein and low on fats. Dairy such as milk, butter and cheese. Better to have a scrape of real butter than pile on commercially produced spreads. A stronger cheese can be used sparingly but will give great flavour. If you wish to use semi-skimmed or skimmed milk that is okay but to be honest I use full fat milk and just less of it. Eggs are very important for our health. Always eat well cooked and having one a day is not a problem. Once of the greatest myths about cholesterol was that eating eggs caused it!
If you are vegetarian then it is important that you include whole grains to obtain your B vitamins but you can also eat fermented soy products. Vegetables also contain protein including peas, sprouted beans, lentils, lima beans, corn, kale, broccoli, mushrooms, mange tout, artichokes, spinach etc.
Last but not least Fats….
We must not cut fats out of our diet – they have an essential role to play in our health and without fats and cholesterol our bodies will be open to infections, poor function in areas such as the brain, heart, reproductive system and our eyesight.
I use the 80/20 rule because of my past weight issues and 20% of my diet comprises healthy fats – sometimes I will have more because I am out for a meal etc but basically my everyday diet comprises mainly seasonal vegetables and fruit, wholegrain rice, fish, chicken, red meat once a week, eggs, olive oil, moderate dairy.
No one person's diet is the same and you have to find the perfect balance for you and this includes your fat intake – as long as it is not harmful fats………..
Briefly, a quick look at the fats you are likely to encounter in your daily diet.
One fat to avoid all together, is not naturally occurring at all, and that is manufactured Trans Fats. Liquid oil is hydrogenated to extend its shelf life, but in the process Trans fatty acids are formed – found in most industrially produced foods including margarines -snacks such as microwave popcorn, cakes, biscuits, cookies, pies etc.
The other fat which in large quantities is not helpful in maintaining cholesterol levels is saturated fats – if there is too much in your diet it will raise your total Cholesterol as well as the LDL (low density lipoprotein – the kind that can block arteries). Mainly found in animal products but also some seafood. However, provided you are not eating the rich fat around a steak or roast every day, or eating a block of cheese three times a week, or a pound of butter on your spuds, you can enjoy what is very tasty component of your diet in moderation.
The fats classified as healthy fats are Monounsaturated fats – which lower total cholesterol and at the same time lower LDL and increase HDL – this is contained in nuts, such as walnuts and olive oil.
Polyunsaturated fats also lower total cholesterol and LDL and these are found in salmon, soya, sunflower oils etc and have an important component; Omega-3 fatty acids. These can not only reduce your LDL and support HDL but are also very helpful in reducing blood pressure and the risk of developing blood clots. Even with people who have already suffered a heart attack including Omega-3 fatty acids in their diet reduces their risk of a fatal attack.
I love fish and it is very easy to include oily fish at least twice a week, although I do avoid farmed salmon and opt for frozen wild salmon (usually frozen). Some of the best for Omega-3 fatty acids are salmon, halibut, mackerel, sardines and Albacore Tuna.
Oils and cooking.
Grilling food or steaming and then adding a drizzle of oil is healthier than frying
Use extra virgin olive oil for cooking (latest research indicates that this can be used at a higher temperature than first identified), and you can combine with some sunflower oil and a small amount of butter for a slightly different flavour. Recently coconut oil has come into focus as an oil to use in the kitchen and I have been using for over two years now and love the flavour it brings to salmon and other fish.
You should not burn any oil, but maintain a temperature that cooks your meat, chicken of fish evenly. I tend to brown the meat in the pan and then transfer to the oven or microwave to finish cooking
For salads, vegetables and on toast drizzle Extra Virgin Olive oil which has not been over processed – do not be tempted to use the light versions on offer as these have been industrialised. Just use the real stuff but a little less. You can now also buy Walnut oil and my favourite which is Avocado oil. Buy organic and whilst more expensive you do find a little goes a long way.
I hope you now see the amazing range of foods that you can enjoy whilst still losing weight. Of course you cannot eat platefuls of even healthy foods it you are not putting the effort in to work it off… more about that later.
©Sally Cronin
Chapter Fourteen – Putting your Programme together – Portion Sizes and calories
In the last Chapter I shared the starting point for your eating plan, with your weight established and the amount of weight that you needed to lose and the timescales. Also some more information about the amount of fat in your diet and how cholesterol is broken down into the good the bad and the ugly..
In this chapter I am going too look at the food groups to include in your programme with an approximate calorie guideline.
What food should I eat within the calorie and fat guidelines?
I established in an earlier chapter that a woman needs a minimum daily intake of 1,500 calories and a man needs a minimum daily intake of 1,800 calories to provide sufficient calories and nutrition to run the body's operating systems.
If you weigh 200lbs your body will require more calories per day to function – approximately 10 calories per pound. If your body requires 2000 calories per day and you eat 1500 calories you will create a deficit of 500 calories x 7 = 3500 calories per week, which is 1lb weight of body fat.
As an example at 330lbs I needed 3300 calories per day just to carry all that extra weight around. My initial programme allowed me to eat 2000 calories per day which was quite a lot of food (of the right kind). I lost an average of 3lbs a week once the initial water loss was completed.
If you only need to lose 10lbs you will find that in a moderately active day you will still be using 2000+ calories.. so by eating 1500 calories you will still be able to create a 500 calorie deficit which will be 1lb loss per week.
Always remember that the most important aspect of those calories should be the nutritional content.
Let's look at two sample menus of around 1,500 calories.
Menu 1 – Bad example
• You could eat three chocolate bars, which would be 1,500 calories or around 60 fat grams.
OR, you could have ALL of the following;
Menu 2 – Good example
Breakfast
• Bowl of cereal (30 g) with skimmed milk with a handful of blueberries (150 calories)
• Slice of toast with scrape of butter and jam (130 calories)
• Cup of black coffee and a glass of cranberry juice (50 calories)
(Total: 330 calories)
Morning snack
• Two pieces of fruit (100 calories)
Light Lunch
• Salad sandwich with chicken or fish (350 calories)
• Fat-free yogurt and one piece of fruit (105 calories)
(Total: 555 calories)
Dinner
• 150 gm grilled cod or small chicken breast (140 calories)
• 100 g potato (85 calories)
• Broccoli, cabbage and carrots (120 calories)
• Tomato and basil sauce (100 calories)
(Total: 445 calories)
Evening snack
Fresh fruit salad and low-fat yogurt (watch the sugar in the yogurt) (250 calories)
Total for the day: 1,580 calories or 28 fat grams.
What you should notice here is just how much food you can eat and still lose weight. You would not be hungry with a daily menu similar to this. But, if you had eaten only three chocolate bars throughout the day, you would not just have been very hungry at the end of the day but you would also have filled your system with many times the amount of sugar you need, and your fat intake would have been far too high.
We need a balanced diet whatever weight we are, but it is particularly important if you are trying to lose weight. Every individual requires a different balance in their diet, depending on age, sex and activity level. If you are pregnant, elderly or recovering from illness then you will require a different balance to the types of food you are eating on a daily basis. I discuss supplements in a later post, since it is very difficult to achieve optimum nutrition even on 2,000 calories per day. This is why eating lots of fresh (or frozen) vegetables and fresh fruit is so important.
Carbohydrates play a crucial role in our energy levels and it is important to include a healthy amount in your program. Usually it is what we serve with our carbohydrates that cause us problems. A healthy slice of whole-grain bread at about 75 calories suddenly becomes the snack from hell when you add butter, a slice of cheese and two slices of ham.
As a guideline, if I were on a regime of 1,500-1,600 calories a day, I would expect to eat the following amounts in the various food groups.
• Carbohydrates:- 4 to 6 servings depending on your activity level. ( 1 slice of breads, small bowl of cereal and starchy vegetables such as carrots large tablespoon, potatoes 1 medium, turnip 1 large tablespoon, swede large tablespoon and beans tablespoon).
• Green and salad Vegetables:- 4 servings – tablespoons
• Fruit:- 2 – 3 servings – An orange, apple, pear, banana, handful of berries (variety)
• Protein:- 2 servings, (1 egg, lean meats, 150 gm chicken or fish)
• Fats:- In meats, chicken, oily fish and dairy products.
• Milk:- You can use semi-skimmed milk or skimmed milk, but tea does not taste the same to me so I use full-fat milk and just have 1/4 pint.
The important thing to remember here is that you may need to increase your intake of carbohydrate to fuel certain levels of activity. I have worked with a number of athletes among my clients and their programs were planned around their training sessions. They would eat more carbohydrates, in the form of pasta or beans, on the day before training. This increases their energy and stamina levels even just hours later.
How quickly should I lose weight?
I have found that, for both myself and my clients, the rate of weight loss is variable in the first two or three weeks, depending on how much weight you wish to lose. For instance, someone who is more than 42 lbs (3 st, 19 kg) overweight can often lose 5 to 6 lbs (2.3 to 2.6 kg) the first week, then 4 lbs (1.8 kg) each week for the next two or three, followed by 2 to 3 lbs (0.9 to 1.4 kg) a week thereafter, depending on lifestyle.
In my case, I was losing at least 3 lbs (1.4 kg) a week right up to the end. I did not drop my calories below 1,750, but I was walking between four and six miles a day. If I had not walked, my daily deficit would have been about 750 calories a day, which would have given me a weekly total of 5,250 calories or 1.5 lbs of body fat. However, the walking, and other exercise, that I did each day doubled my daily deficit to 1,500 calories, or 10,500 a week, resulting in the 3 lbs (1.4 kg) weight loss. I was also converting fat to muscle, which uses calories more efficiently, so I felt happy to be losing weight at that rate.
If you are not at that level of exercise, then losing 1.5 lbs to 2 lbs (0.7 to 0.9 kg) of body fat each week after the initial month is absolutely fine. Remember that this is still between 14 lbs and 20 lbs (6.5 to 9 kg) every ten weeks, which is over 100 lbs (45 kg) a year. For someone who weighs in the region of 280 lbs (20 st, 127 kg), this is a tremendous change in a relatively short space of time. You have spent a lifetime getting to the size you are, so it is well worth making the necessary changes in your lifestyle to know that, in a year's time, you will have lost 105 lbs (7 st 7 lbs, 48 kg).
At this steady rate of weight loss, your body is not going to be under stress. You will be properly nourished and you will have the energy to do the exercise you need to tone your body and maintain the weight loss.
While I recommend walking to speed up the weight reduction process, swimming and cycling are also excellent. I do not, however, believe in spending two hours a day on a treadmill, especially when you are still considerably overweight. If you are obese, probably you will have caused some structural damage to your body. My right hip, knee and foot are very vulnerable.
For years I would use my right leg to push my entire body weight out of the car which did not help the knee joint and then about 20 years ago I snapped my ligaments when my knee was twisted around suddenly.. I am now lucky to be able to walk the distances I do, but aerobics, tennis and similar forms of exercise are less suitable for me. I know a lot of people who have done similar damage to themselves, and they certainly compound this when they exercise too hard.
How much exercise should I do to help me lose weight?
I love walking. People used to ask me how I could walk 6 miles a day and not get bored. At first I looked on it as a chore. I could barely go down the road for ten minutes before I was unbearably hot and sweaty (and hating the way people looked at me).
My attitude began to change after the first 30 to 40 lbs (14 to 18 kg) of weight came off. I was now walking for an hour at a time. I felt better and could see the changes in my body. I had been very worried that, as I lost the weight, I would be left with bags of loose skin, but this wasn't the case. Some people need an operation to remove such sagging skin, but walking – and drinking plenty of water – are two key elements in avoiding a medical solution.
Apart from the obvious benefits we have already talked about, there is another aspect to walking that has added a whole new dimension to my life. I discovered that the time spent walking was very precious. No one could intrude. I could think about anything I wanted: planning my day, writing my book, listening to my favourite music. There were no interruptions, and no other demands on that time.
I then got myself a personal fitness trainer. All he cost me was a lot of love, three walks a day and massages. He made me get up at 7.30 every morning, rain or shine, and, when he looked at me in that certain way, there is no way in the world I could say no. He would walk for miles, checking messages left by passing four-legged friends and coming back occasionally to let me know he was still there. Even though he is no longer with us, I will never forget his contribution to my walk back to health.
Later I began swimming again, something I loved as a teenager. I swam everyday for an hour and this certainly helped me with my knee injury. It is also an all over toning exercise and will also increase internal organ health including heart and lungs.
©Sally Cronin
Chapter Fifteen – Getting Moving and Shifting the Pounds…
When you are embarking on a programme to regain good health, the last thing you need is to be laid up with a knee or other injury. The temptation is to complement your new healthy eating commitment with an annual gym membership and attempting to run a marathon..
It is much better to learn to walk before you run…. and if you are a certain age… it is better to ease into the weight lifting by starting with a couple of tins of beans.
Before you even begin to run, you do need to ensure that the ligaments, muscles and joints that have been on sabbatical for some time (except for the weight training involved in moving excess weight around) are in good condition for what is to come.
I suggest that you spend some time increasing your flexibility. And rather than get down on the floor at first (and be found months later very thin but in a fixed position) that you lie down on the bed or use a chair for some of the movements that follow.
Flexibility
We can maintain our flexibility and actually improve it as we get older. The main reason we get stiff as we age is because we stop moving our bodies into different positions. The body is designed to move, not stay sitting, or slouching, the majority of the time!
3 simple exercises to increase flexibility
No1.
Stand with hands by your side and as you inhale your breath, raise your arms slowly until they are above your head in a straight line with the rest of your body. At the same time as you raise your arms, also lift your heels to stretch the whole body upwards, whilst on tip toe. When you exhale lower the arms slowly and the heels back to the floor it is also a balance exercise so it helps develops concentration and focus. Keep your eyes fixed on a point during the exercise. Repeat 7/8 times.
No 2.
It is important not to do this exercise if you have a chronic back problem. Also only do a gentle arch to start with and increase the height over a period of weeks. Also it does help to have a solid surface so a bed is not the best option.. if you are using the floor have a buddy ready to help you back up again!
Go onto all fours. Hands placed on the floor under the shoulders and your knees under the hips. Imagine what a cat looks like when it gets up to stretch after napping. It arches its back up into the air.
Now with the back flat, exhale and arch the spine up, dropping your head into a relaxed position. Your abdomen is drawn up to support the spine in the arched position. Pause to feel the stretch. Inhale slowly flattening the back again. Pause. Exhale; slowly arch the spine up again etc. Always work slowly. Repeat at least 8 times.
No 3.
This posture is universally recognised as one of the best to help lower back pain but again make sure that you do not attempt if you are very sore. Take it gently over a period of time.
Lie down on your back. Inhale taking your arms back above your head, exhale bringing the right knee to your chest with your hands around it, to draw it in closer. Inhale as you lower your arms back down to your side and your leg back on the ground. Exhale bringing the left knee up with hands on it…and continue 8 times to each knee. Then 8 more times with both knees coming to chest together.
Then relax and lie flat for several minutes to appreciate what you have done and enjoy the benefits of the movements and deep breathing.
Getting into walking
It is so easy to slip into a bad habits and before you know it you are sitting, standing and walking incorrectly as your normal fall back position. It does mean that it can be difficult to encourage your muscles to return to the correct position as it can cause discomfort initially.
I recommended that you walk towards a mirror and note areas of the body that appear to be out of kilter… Such as an foot turned outwards or a slouch. The same applies to sitting and standing where you can observe your now natural posture, and where you need to adjust your frame.
Walking posture
After walking towards the mirror as you would usually, and noting where you are out of alignment, you can now make small adjustments.
Aim to keep the balance of your head on top of the spine, looking straight ahead and with your shoulders relaxed. As you walk towards the mirror focus on transferring your weight onto alternate feet pointed forwards. Practice several times a day until this becomes your new natural way of walking. There might be some initial discomfort as muscles relearn their purpose but after a few weeks, you should notice that your original pain has improved.
On the road.
Please take care when walking… find a safe place, with an even path or pavement, away from cycles and traffic.
I recommend that if you have not done much exercise for a long period of time that you begin with a twenty minute walk at a pace that is comfortable for you. Do that every day for a week – 10 minutes out and 10 minutes back. You should find that by the end of the week you are going slightly further every day.
The second week, measure a half mile in your car or on Google maps. Then walk to that point and back every day for a week (or longer if necessary) and aim to be able to cover the distance there and back in 15 minutes. That gives you a walking pace of 4 miles an hour.
The next week measure 3/4 of a mile in your car or Google maps and walk to that point and bank every day until you are covering the distance of 1.5 miles in 20 minutes and that will give you a walking speed of 4.5 miles an hour.
Increase your distance and speed in your own time.
Each mile that you walk at a reasonably brisk pace will burn around 100 calories. If you walk 2 miles just five times a week that is 1000 calories x 52 = 52,000 calories, equivalent to 15lbs in body fat…
There are many other effective forms of exercise. This chapter will cover the most common examples. There are also several everyday activities that we take for granted but which do qualify as exercise.
We are designed to move fast if we need to. Predators had to be taken seriously in the past, whether multi-legged or two-legged. We have a strong skeleton, with muscles and tendons holding it together. Our joints are flexible and can withstand considerable pressure. In this day and age, however, we have come to rely on mechanical means of transport, not only when we reach adulthood but as children too.
Thirty years ago, children walked to and from school every day, although they may have graduated to a bicycle as they got older. These days, children either use a school bus service or are driven to school in the family car. Physical education and team sports can still play a part in many children's lives, but far too many take hardly any exercise at all. This, and unhealthy modern eating practices, means that obesity in children is on the increase in most western countries.
Exercise is not just about losing weight. There are many other benefits to us. The first is to our physical structure: the skeleton, joints, tendons and muscles. All these remain healthy if put to the purpose they were designed for. Without regular use, joints seize up, muscles waste away and fat accumulates, causing stress on the body. Without exercise, our skeleton is weakened and in later years this can lead to osteoporosis. Regular exercise improves the way the body functions generally. The immune system will work much more efficiently, making us less vulnerable to infection.
Aerobic exercise maintains the body's capacity to utilise fuel and oxygen. This type of exercise not only burns fat, it can also lower blood-pressure and strengthen the heart, rendering it less susceptible to heart attacks or valve problems. The cardiovascular system needs exercise to keep it in good condition.
Combining aerobic work-outs with a stretching and toning program helps the joints to remain flexible and the muscles supple.
Weight-bearing activities such as walking, running and weight training ensure that the bones do not become thin as we grow older. They also tone the muscles and improve our posture, thus lessening our chances of suffering from age-related structural problems.
One of the major benefits of these forms of activity is the mental and emotional strength they foster. Most people experience a feeling of well-being about twenty minutes into a moderate work-out. This is a result of natural endorphins, which are mood-elevating substances, being released into the system. Sometimes it can be hard to find the motivation to go out on a wet, windy day, but, having done so; it is amazing how good you can feel half an hour later. People often comment on how a long, brisk walk reduces stress and tension.
Toning and exercising the body is a natural way to preserve and strengthen our entire system.
We have only the one body, so we may as well get the best out of it. For years I was imprisoned in my body, with neither the knowledge nor the willpower to escape. I could barely walk for ten minutes before I started the program, yet today I have no problem walking two or three miles a day. I would be miserable without physical activity and I soon know when I have not done enough: my joints, which have been damaged by all the years of carrying the excess weight, stiffen and become more painful.
One fact that caught my attention recently is that, for every hour of moderate exercise, our life span can be increased by around two hours. I have made a decision to live to the age of a hundred and still be physically and mentally active. If I maintain my program of two hours a day of brisk walking in the winter months and three hours in the summer until I am ninety-five, I will have added five years to my life.
Some of the gentler forms of exercise such as Yoga and Tai Chi are great for those starting out but it is important to have a great teacher. Even these seemingly gentle movements can cause you joint problems if they have not been used for a long time!!
Aerobics
Aerobics are a good way to maintain fitness, but it is not a good idea to do such a strenuous work-out when you are severely overweight, because you can damage joints and muscles and put additional strain on the heart and other organs. Before joining an aerobics class, carry out some basic research. Begin with low-impact aerobics, guided by a qualified instructor, and watch the class for a session before participating yourself. Make sure there is an adequate warm-up and warm-down period and some stretching exercises are included in the program.
You may feel more confident if you work out at home first, perhaps using a video. I started by dancing to my favourite music in the kitchen. At the time I weighed over 250 lbs. (113 kg), but I took it slowly at first, a few minutes at a time, until I felt confident about joining a class. You will soon feel the benefits. Not only will you burn fat, but you will also improve your circulation and lung capacity; your muscles will be toned and your stamina will increase.
Do not be tempted to do aerobics every day. Two or three times a week, combined with other forms of exercise, will be more than adequate. Make sure that you wear the right footwear, providing adequate ankle support, and that your clothing is not too restrictive. Keep a bottle of water nearby and stop regularly to take a drink. For every hour of aerobic exercise, you will need an additional litre of water.
Aquarobics
Another popular form of aerobics takes place in the water. Aquarobics is ideal for someone who is still too heavy for the dry land equivalent. The water cushions the joints and offers resistance to the muscles to make them work harder. Provided you feel comfortable in a bathing suit, you can begin this as soon as you like. Again, you do not have to complete a whole hour. If you feel you are getting too tired, stop and swim or relax for a short time and then resume. You will find that, over a period of weeks, your stamina, and ability to perform the various exercises, will improve and you may then think about joining a more conventional aerobics class.
Jogging and running
Jogging and running are classified as aerobics, with the additional benefit that you are out in the fresh air. Again this is an activity best done when you have reached a certain level of fitness. Do not push yourself too hard. Start by walking and then, when you can walk comfortably for an hour or more at a brisk pace, introduce some jogging. Walk a hundred paces and jog for the next fifty. After several days, increase the level of jogging until you are completing your usual distance in a shorter time. You must ensure that you are wearing the correct shoes. Normal walking shoes will not be suitable so investing in a pair of running shoes is essential. Make sure that your muscles are warmed up before you start to jog. Walk for the first fifteen minutes at a brisk pace and then change your stride.
Cycling
Cycling can be a great pleasure, although this depends on having access to pleasant places to ride. Mountain bikes have become popular in recent years, enabling us to ride on more varied terrain than the roads, which can be dangerous. As with all these activities, you should take things easy to begin with. Plan short trips of about half an hour. Save the day trips until you have the necessary power and stamina. Wear a helmet and elbow and knee protection if you are on the road, and the bicycle should have adequate lighting if you are cycling after dark. Most gyms have a static cycle and the home version can also be effective, but they can be boring unless you can watch the television or listen to music at the same time. Cycling in the fresh air, safely, is the best form of this exercise.
Swimming
Swimming can be monotonous unless you set yourself some realistic targets. You can be any weight when you start swimming. However, I found that embarrassment kept me out of the pool for a long time. I was self-conscious in a swimming suit, even when I was lucky enough to find one the right size. Usually the cup of the suit was huge and the bottom too tight. I will admit to being a coward on this one and it took me at least two years and a hundred pounds of weight loss before I ventured into the water. Once I did, however, I loved it. There is no stress on the body or the joints, and it tones everything.
Start with the objective of completing one lap without stopping and progress until you are completing as many as possible within a specific length of time. An hour is ideal.
Over the weeks you can either increase the number of laps to fill the time, or do the same number of laps in less time. No safety equipment is necessary, except for a swimming pool attendant – and strong shoulder straps!
Tennis
Tennis is a game I have loved since I was a child. It is competitive and can be fast-paced so, once again, wait until you have reached a comfortable fitness level before trying it. It is easy to damage the knees and leg muscles if you overdo it, so go gently.
I began by hitting a ball off the house wall for a few minutes every day, in time progressing to half an hour. This gave me an opportunity to get used to the twisting and turning that is involved. You get an excellent upper-body work-out with tennis, but you can strain shoulder and elbow joints and your muscles. It is a good idea to take lessons at first, to ensure that you are using the correct and least damaging strokes. If you are returning to tennis, then start with doubles, progressing to singles after a few weeks. You don't have to make Wimbledon in your first season!
Weight training
Weight training tones the muscles and burns off fat. There are some simple routines to begin with, which require no weights at all. Moving the arms and legs slowly and firmly provides some exercise. Begin with arm extensions to the side and the front, clenching the fist and slowly bringing it up and down. I moved from this to lifting tins of beans and have now graduated to a multi-gym, which I use for just ten minutes a day.
I was always worried about being left with too much loose skin if I lost weight. The walking, drinking water and aerobic exercise have all played their part in toning my skin and forming firm muscle, but doing repetitions using light weights (two to five pounds each) has added the finishing touches. It is better from a fat-burning and toning perspective to develop a routine using light to moderate weights many times. Lifting heavy weights without proper supervision can damage the back and other parts of the body. Take advice from a qualified instructor. A book may not tell you all you need to know for your particular fitness level and body type.
Household chores
Finally, we should not forget housework and its benefits as a form of exercise. An hour of active house-cleaning, gardening or cleaning the car will use up around 200 to 250 calories. This, and running up and down the stairs in a normal day, can provide you with an opportunity to work out every day – and it also keeps the home looking good too!
Whatever form of activity you choose, you must enjoy it in order to feel all the benefits. Do have an occasional rest day, when you simply take a gentle stroll in the fresh air. Too much intensive working-out can be counter-productive, since the body can become tired and possibly strained. If you have a lot of weight to lose, this obviously is not going to happen overnight. Give your body a chance to get used to the new level of activity and vary your routine so that you and the body continue to find it stimulating and beneficial the whole time.
For me, there is no substitute for the way I feel when I finish my exercise. I am restricted, to a degree, by previous injuries caused by too much strain at my heaviest weight. However, I am delighted to be able to walk, swim and do weight training.
©Sally Cronin
Chapter Sixteen – Hitting the Weight Loss Plateau
Experienced dieters will dread that plateau that everybody seems to hit five or six weeks into their weight reduction programme.
A pound of body fat is generally equated to 3,500 calories. However, you will not be losing just pure body fat in the initial stages of your weight loss, since 15% and 22% of the weight of a fat cell is excess water, and this must also be reduced. This water loss is one of the reasons why people tend to lose weight faster during the first few weeks.
There are a couple of major reasons you may hit a dieting plateau..
The first relates to the ability of the fat cells to shrink in the 5th to the 8th week of a weight loss programme. As fat leaves the cells to be used as a food source, the body has the task of shrinking the fat cell back to its normal size. In some cases this does not happen immediately, and the cell has an empty space, where the fat used to be. Since the body cannot have 'empty spaces', water and salt automatically flow into the fat cell to replace the fat. As the body catches up with the shrinkage of the cells this water will be expelled, but the plateau can last from 2 to 8 days. Since water weighs more than fat you may even see a slight weight gain during this period, but, you will still be losing fat if you continue with your diet.
If you ensure that you are drinking sufficient fluids that I outline in the next section, and have a regular exercise schedule, this will resolve itself naturally. I do not recommend that you take diuretics to eliminate the excess fluid as these can do damage to your kidneys. It will also artificially affect your fluid balance and once you stop taking them it can take a while to correct that.
The other reason you are likely to plateau is starting your eating programme with too few calories. If you read the earlier post on how many calories you should be taking in… you will have identified your BMR – Basal Metabolic Rate, which for women is around the 1500 nutritional calories and for men 1800 (men have a different muscle mass). This is your resting calorie requirement to run the operating systems of your body for 24 hours. Going below this for an extended period of time results in your body kicking into survival mode.
If you decide that you are going to starve your body into submission with only 1000 calories a day and combine that level of calories with lots of exercise, your body will begin to move into Nutritional Deficiency Syndrome, this is where the body detects that it is becoming deficient in essential nutrients combined with too few calories.. (My term for this process, others call it starvation syndrome)
Your body has some survival traits that will kick in once it perceives that there is a famine or drought and one of those is to hang on to what is in its fuel cells – in other words the fat and water gets locked up.
Even on days when you think you are eating sensibly your body will decide to top up the fat cells.. and if you go on a holiday break or over Christmas your body will take full advantage.
If you want to reassure your body that there is not going to be another famine… stick to a your eating plan and do not drop below the recommended calories.
So if you start your programme at a minimum of 1500 (woman) nutritional to 1800 (male) calories depending on your BMR – with normal activity and exercise you can create the 500/ 750 calories per day to achieve your 1lb. to 2lb weight loss per week.
Work through the natural plateau as your cells shrink and instead of reducing your nutritional calories (make sure that what calories you do consume are nutrient packed) and increase your activity levels slightly to maintain a steady weight loss.
Fluids to keep you healthy.
Fluids are important for the body. We are 80% water and this is essential for life. You can live without air for about 6 minutes, without food for about 6 weeks (not me certainly) but you only live for about 6 days with fluids. Every organ in the body relies on a certain level of fluid to function and fluid washes over all the cells in our body keeping them healthy by removing toxins. When you are losing weight this is even more important because you will not be just losing fats from your cells – you will be losing stored toxins too.
You notice that I say fluids not water. It used to be that it was recommended that you drank at least 2litres of pure water per day. Well, we now know that certain water rich foods,your teas and coffees add to your fluid intake. But, fizzy drinks, too many fruit juices and alcohol are not acceptable due to their high sugar content. The odd glass of wine or fresh squeezed juice, or even B-vitamin rich Guinness a few times a week is good for you. But, at the end of the day you cannot beat good old fashioned tap water.
Those of us who are lucky to live in countries where it is safe to drink water straight from the tap should take full advantage of this very inexpensive alternative to bottled water. I enjoy a glass of sparkling water from time to time but you will get less sodium and depending on local conditions, plenty of minerals from your own tap.
It amuses me when people moan about the price of petrol and then go into a bar and pay £2 for a glass of 'mineral' water with a bit of ice and lemon. That makes it around about £5 per litre or more. Petrol sounds pretty cheap in comparison.
In recent months it has emerged that the cheaper mineral waters for sale in supermarkets for under 50p per bottle is actually just filtered tap water. You can do that yourself if you wish either with a filter attached under your sink or by using one of the jug filters.
There is a knack to drinking your water so that it does not interfere with the digestive process. If you drink a couple of pints of water with your meal you will dilute the gastric juices and the process then becomes less effective.
Try to drink a glass of water when you get up in the morning – a half hour before your main meals and about 90 minutes afterwards. I will drink green or peppermint tea after a meal however; I find that particularly mint tea helps with digestion, which is why many cultures drink so much of it.
Another fluid that is good for your health, by giving you a boost of Vitamin C, kick starting your body after a night's rest and is great for your skin, is hot water and a squeezed lemon before you have breakfast. The other advantage to this particular drink is that if you are suffering withdrawal symptoms from giving up sugars in your diet, the lemon will retrain your palate quite quickly.
So with water first thing, hot water and lemon, a tea or coffee mid-morning, a glass of water 30 minutes before your lunchtime and evening meal and one 90 minutes afterwards, a cup of tea mid-afternoon and water rich salads, fruits and vegetables and you will have consumed at least 2 litres of fluid.
If you do 30 minutes of intensive exercise drink another glass of water before and afterwards.
If you drink a couple of glasses of wine occasionally, have at least one glass of water afterwards.
If you drink a little more water you will not come to harm, but do not drink too much either as excess fluids can cause you to lose essential nutrients and make you feel very unwell.
©Sally Cronin
Chapter Seventeen – Getting Enough Sleep
Weight Loss, Heart function and Immune System
As I have already established in earlier posts, healthy weight loss is not just about calories in and calories out. Although that is the basic principal of losing fat, there are so many other elements to consider, that are emotionally, physically and mentally critical to a successful outcome.
Stress, emotional and physical, types of foods that are nutrient dense, willpower and exercise are all key elements to a healthy body. Another daily activity that also has a part to play in maintaining a healthy balance in our bodies is sleep.
If you are trying to lose weight…sleep is one of your most powerful diet aids.
You might wonder why weight loss and sleeping go together. Well apart from the fact you won't be putting any calories in during that time; your body will be processing those you ate the day before. If you consistently only have five or six hours of sleep not only has that process not been completed efficiently, but you wake up wanting to dive into carbohydrates and as many sugary coffees you can get your hands on. Over a period of time as your body loses energy it will demand that you top up more frequently and consume sugars to keep it going… Before you know it your weight is going steadily upwards.
Sleep is essential for the recovery of the body and mind. It is the time of day when organs continue to function but calmly enough to be able to carry out diagnostics and repairs ready to face the next active 16 hours. Without this down time every night you will find yourself vulnerable to physical and mental stress and if sleeplessness is a long term issue for you it can lead to a number of health problems.
The Power of Sleep and the immune system

Sleep is as vital to humans as breathing, drinking water and following a healthy diet. We need exercise and movement throughout the day, to keep us supple and fit, but you cannot run any operating system for 24 hours per day, 7 days per week for 70 or 80 years without carrying out essential maintenance.
If we are doing our bit, we should be providing the body with the raw materials it needs to process, manufacture and rebuild our bodies internally and externally. For many of us, however, the ingredient our bodies are deprived of most is sleep.
During the day, our normal activities help our bodies to excrete toxins but the body also needs time to heal, rejuvenate and rest. Most of the day our body is focusing on keeping you upright and able to accomplish every task you set yourself, including providing you with a functional immune system. At night your body can concentrate on cleansing and restoring all the operating functions, ready for the next day.
If your body is tired, digestive system not working efficiently to give your body the nutrients it requires or to remove toxins from the body, you are stressed and your heart is working overtime, your immune system will be under pressure. So if you are in contact with an infectious disease your defense system is compromised and cannot protect your effectively.
For example: the heart normally beats 82 times in a minute.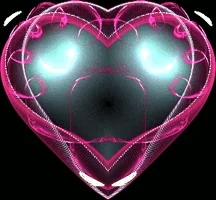 That is 4,920 times an hour – 118,080 times a day – 826,560 times a week – Almost 43 million heartbeats a year. That is a huge amount of work for the organ that keeps us alive!
However, when we are asleep our hearts beat at around 60 beats per minute, or lower. This means that for 8 hours of the day our heart will beat 28,800 instead of 39,360 times, which is a saving of 10,560 for those down time hours.
If you multiply that over a year you will be saving nearly 4 million heartbeats. Take that in relation to our life-span of an average of 80 years, and your heart will have to work 320 million heartbeats less, saving wear and tear on this vital organ.
With regard to weightloss, your heart will also have to beat less as you lose weight which is one of the reasons that being close to a healthy weight is so important.
The same principal applies to the rest of the body and its operating systems. Your lungs will work less as your breathing slows during the night. Your muscles will rest and recuperate and your brain will undergo diagnostic tests and repairs while you sleep.
Most mental disorders, including depression and Alzheimer's, are linked to various sleep disorders, some resulting from drugs used to control the disease or from changes in parts of the brain that normally regulate sleep patterns. There are also some concerns that sleep aids, particularly prescribed medication used long term may result in mental impairment. (As always do not stop taking any prescribed medication without consulting your doctor.)
Our dream states are important as it is part of your brain's downtime function as it sorts information, filing and in some cases deleting unimportant information or spam, much as we do with our computers.
Going without sleep affects hormonal balance, and therefore our mood and stress levels. The glands that produce these hormones, such as the adrenal glands, are on constant alert and have no chance to rest and rejuvenate. As in the case of a rowdy neighbour it is "one up, all up". The knock-on effect of having all these hormones rampaging around the body is that nobody gets any rest, leading to physical, mental and emotional problems.
Performance levels will decrease without proper sleep and our reactions and internal processes will be impaired. Research has shown that sleep deprivation has the same effect on driving performance as taking alcohol or drugs. People who do not get enough sleep become increasingly less sensitive to certain chemical reactions within the body and in the case of insulin this increases the risk to developing both diabetes and high blood pressure.
If you are tired then your body is trying to tell you something
Taking a nap is actually a way to catch up on your missing sleep. The most natural time for a nap is 8 hours after you have woken up in the morning and 8 hours before you go to bed. This way it is unlikely to affect your ability to fall asleep at night. Even 20 minutes can actually revitalise you and rest your body ready for another 8 hours of activity.
Make yourself comfortable, loosen your clothes and just close your eyes. Even if you do not fall asleep your body will relax and everything from your muscles to your brain will benefit.
Getting to sleep at night
Unless you are Mediterranean, and used to eating late at night from childhood, avoid having dinner just before you go to bed. Leave at least two hours – and if it has been very spicy then leave for at least three hours. I have no idea how anyone can go out for a night drinking, eat a curry and go to bed and not suffer a dreadful night's sleep.
Your digestive system will still be in full operational mode as you are trying to get off to sleep and if your digestive system is awake, so are your other organs such as your liver and heart.
Alcohol can be a stimulant and whilst excessive amounts may make you sleepy it is going to wake you up four hours later with a raging thirst and a thumping headache. Once in while you may get away with it but if it is the norm you will become seriously sleep deprived.
Sitting up too late, watching an action thriller is not the best way to ensure a good night's sleep. Those of us who have dogs who need walking benefit from both the physical activity and the fresh air before hitting the pillow and if you can safely take a stroll at night then it is an excellent idea.
Make sure that there is plenty of airflow in the bedroom and sleep in comfortable clothes. I have no idea how people manage in button up pyjamas as they must be so restrictive and you will be moving around quite a bit at night and getting tangled up in both bedclothes and your nightie is going to disturb you.
I find that, however late I go to bed, reading a few pages of a book is guaranteed to help me drop off. Many people have discovered their own sleep triggers over the years, including warm baths with Epsom salts, herbal teas such as Kava Kava and Valerian, and gentle music that drowns out the noise of neighbours, or a snoring partner.
Earplugs can be very useful, particularly if you are sharing a bed with a snorer, although you may miss the alarm clock in the morning.
If you are going to bed at more or less the same time every night you will find, within a very short space of time, you will wake at about the same time every morning. In fact, it is a good idea to follow the same sleep patterns all week rather than opt for a lie in at the weekend. It establishes a healthy downtime for the body and does not confuse it for two days every week.
Sleep is an essential part of a healthy lifestyle and research is increasingly showing that it is also vital for the development of our brains. Children who do not get sufficient sleep will develop behavioural and learning difficulties as well as compromise their immune systems and future health.
Keeping your children up with you late at night is not healthy. They need far more sleep than we do during their rapid growth spurts. Make sure that they have a nap during the day about half way through their active hours and get them into the habit of getting at least 10 hours sleep per night. When they are very young you will obviously be waking them for feeds and then for potty training but you must always try and ensure that they are kept calm and are put back down as quickly as possible. This will also be healthier for you as this is the time when most parents are likely to suffer from sleep deprivation. The next crisis for those of you with teenagers is when they fail to return before 2.00 in the morning.
Stages of sleep that you need to go through to be healthy

There are a number of different stages of sleep and it is important that you go through the entire cycle to reap all the benefits.
There are two main phases. In phase one you will be going through Non-Rapid Eye Movement Sleep or NREM. There are different stages within this phase which naturally lead you to phase two or Rapid Eye Movement sleep or REM.
Phase one NREM
Stage One. This is the lightest stage of sleep and although your main senses are turned down they are not off completely and you can be disturbed by certain noises such as snoring, dogs barking or doors slamming.
Stage Two. If you get into this stage you will fall deeper asleep and your heart rate and temperature will begin to level out and drop. This stage represents about half your night's sleep.
Stage Three and Four are the deepest stages of NREM and represent about 15% of your night's sleep. Your breathing will slow; your temperature will drop further as will your blood pressure.
Phase two REM
After about 30 minutes in stage four NREM sleep you begin to move back to stage one and two where your brain will become more active and you will begin to dream. If you are woken up at this point in the cycle you are likely to remember the dream you were experiencing at the time. If you have reached one of the NREM stages then you are not as likely to recall anything when you wake up.
This cycle of phase one and two takes approximately 90 minutes and then begins again. To really benefit from this combination of rest and activity you need to complete at least 5 cycles during the night. This adds up to approximately 8 hours of sleep. If you only manage one or two cycles then your brain and body will not have completed its cleansing process and you will feel tired. If this becomes the norm you will begin to notice the symptoms of sleep deprivation.
Sleep is as essential as air, water and food and if you are not currently enjoying a good night's sleep then you need to work towards finding a solution.
©Sally Cronin
I hope that you have found this helpful and if you have any questions then please do not hesitate to contact me on sally.cronin@moyhill.com