Since this series began in January 2018 there have been over 1000 Posts from Your Archives where bloggers have taken the opportunity to share posts to a new audience… mine. The topics have ranged from travel, childhood, recipes, history, family and the most recent series was #PotLuck where I shared a random selection of different topics.
In this series I will be sharing posts from the last six months of 2020
It is an opportunity to showcase your writing skill to my readers and also to share on my social media. Which combined is around the 46,000 mark. If you are an author your books will be mentioned too, along with their buy links and your other social media contacts. Head over to find out how to participate: Posts from Your Archives 2021
This is the first post by author Leslie Tate and it is an interview with Charise Sowells  about the creating your public platform
The art of putting yourself out there.
I interviewed Charise Sowells about being a multi-disciplinary, highly creative, mixed race person in the USA. Charise is a scriptwriter and songwriter who also produces, directs, and composes, among other things. Her play An Ocean In My Soul, about being mixed in the USA, can be watched in full at the end of this interview. Charise runs  Unabashed Productions '…an arts and entertainment company that supports people who not only think outside the box, but live there'.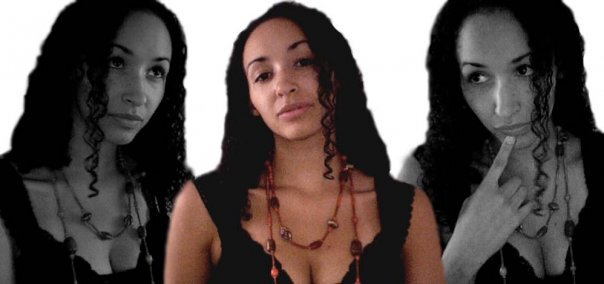 Leslie: What made you who you are? Could tell the story, please, of your personal identity struggles.
Charise: The motto for my company, Unabashed Productions, is 'Don't just think outside the box, live there'. When I was growing up, you could only choose one race on paperwork that asked you to identify yourself. People fought to have the other box added for those of us who were mixed. Now, you may even see multiracial or the option to make more than one selection. We have come a long way. But that feeling of people wanting to oversimplify the complex, shaped me in many ways, both as a person and an artist. In 2008, I started Unabashed Productions with the intention of collaborating with other boundary blurring artists to make envelope-pushing work.
Leslie: What are the most important themes you keep coming back to in the different expressive art forms you work in? How have you developed these themes, and how does the choice of medium change the approach and the content?
Charise: In my scripts, I tend to address themes of belonging, self-actualization, and the concept of home. Within that, there is often an identity thread as related to race, gender, sexuality, or mental health. I began writing scripts because I grew up in an era when very little reflected my experience, image, or perspective on the world. It was incredibly frustrating as a young actress and isolating as a human moving through the world. At 15, I began writing to change that for people everywhere who were not typically seen onstage or onscreen. It began with monologues and poems. They quickly turned into scripts and songs. Everything flowed out of me as if I were downloading from the ethers. These days, it's a bit more of a process generally but the intention is the same. I love raising awareness through my work, hopefully encouraging empathy and compassion while expanding horizons along the way.
Leslie: Could you describe the philosophy of Unabashed Productions and the art/performance it has produced, please.
Charise The philosophy behind 'Don't just think outside the box, live there', is about not letting fear prevent you from living or creating as you were intended to do. We produce music, theater, film, and events.
Leslie: When you're working creatively, what routines and quirky actions help you to stay in the zone? How do your ways of working vary, depending on the expressive medium you're using?
Charise: With scriptwriting, it's usually music, caffeine, water, internet, and an ergonomic setup. When I'm recording music, it's all about the mood, lighting and snacks. If I do it right for either one, I tend to plunge deep into the rabbit hole and lose all sense of time for many hours which is a beautiful thing in this day and age.
Leslie: In setting out to change the visibility of underrepresented people, what have you discovered about your own character and temperament?
Charise: Working to make a change is hard. It takes time. The roadblocks are plentiful. One must celebrate the wins, mourn the losses, and breathe through it all. On top of that, fear of missing out is real. So is burnout. Boundaries are required. Especially in this digital age. Finding healthy ways to manage stress, nourish your mind and body, release toxins, unplug, stretch, strengthen, connect, rest, and recharge along the way truly makes a difference. It took me decades to learn that setting aside time for my own well-being should be a top priority. And it took me even longer to figure out what that meant for me since everyone has different needs. But it was a worthwhile journey of discovery because if you don't have your health, what do you have? As someone told me years ago, "Remember, it's a marathon, not a sprint." Since creating with clear intentions has been my life's work and I am in it for the long haul, pacing and self-care is absolutely crucial. The sooner people learn that and develop good habits, the better, no matter what their calling may be.
©Leslie Tate 2020
Books by Leslie Tate
Read the reviews and buy the books:  Amazon UK – And : Amazon US – Follow Leslie: Goodreads – Website: Leslie Tate – Facebook: Author Page – Facebook personal :  Leslie S. Tate – Twitter: @LSTateAuthor
One of the reviews for Heaven's Rage

The author invites us into an intimate look at pieces of his life with blatant honesty. While this book is not a novel and a definite swing on traditional memoir it's well put together in prose and style and draws us in to the delicate and sometimes complicated life of this author and poet in his quest for understanding and acceptance.
The stories touch on past and present feelings from both childhood and adulthood, dealing with topics of self on bullying, cross-dressing, and values of both adversity and triumphs encountered and endured. Tate shares his insights through reflection and excerpts, boldly sharing his pain and process to understanding and coming to terms with life. If you enjoy such topics and an unusual slant on story telling you will enjoy this book and author.
About Leslie Tate
Leslie Tate is the author of a trilogy of novels, 'Purple', 'Blue' and 'Violet', as well as his transgender memoir 'Heaven's Rage', which has been turned into a film. Leslie studied Creative Writing with the University of East Anglia and has an MA in Creative Writing from Goldsmiths College, London University. His poetry has been shortlisted for the Bridport, Geoff Stevens and Wivenhoe Prizes.
On his website https://leslietate.com/ Leslie posts up weekly creative interviews showing how people use their imagination in life, in many different ways. He also runs a comedy club and a mixed arts show in his hometown, Berkhamsted UK – where he lives with his wife and children's author, Sue Hampton.
Leslie describes himself as male/intermediate (similar to Eddie Izzard and Grayson Perry) and is quite comfortable with any pronoun as long as it isn't rude!
Thanks for joining us today and I know Leslie would value your feedback.. thanks Sally.