In celebration of the imminent release of Jessica Norrie's new release in July, I will be sharing her literary column posts again every fortnight over the summer. More about The Magic Carpet later in the post.
Jessica Norrie explores Loneliness in fiction and also in recently published articles on the subject in leading business and science journals. When you have read the article, Jessica would love to have your views on the subject.
O is for Loneliness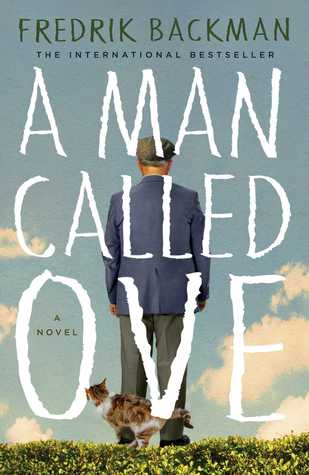 I thought I knew why my daughter gave me A Man called Ove for my birthday. I recognised this grumpy middle aged man who drives the computer shop assistant mad with his poor understanding, and grumbles about neighbourhood litter and other people's driving.
I was amused, then slightly hurt. Ove is less appealing than The hundred year old man who climbed out of the window, or Harold Fry who took a break from his mundane marriage to rescue an ideal from his youth.
But by chapter 4, I realised my daughter hadn't intended a dig at me. For Ove (pronounced Oovah in the audiobook) is less lucky than I am. Rather than write spoilers, I'll omit the details of his family life. Suffice it to say, he's lonely. "Ove heard his younger colleagues all laughing together." Even when his misfortunes mirror a friend's, they increase his isolation. "Sorrow is unreliable… When people don't share it there's a good chance it will drive them apart instead." Ove's loneliness is partly his own fault and partly from circumstances beyond his control, but whatever we think of his character, we have to pity him. My partner found the book too sad to finish, and for me the many moments of comedy came as much needed relief.
The relief didn't last. My next read was the current UK bestseller,.Eleanor Oliphant is Completely fine Eleanor is younger than Ove, but even more alone. After work on Friday, she picks up two bottles of vodka to keep her company until Monday morning. Not that her relationship with her colleagues is great: "They hate me, but they don't actually wish me dead." Eleanor is highly intelligent (perhaps too intelligent, analysing and disapproving where others would sail past) with huge reserves of general knowledge and some limited self knowledge too: "I do not light up a room when I walk into it. No one longs to see me or to hear my voice. I do not feel sorry for myself, not in the least. These are simply statements of fact."
She is formal and courteous, but doesn't pick up social signals, so she dresses wrongly (Velcro shoes, and she's at least forty years too young for the useful "shopper" she trundles about with). She's clearly intended to be "an outsider … seeing the world in a surprising and revealing way", as Mark Haddon blogged about his hero Christopher when explaining  The Curious Incident of the Dog in the Night Time wasn't a portrait of someone with Asperger's.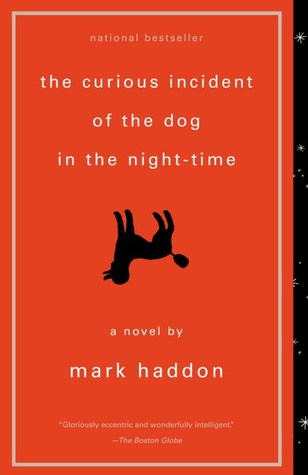 In Eleanor's case other factors have played the most disturbing and abusive part in forming her character – although her world view, which is sympathetically portrayed, suggests she may have some kind of high functioning special need too.
Eleanor is not a grim Scandi noir heroine, she's younger than Ove, and the comedy is less black – there are numerous very funny episodes (the beauty treatments! The terrible music venue!) mixed in almost equal parts with the sadness. There was some sentimentality, some triteness, but without them this would have been a much grimmer book. On Google I found several descriptions of Eleanor as "delightful". I wouldn't go that far, and I'm not convinced she has a bright future, but having dug her such a deep hole, her author Gail Honeyman does provide a rope ladder, and I closed the book hoping she would keep her footing.
Third present, third lonely protagonist! Isabel, née Archer, is the heroine of John Banville's Mrs Osmond (It's a sequel to The Portrait of a Lady by Henry James but you don't have to have read the latter.) I struggled with this at first, as I'm not convinced Banville has much empathy with female characters. (In the second half when we meet Mr Osmond, Banville is much more sure footed.) But my attention held when I was reminded of Eleanor Oliphant's narration: "There are days when I feel so lightly connected to the earth that the threads that tether me to the planet are gossamer thin, spun sugar". This is echoed in Isabel of whom Banville says : "her presence here in the world was a sort of phantom, a ghastly revenant".
Here's the abuse too: Isabel "had got out of the way of being treated pleasantly, in the ordinary human fashion…for years and years, she had crouched inside herself, holding her breath and ever on the watch, like a child hiding in a cupboard from a capriciously cruel parent." Eleanor doesn't understand she's wanted unless she's given an overtly warm welcome when visiting her few acquaintances. The more polished Isabel has more friends, but repeatedly doesn't know what to say to them, why she's visiting them, or what they can do for her. "…her hidden troubles, clamouring within her for the attention of those who were close to her -but who were they?" She feels closest to her maid, Staines, but Staines refuses her timid overtures because of their different social standing. Right to the end, Isabel rejects friendship by being overly critical of the people offering it, condemning herself to more of the loneliness that she hadn't, initially, colluded with as Ove and Eleanor do.
Why have loneliness narratives hit such a nerve? As we hunch over smart phones using emoticons to express our feelings, are we drawn for catharsis to protagonists articulating their isolation on our behalf? Society doesn't understand them, they don't understand society – does this express our own lack of connection? The UK government appointed a Minister for Loneliness in January 2018. The New York Times disagreed there was a "loneliness epidemic" but expressed concern about "social disconnection".  The Harvard Business Review had loneliness as a cover story last November, and The New Scientist  flagged it up back in December 2014.
But perhaps I'm reading too much into it. I should stiffen my British upper lip, and move on. These stories simply continue a tradition stretching back from Hamlet to the Girl on a Train, via Jane Eyre and Pip Pirrip. The hero/heroine is lonely, or has some other mountain to climb. S/he sets out; scrambles over the foothills; things get worse; hero/heroine perseveres; companions, health and wealth are threatened or lost en route; eventually hero/heroine arrives at a place of comfort (or occasionally doesn't). That's all there is to any work of fiction, and I just need to get out more.
Your thoughts are welcome!
©Jessica Norrie February 2018
My thanks to Jessica for putting the spotlight onto an issue that clearly has prompted literary exploration over the centuries and continues to be an issue today. Please leave your thoughts in the comments.
The Magic Carpet – Jessica's new release.

Outer London, September 2016, and neighbouring eight-year-olds have homework: prepare a traditional story to perform with their families at a school festival. But Nathan's father thinks his son would be better off doing sums; Sky's mother's enthusiasm is as fleeting as her bank balance, and there's a threatening shadow hanging over poor Alka's family. Only Mandeep's fragile grandmother and new girl Xoriyo really understand the magical powers of storytelling. As national events and individual challenges jostle for the adults' attention, can these two bring everyone together to ensure the show will go on?
Head over and buy the book: https://www.amazon.co.uk/Magic-Carpet-Jessica-Norrie-ebook/dp/B07TXZP2S2
And on Amazon US: https://www.amazon.com/Magic-Carpet-Jessica-Norrie-ebook/dp/B07TXZP2S2
Also by Jessica Norrie in English and German
One of the many reviews for the book

The Infinity Pool is a piece of literary fiction set on an island where a camp exists called Serendipity, where men and women can go to relax, regenerate and find themselves in fairly basic and primitive surroundings. The camp offers holistic therapies, fresh food and the chance to meet like-minded individuals.
The story opens with an attack on a key member of Serendipity, it then turns back almost a year. Adrian is a known womaniser and searching for a fresh injection of life he befriends a young local girl. Island villagers already dislike visitors to the Serendipity camp, they find them intrusive and disrespectful of their local culture and customs. There is often an undercurrent of trouble waiting to erupt between the campers and the villagers.
When the camp re-opens the following year, the leader fails to turn up. Magda, the camp's head housekeeper makes sure the camp continues to run as best she can, but some returning campers are disappointed by the absence and the camp's atmosphere degenerates without their leader. Relationships with the villagers heat up and become violent.
You won't find cosy characters here, many were selfish and awkward showing how they didn't mix well with the locals. There are several storylines vying for attention, and the ending wasn't what I expected at all. This book is quite different from lots of mainstream dramas, but will draw its own audience of readers.
Read the reviews buy the book: https://www.amazon.co.uk/Jessica-Norrie/e/B01CEUZF26
and on Amazon US: https://www.amazon.com/Infinity-Pool-Jessica-Norrie-ebook/dp/B011RA8QZW
Find more reviews on Goodreads: https://www.goodreads.com/author/show/3270629.Jessica_Norrie
About Jessica Norrie
Jessica Norrie studied French literature at Sussex University, and trained as a teacher at Sheffield. Then she wandered into parenthood, told her now grown up children stories, and heard theirs. A qualified translator, she worked on an eclectic mix of material, from health reports on racehorses to harrowing refugee tales. She taught adults and children, co-authored a textbook and ran teacher training. In 2008 came the idea for "The Infinity Pool", which appeared in 2015 (and in German in 2018). Her second novel "The Magic Carpet", inspired by teaching language and creativity in multicultural schools, is published on July 22nd, and she is working on a third. She also spends time blogging, singing soprano, walking in the forest and trying to move out of London.
Connect to Jessica
Blog: https://jessicanorrie.wordpress.com/
Facebook: https://www.facebook.com/jessica.norrie.12
Twitter: https://twitter.com/jessica_norrie
I know Jessica would love your feedback on the post and it would be great if you could share. thanks Sally