So pleased that Jessica Norrie agreed to write a monthly literary column for us. Her knowledge of books, from childhood classics to modern literature is exceptional and I am looking forward to learning more about all of them.
Reading from the very start.
https://smorgasbordinvitation.wordpress.com/2018/01/27/smorgasbord-blog-magazine-jessica-norries-literary-column-reading-from-the-very-start/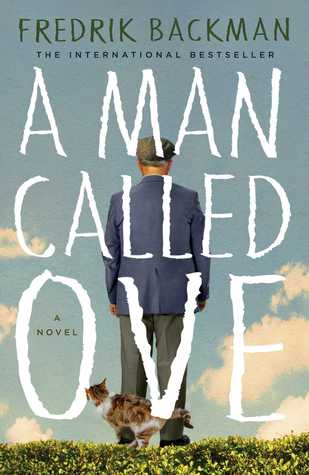 https://smorgasbordinvitation.wordpress.com/2018/02/24/smorgasbord-invitation-blog-magazine-the-literary-column-with-jessica-norrie-o-is-for-loneliness/
https://smorgasbordinvitation.wordpress.com/2018/03/24/smorgasbord-blog-magazine-jessica-norries-literary-column-a-spell-for-spring/
https://smorgasbordinvitation.wordpress.com/2018/04/21/smorgasbord-blog-magazine-jessica-norries-literary-column-can-your-protagonist-be-too-old-to-be-interesting/
https://smorgasbordinvitation.wordpress.com/2018/05/19/smorgasbord-blog-magazine-the-literary-column-with-jessica-norrie-youve-lost-that-reading-feeling/
https://smorgasbordinvitation.wordpress.com/2018/06/16/smorgasbord-blog-magazine-the-literary-column-blast-off-opening-lines-by-jessica-norrie/
About Jessica Norrie
Jessica Norrie studied French literature at Sussex University, and trained as a teacher at Sheffield. Then she wandered into parenthood, told her now grown up children stories, and heard theirs. A qualified translator, she worked on an eclectic mix of material, from health reports on racehorses to harrowing refugee tales. She taught, full time, part time, adults, children, co-authored a text book and ran teacher training. In 2008 she was inspired with the idea for "The Infinity Pool" and it appeared as a fully fledged novel in 2015. Meanwhile she sings soprano and plays the piano, walks in the forest and enjoys living in and using London. She looks forward to writing more in the future.
About the Book.
In this thoughtful novel set on a sun-baked island, Adrian Hartman, the charismatic director of the Serendipity holiday community, is responsible for ensuring the perfect mindful break, with personal growth and inner peace guaranteed. People return year after year to bare their souls. For some, Adrian IS Serendipity. But Adrian disappears, and with him goes the serenity of his staff and guests, who are bewildered without their leader. The hostility of the local villagers is beginning to boil over. Is their anger justified or are the visitors, each in a different way, just paranoid?
As romance turns sour and conflict threatens the stability of both communities, everyone has to find their own way to survive. This evocative story explores the decisions of adults who still need to come of age, the effect of well-intentioned tourism on a traditional community, and the real meaning of getting away from it all.
One of the recent reviews for the book
Well-written and acutely observed By Kevin on 14 December 2017
Jessica Norrie's novel, set on a sun-drenched island somewhere in the Mediterranean, examines the personalities and pitfalls encountered on the sort of package holiday that offers holistic life-skills and self-improvement courses. While practising yoga and suchlike activities, guests at the Serendipity resort, together with staff and, from time to time, local villagers, confront social, personal and philosophical challenges.Norrie has a confident narrative voice and a shrewd and sympathetic view of human nature, which makes her account of the goings-on at Serendipity entertaining as well as thought-provoking.
The central character is absent for much of the book: this means that the reader builds up a picture of him through the thoughts and observations of other characters, like a photographic negative – he is defined by his impact on others. When he re-emerges in his own right, his condition is so altered that we learn about other people from their decidedly contrasting (and sometimes unattractive) reactions.
The prose is occasionally lyrical – as a swimmer emerges from a pool, "The water softly shifted to a forgiving stillness" – and consistently accessible. The author is very good on the strains inherent in a globalized culture. The gulf between Serendipity's staff and guests on the one hand and the local community on the other sours into violence, which may not be entirely surprising since, as one of the resort's denizens observes, "Our food and our water supply are better than theirs, so we don't eat in their restaurants or buy their fruit, except in town where it's so touristy; most of us don't even try to speak their language; we don't talk to them when they come to our bar; we expect them to put up with us sunbathing naked on the beach in front of their grandmothers – and then we go on about how beautiful the country is and how fascinating the local traditions are."
The author also has a clear-eyed view of the reality beneath picturesque Mediterranean society. A young woman considers "meeting and marrying some local man and giving birth within the time honoured local conventions, kicking just a little against restrictions on her sex because that was what each new generation did, then in turn chivvying her own daughters and unconditionally adoring her sons."
The Infinity Pool is a well-written and acutely observed examination of diverse lives.
Read some of the many excellent reviews and buy the book: https://www.amazon.co.uk/Jessica-Norrie/e/B01CEUZF26
and on Amazon US: https://www.amazon.com/Infinity-Pool-Jessica-Norrie-ebook/dp/B011RA8QZW
Find more reviews on Goodreads: https://www.goodreads.com/author/show/3270629.Jessica_Norrie
Connect to Jessica
Facebook: https://www.facebook.com/jessica.norrie.12
Twitter: https://twitter.com/jessica_norrie