Welcome to the round up of posts you might have missed this week on Smorgasbord.
I hope you are well and have had a good week. We have been catching up on the dry month of September and first two week's of October with inches of rain and high winds. I have a feeling Halloween will be a bit of a washout and not much fun 'trick or treating'. To be honest we don't get much out where we are as it is quite sparce on houses, but it was a great excuse usually to get a tub of Quality Street in just in case!  I have avoided the temptation this year and of course the door bell will chime to prove me wrong.
I hope that if you are celebrating Halloween you have a great time and get more treats than tricks.
I am in the last stages of my current tapestry and my WIP. Both of which now undergoing line by line editing. For the tapestry this involves finding the odd stitch that has been missed, which is easy to do, the back of the canvas then needs tidying with loose threads being snipped back and then a steam pressing to make sure completely flat before going to the framers. I will take a photo when it returns. I have another half finished canvas of a large bowl of cherries which is next and I must say I am enjoying getting back to the stitching.
My WIP a combined poetry and short story collection should be available by the end of November and more news on that nearer the time.
Contributor News this week.
William Price King joined me for The Breakfast Show for the next in the series on hits from the 1940s and the last in the post on the extraordinaryly talented Dame Kira Te Kanawa. Coming up on Friday a new series on the music legend Tony Bennett. You can also find William – Blog– IMPROVISATION– William Price King on Tumblr
Debby Gies​ is here on Monday morning with her next post in her Spiritual Awareness series on Angels….and she joined me for the laughter post on Tuesday with some Halloween funnies. Over on her own blog you can enjoy Debby's Sunday Book Review for The Second Mrs Astor by Shana Abe, and a link to her wonderful interview with Christy Birmingham- Reyes. Follow the link to Debby's posts …D.G. Kaye
Carol Taylor was here on Wednesday with her  A-Z of food with the letter 'J'…on her own blog you will find Monday Musings looking at some innovative ways to recycle waste, Ricotta, blackberry and walnut toast for a breakfast treat, a post on walking which is healthy exercise both free and effective, a launch post for Jacqui Murray's recent releaze, a look at more edible roots and Saturday Snippets exploring the world of 'lost and found'.  Here is the link to Carol's round up Carol Taylor's round up 23rd – 29th October 2022
Thank you too for all your visits, comments and shares during the week. As always very much appreciated…♥
 On with the show….
The Breakfast Show with William Price King and Sally Cronin – Chart Hits 1940s – Billie Holiday, Glenn Miller, Vera Lynn, Nat King Cole-
William Price King meets the Music Legends – #Classical – Dame Kiri Te Kanawa – Part Three – Career Highlights
Carol Taylor's – Culinary A – Z Rewind – 'J' for Jelly Beans, Jalapenos, Jack Fruit and Jerky all with a little Jus
Podcast – #Poetry #Flash Fiction – Halloween and The Witch's Handbook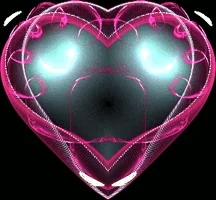 Size Matters: The Sequel – #Morbid Obesity – The power of sleep when losing weight and to be healthy by Sally Cronin
Memoir – Life on the Ocean Wave – Part Four – 1942 – HMS Beverley – American shipmates and rough seas by Eric Coleman
Dorothy Cronin (1949- 2006) – Emer's Song
#Comingofage #Fantasy – Knuckleheads: Dreamer's Alliance Book 1, by Dan Antion
Previous Reviews 2021 – #Dogs #Mountains #Humour – Olive, Mabel and Me: Life and Adventures with Two Very Good Dogs by Andrew Cotter
Previous Reviews 2021 – #Poetry – Son of Booku: More Halloween Haiku by Annette Rochelle Aben
#Fantasy #Comingofage – Realms of the Mist by Jude Itakali
#SocialMedia #Cyberbullying – The Bubble Reputation – Alex Craigie
#Historical #Medieval #Romance – The Wild Rose and the Sea Raven by Jennifer Ivy Walker
#Espagnol #English – Chile: Southern Cross for the 1st Time by Rebecca Cuningham
Hosts Debby Gies and Sally Cronin – Trick or Treating and Halloween Puns
Fright Night Halloween – Host Sally Cronin and the Senior Team
Thanks very much for dropping in today and I hope you will join me again next week… Sally.